How-To Videos & Instruction
Box joints, also known as finger joints, are a quick and effective method of making drawer boxes, cabinetry and storage boxes. The visually striking symmetrical design of box joints is a great alternative to traditional dovetail joinery. The RTJ400's precision machining and unique Leigh guide bushing provide precise adjustment for absolutely perfect fit. Although the box joint is not mechanically interlocking like a dovetail, the joint is amazingly strong due to the large number of glue surfaces. Four sizes of box joints, from a tiny 3/32″, 3/16″, 3/8″ and the large 3/4″ are easily made using the RTJ template.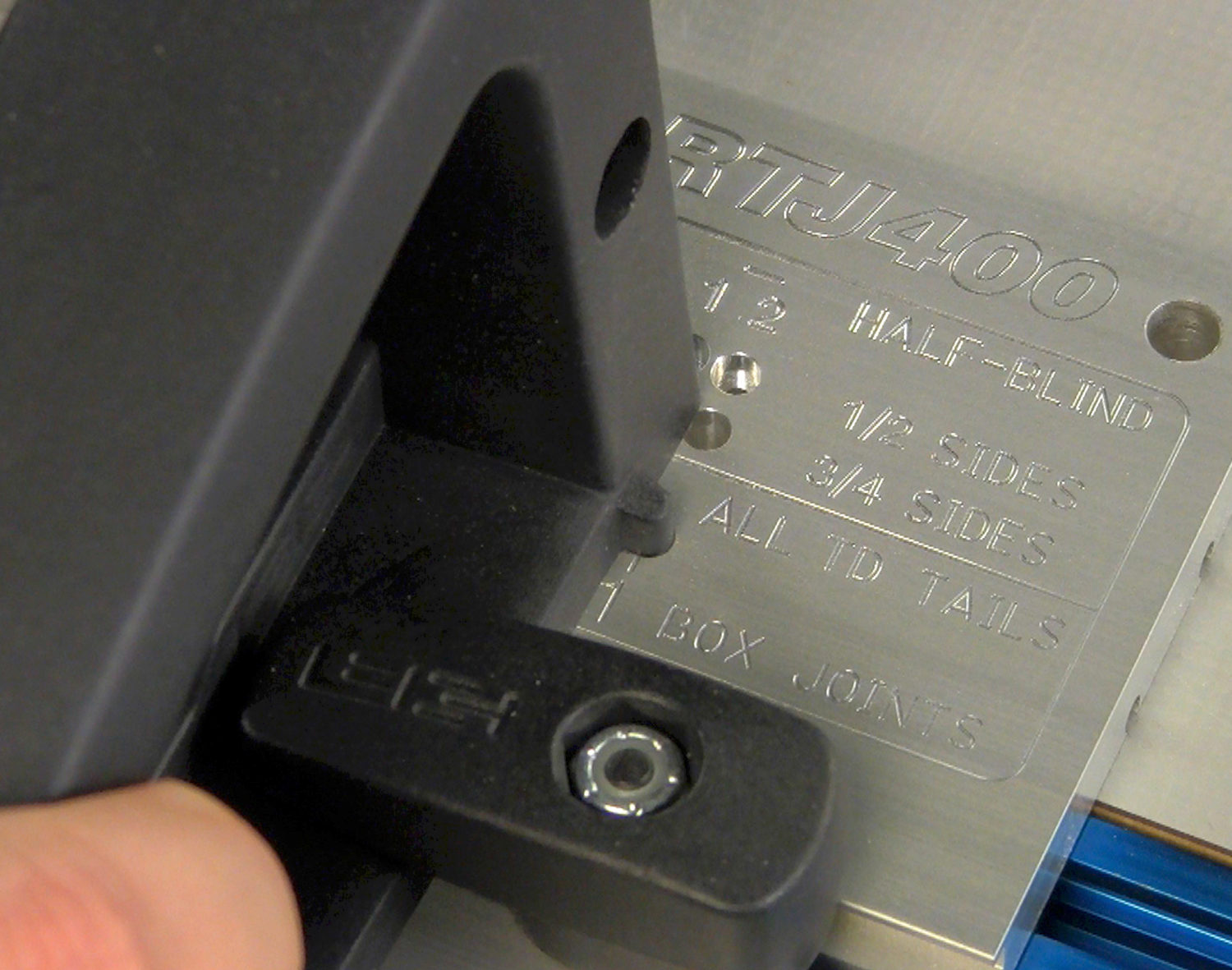 1
The following steps are for 3/8" box joints. Position the frame in the No.1 Box Joints position on the template to rout the pins.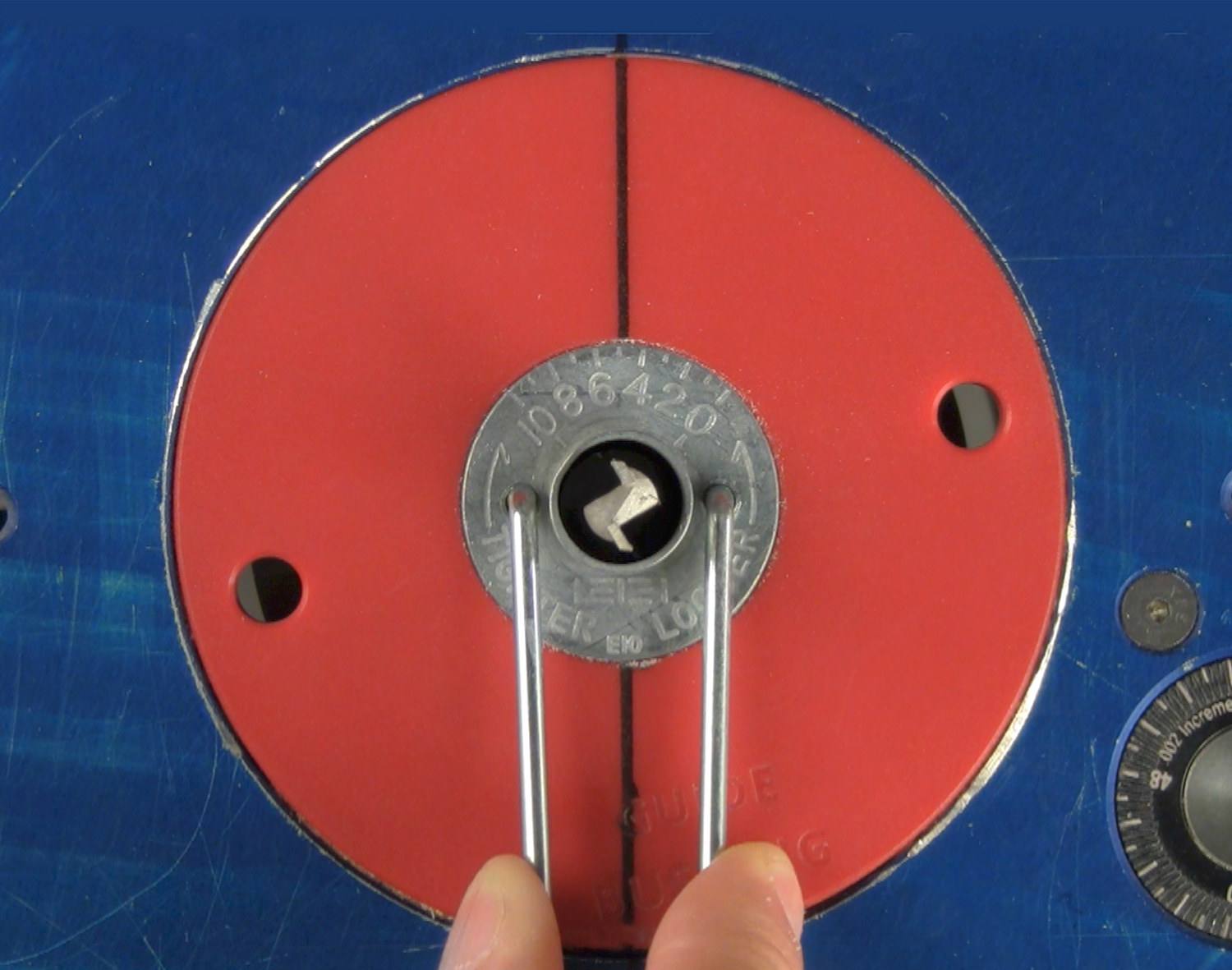 2
Use the supplied Leigh e10 guide bushing (eBush) installed in your router table and the included 3/8" straight bit. Two other optional bits are also available.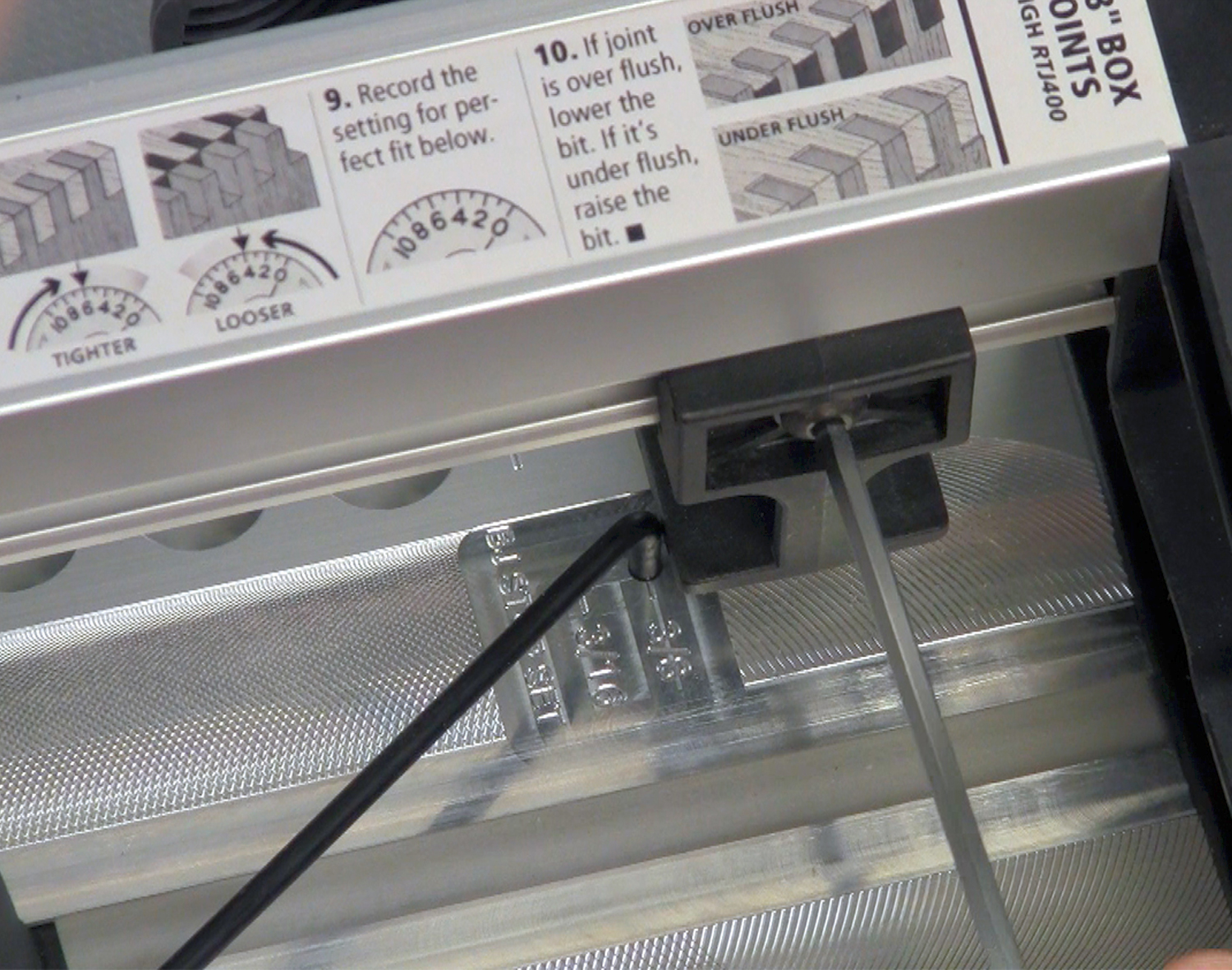 3
To set the sidestop, insert the stop rod in the template, and position the sidestop against it.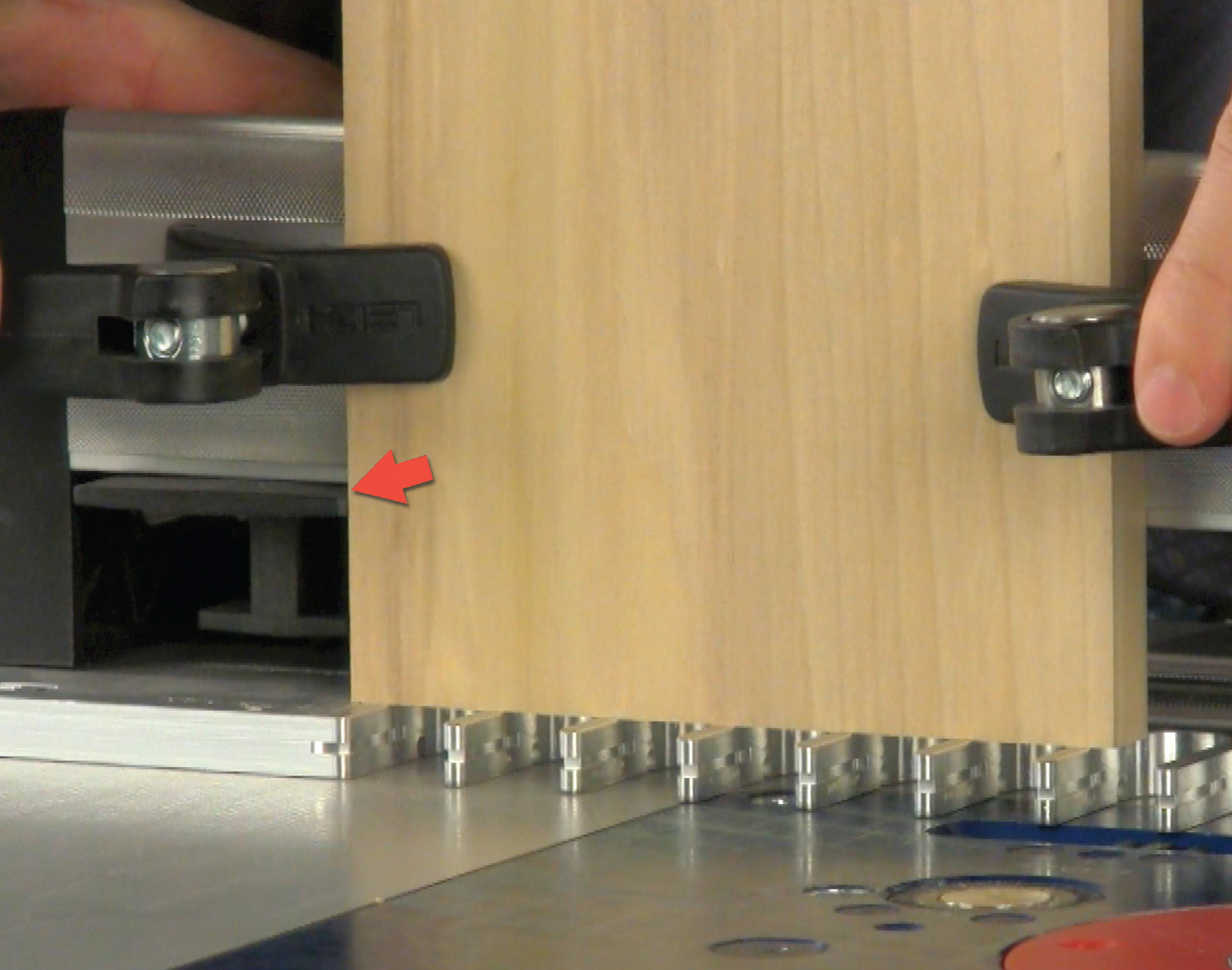 4
Position the pin board on the template against the sidestop.
5
Rout into all template openings.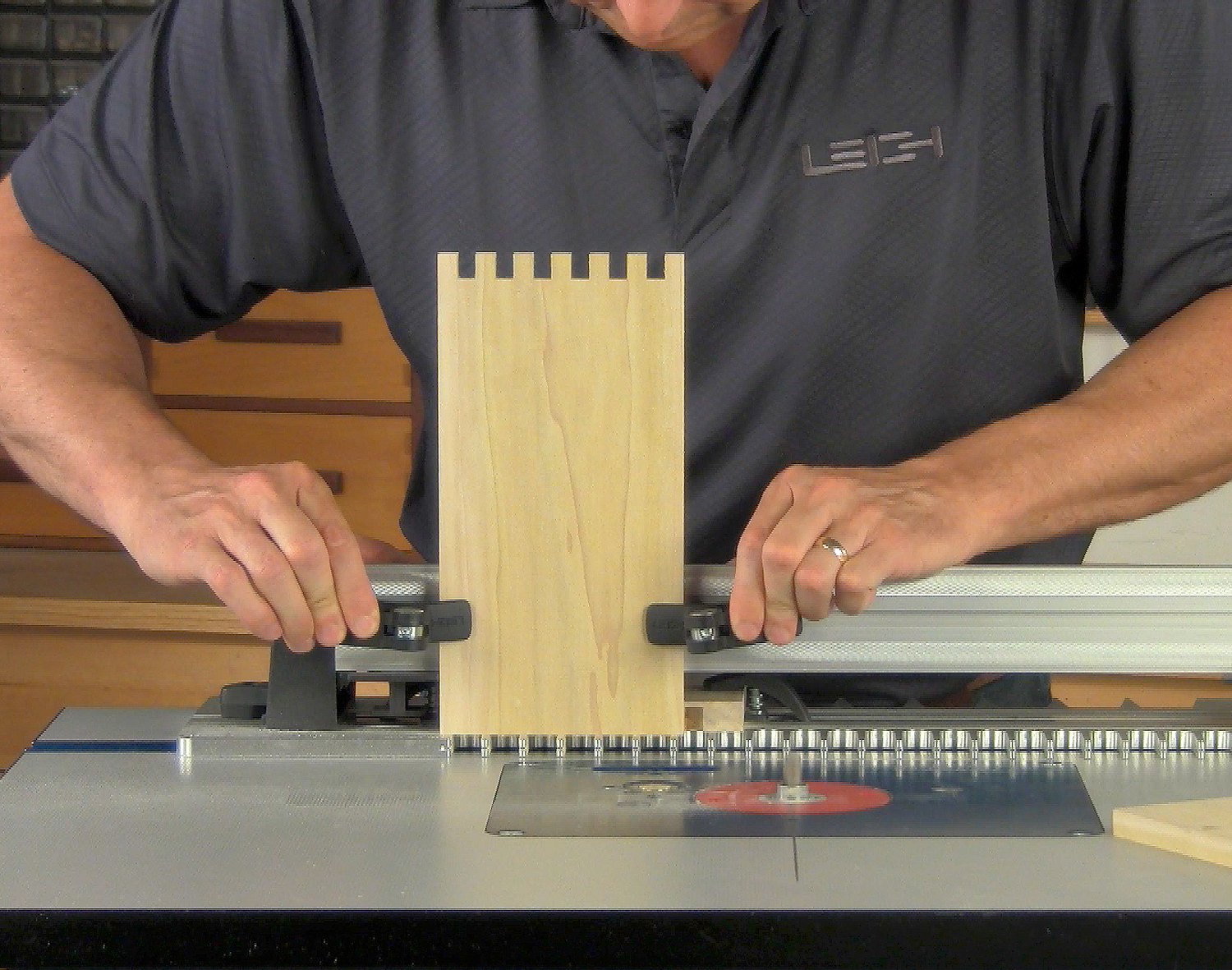 6
Flip the board, end over end, re-clamp with the same board edge against the sidestop, and rout again.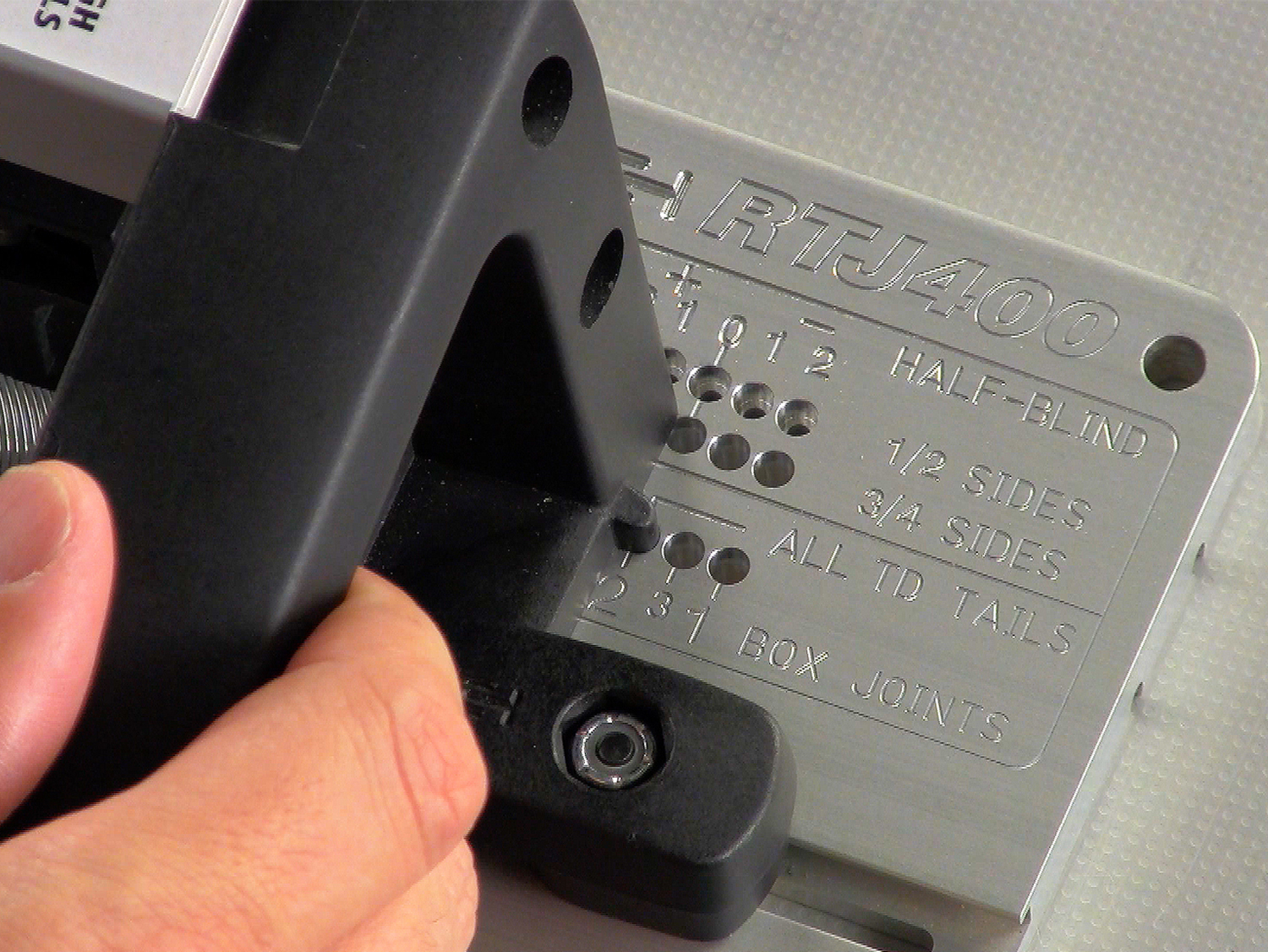 7
Reposition the frame in the No.2 Box Joints position. This provides the correct offset of sockets and pins, for perfect board alignment.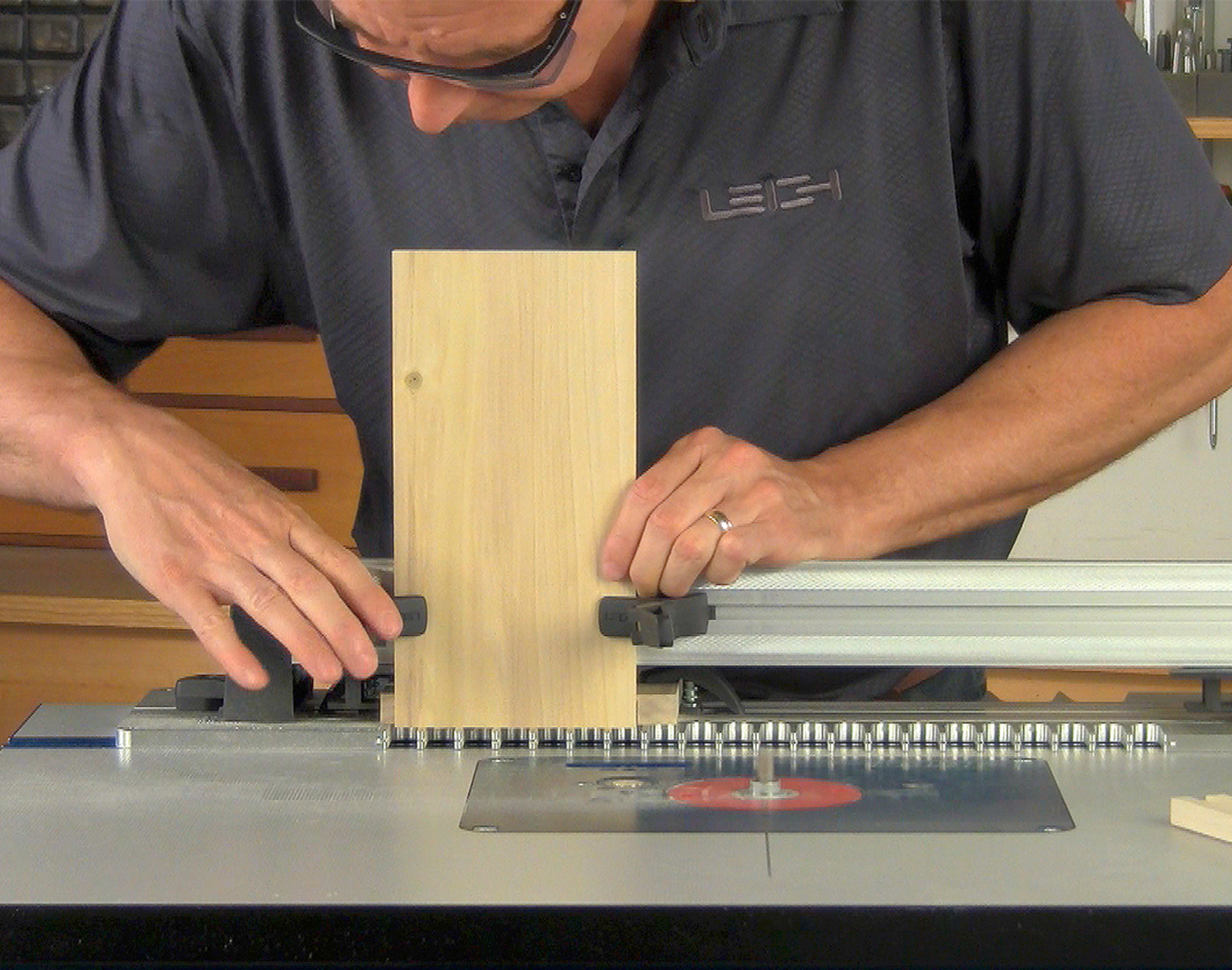 8
Position the socket board against the sidestop and clamp in place.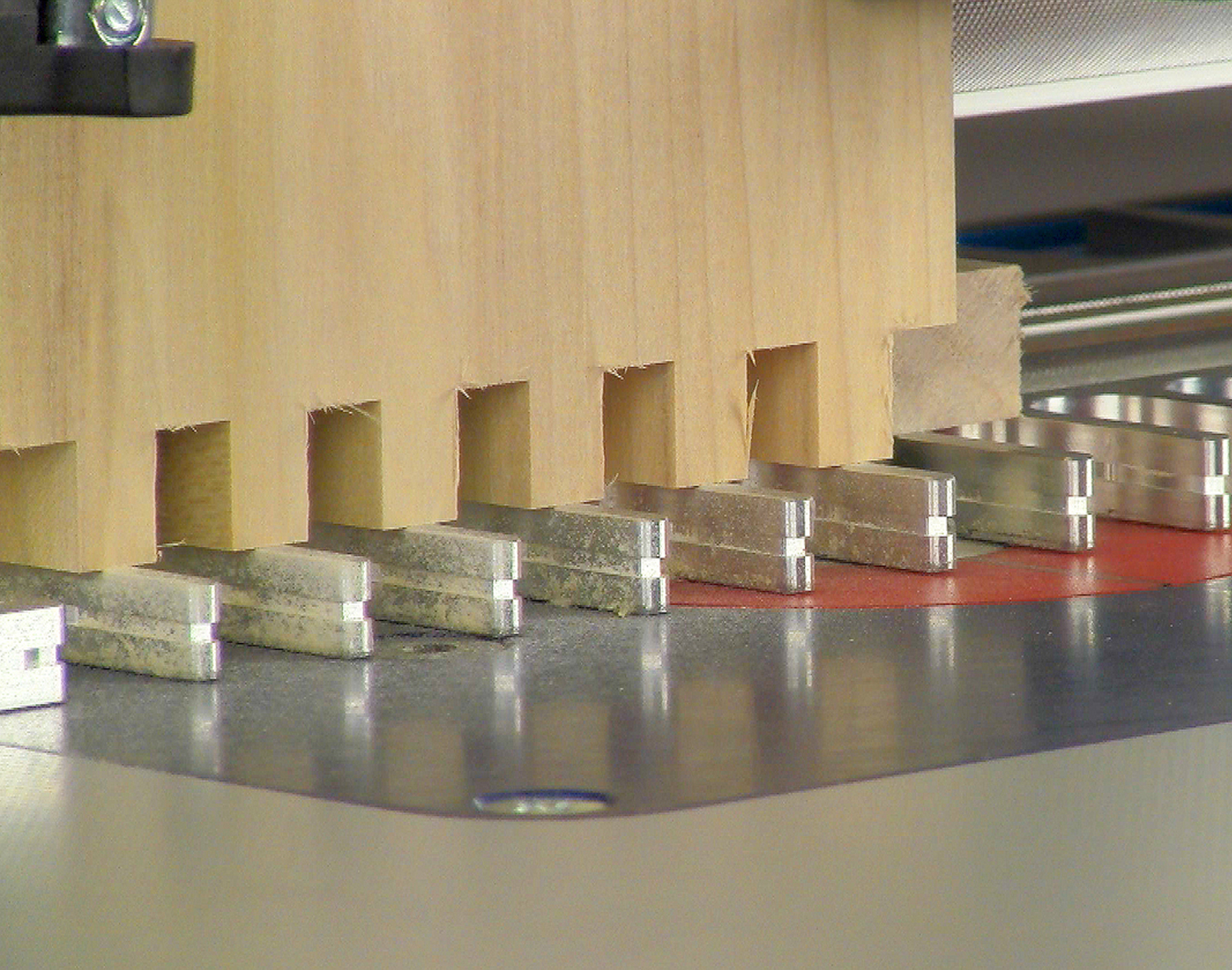 9
Rout into all template openings.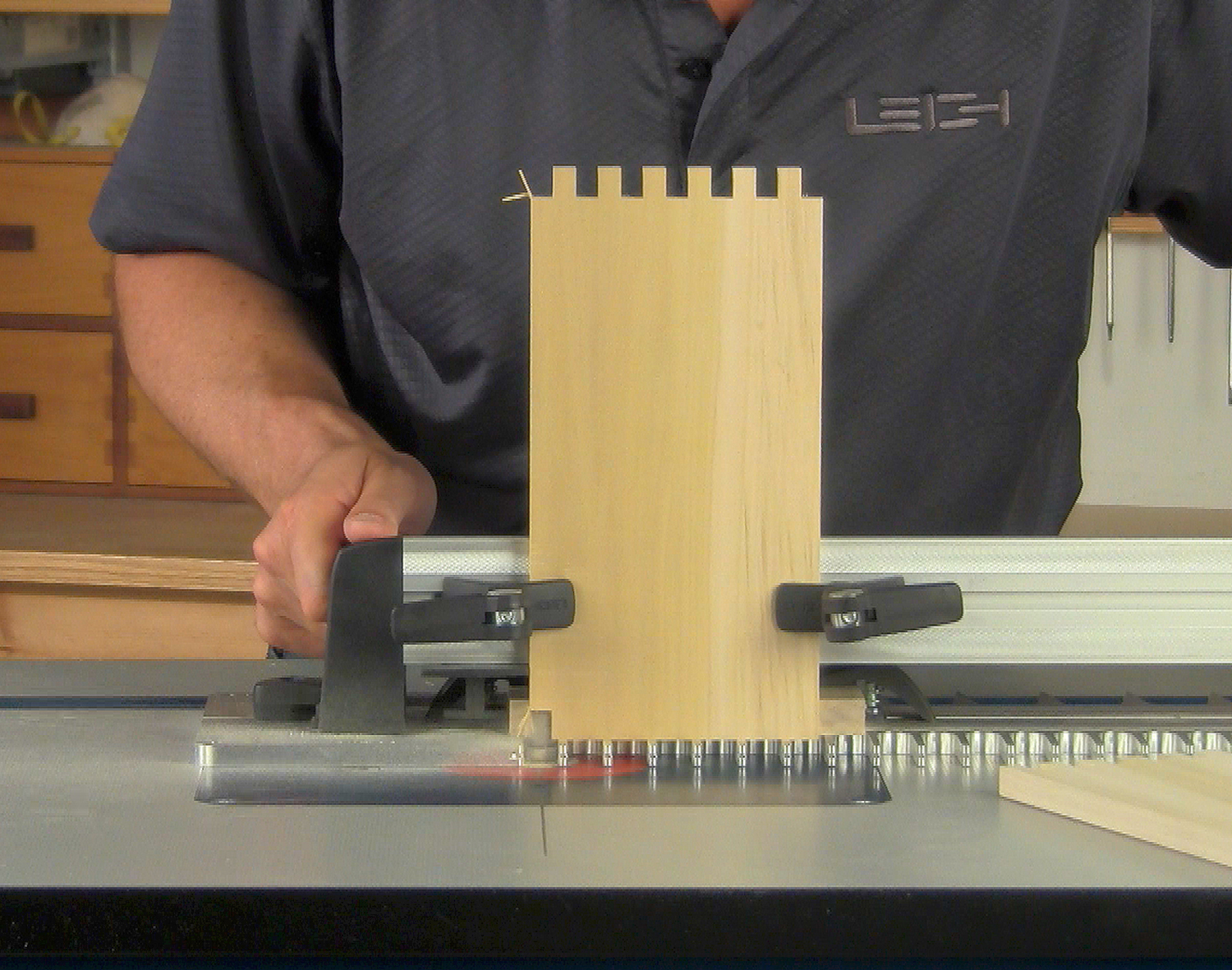 10
Once again, flip the board, end over end, and re-clamp against the sidestop and rout again.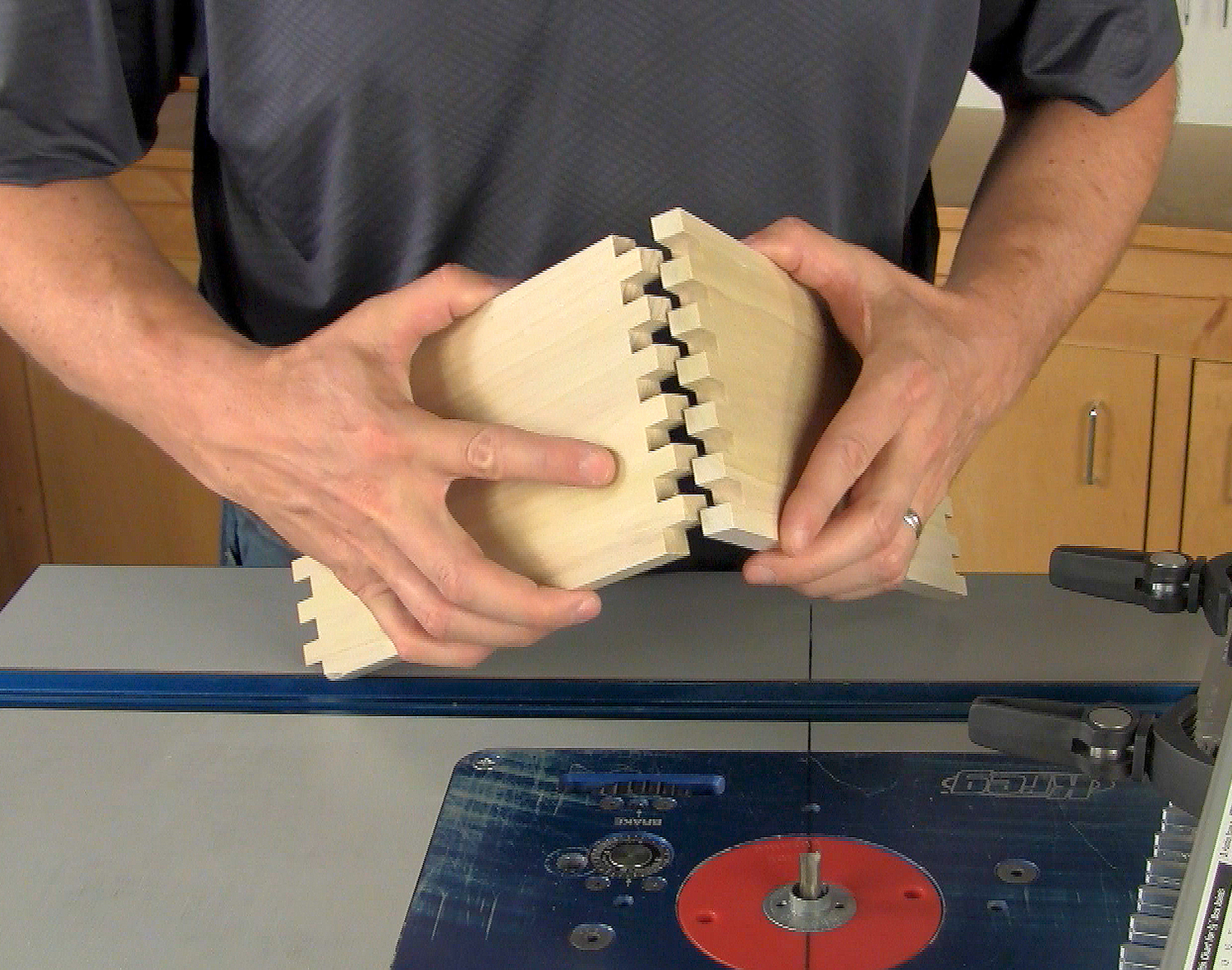 11
Fit the boards together to test the fit. J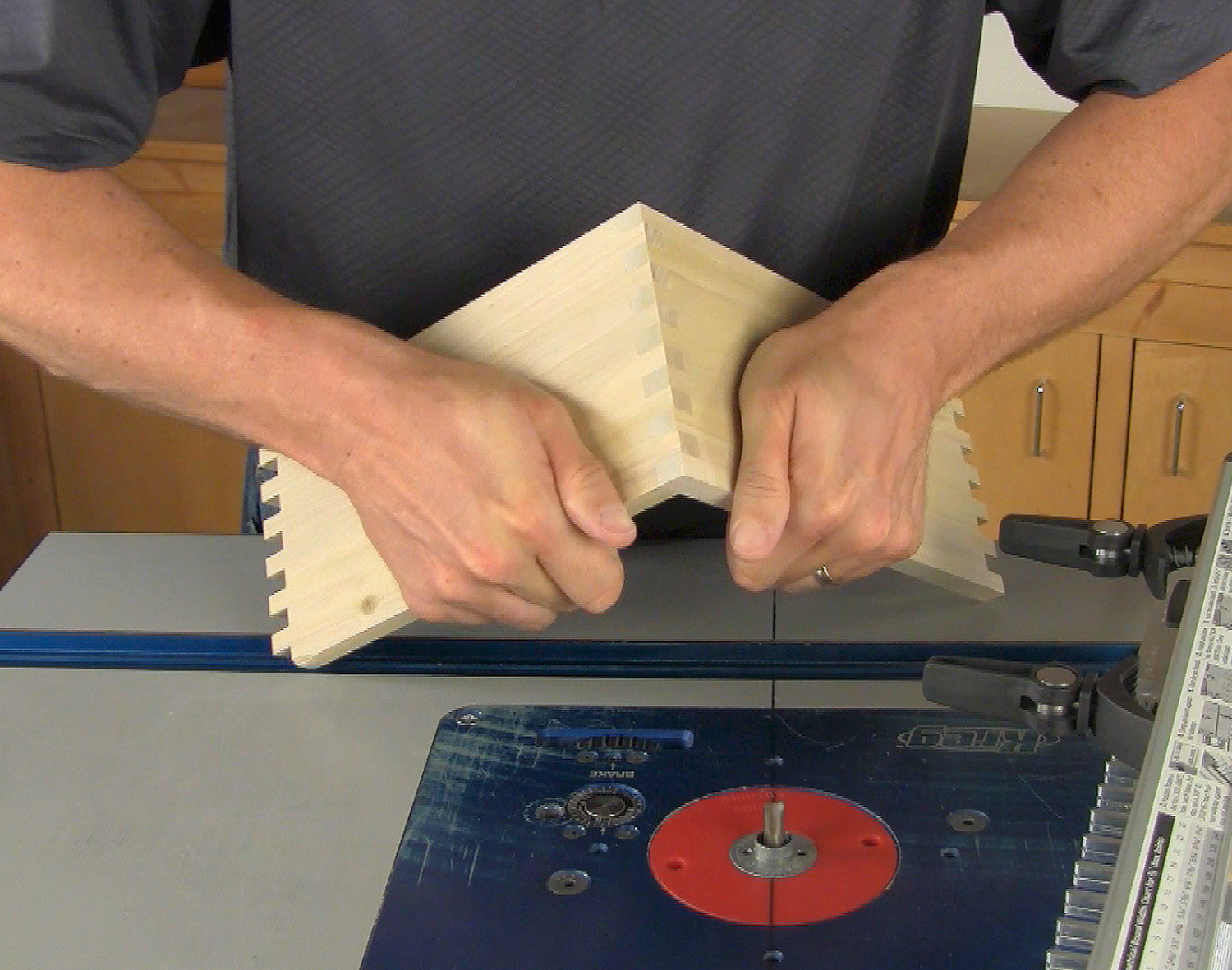 12
Joint tightness adjustment is made with the elliptical guide bushing (see 'A Perfect Fit' below).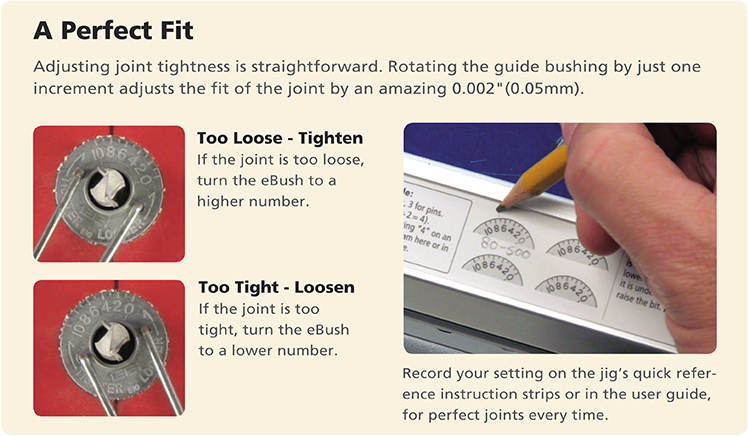 For more detailed instructions, see the User Guides and Bulletins on the Support page.