How-To Videos & Instruction
Half Pitch Through Dovetails on the RTJ400
With the precision CNC machining on the RTJ400, it is very easy to make Through Dovetails at half the pitch of the template. Ideal for smaller projects like boxes or drawers.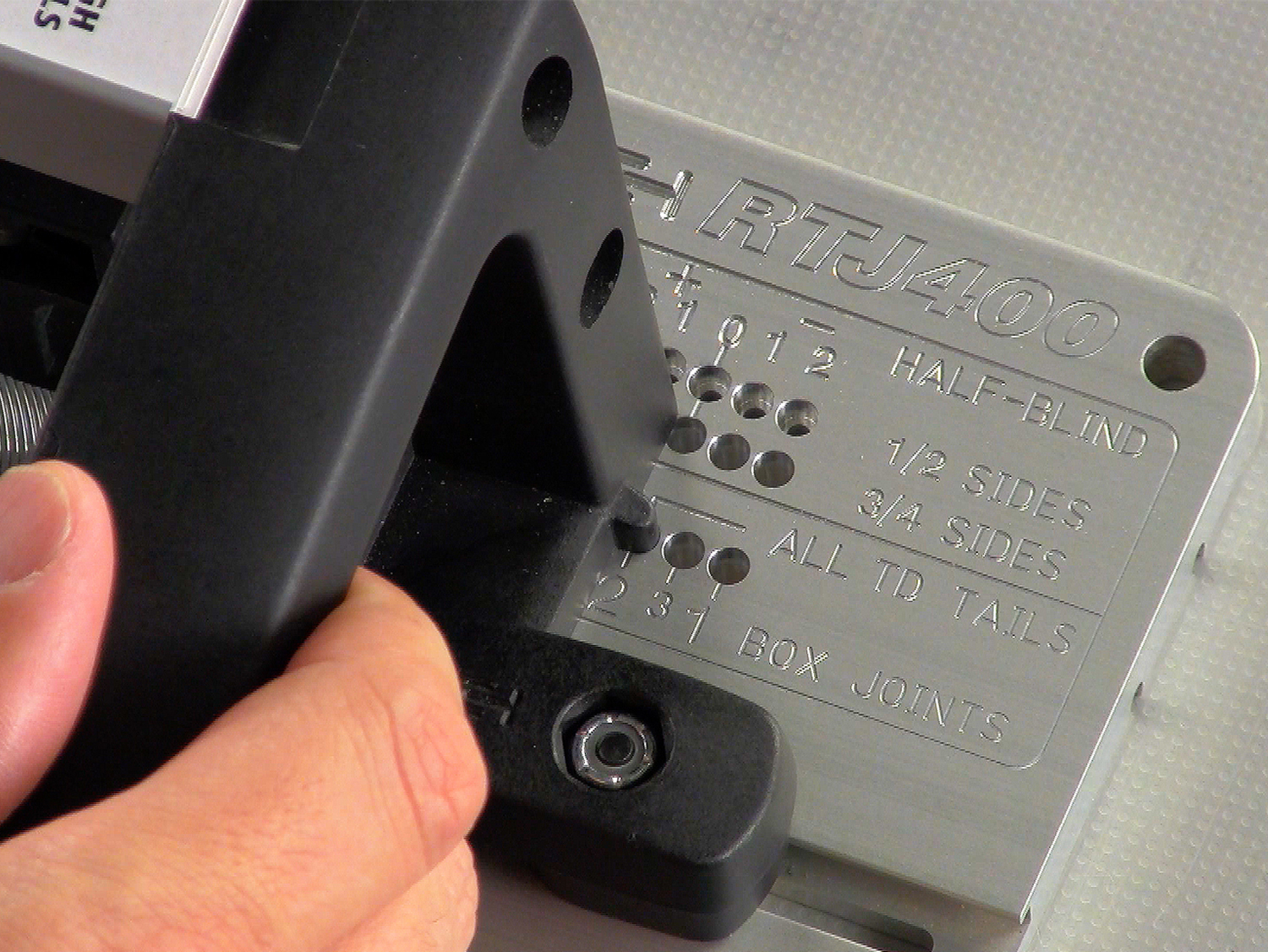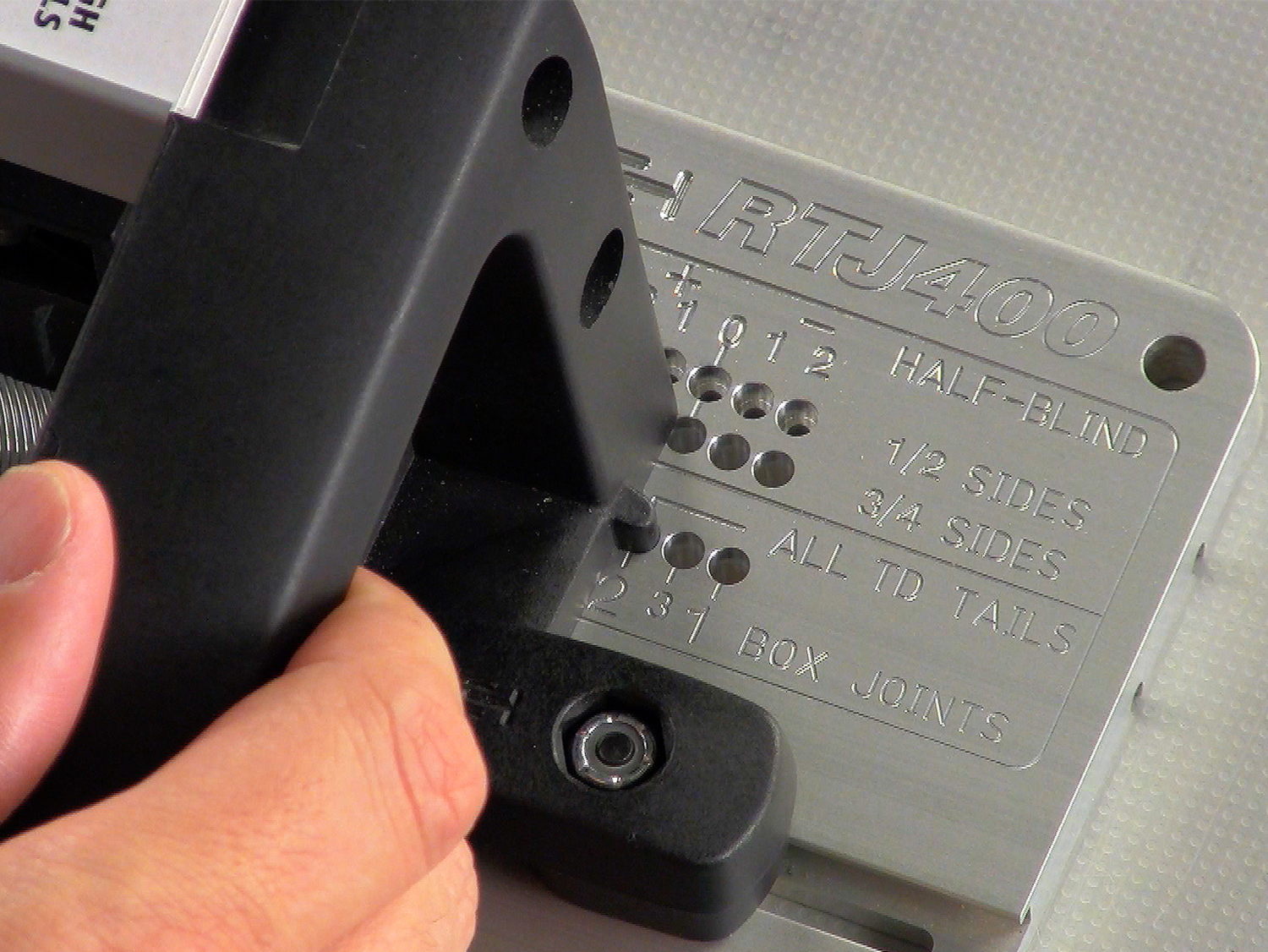 1
Position the frame in the ALL TD Tails hole on the template.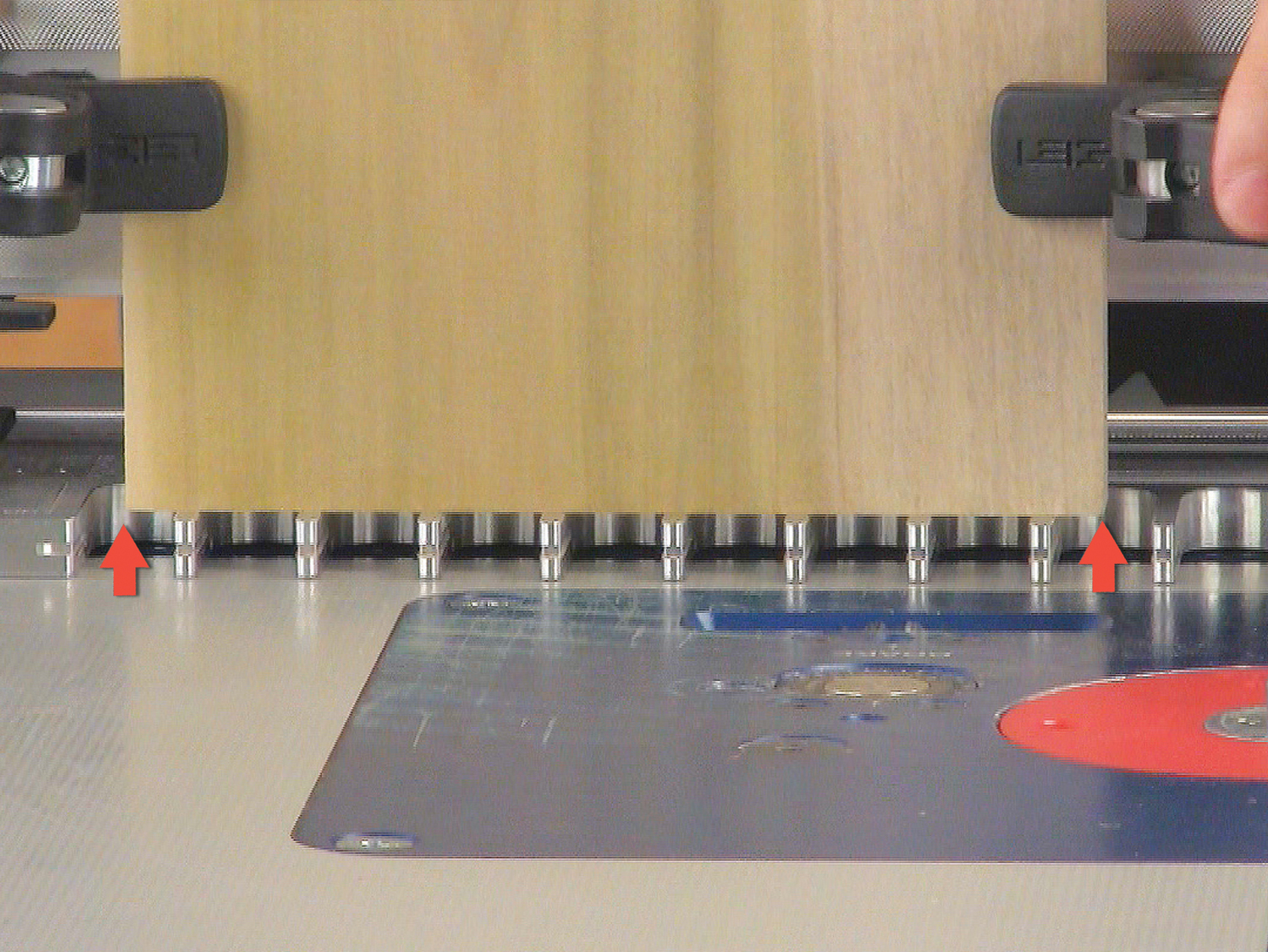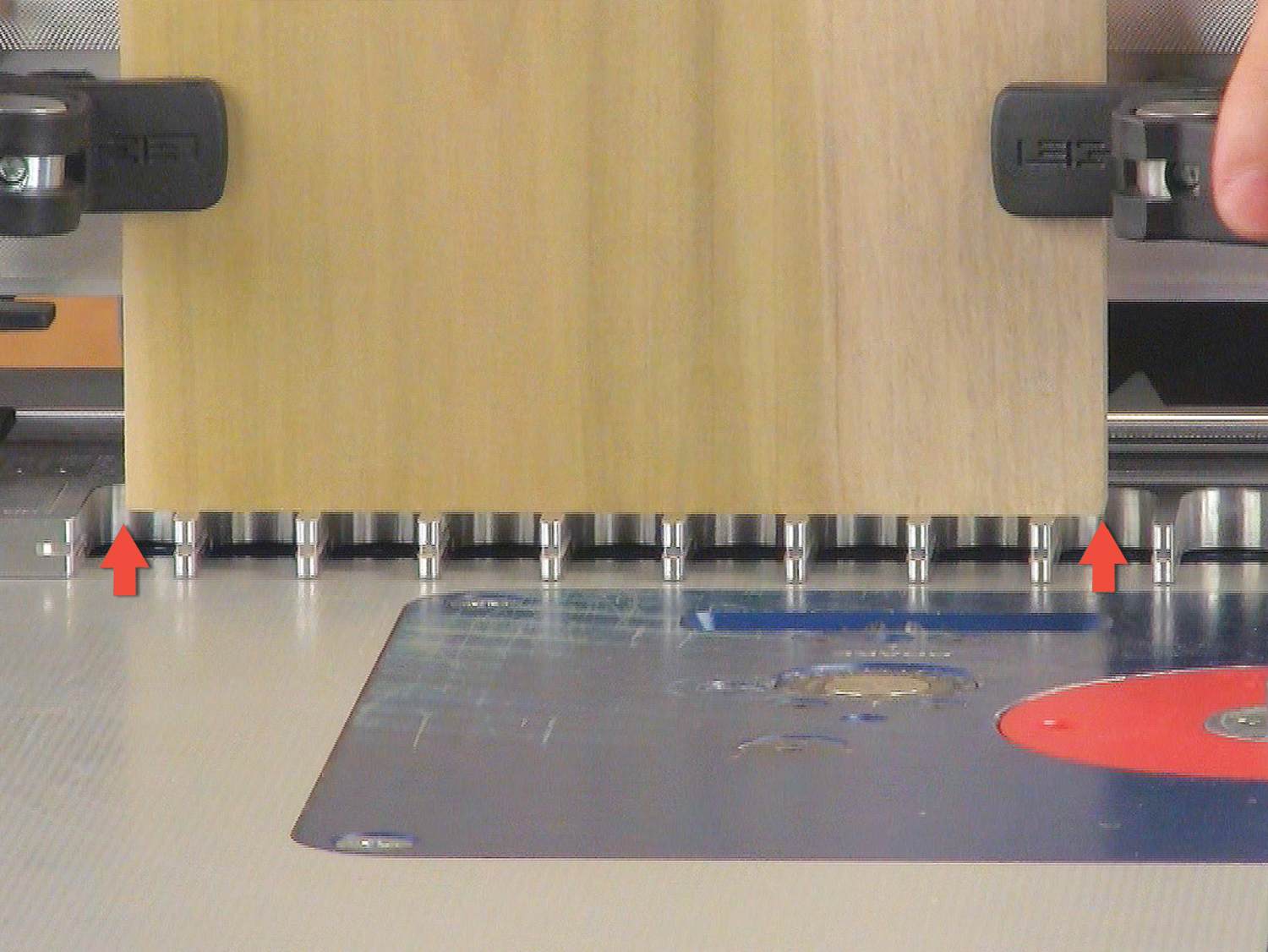 2
Center and clamp the tail board on the template.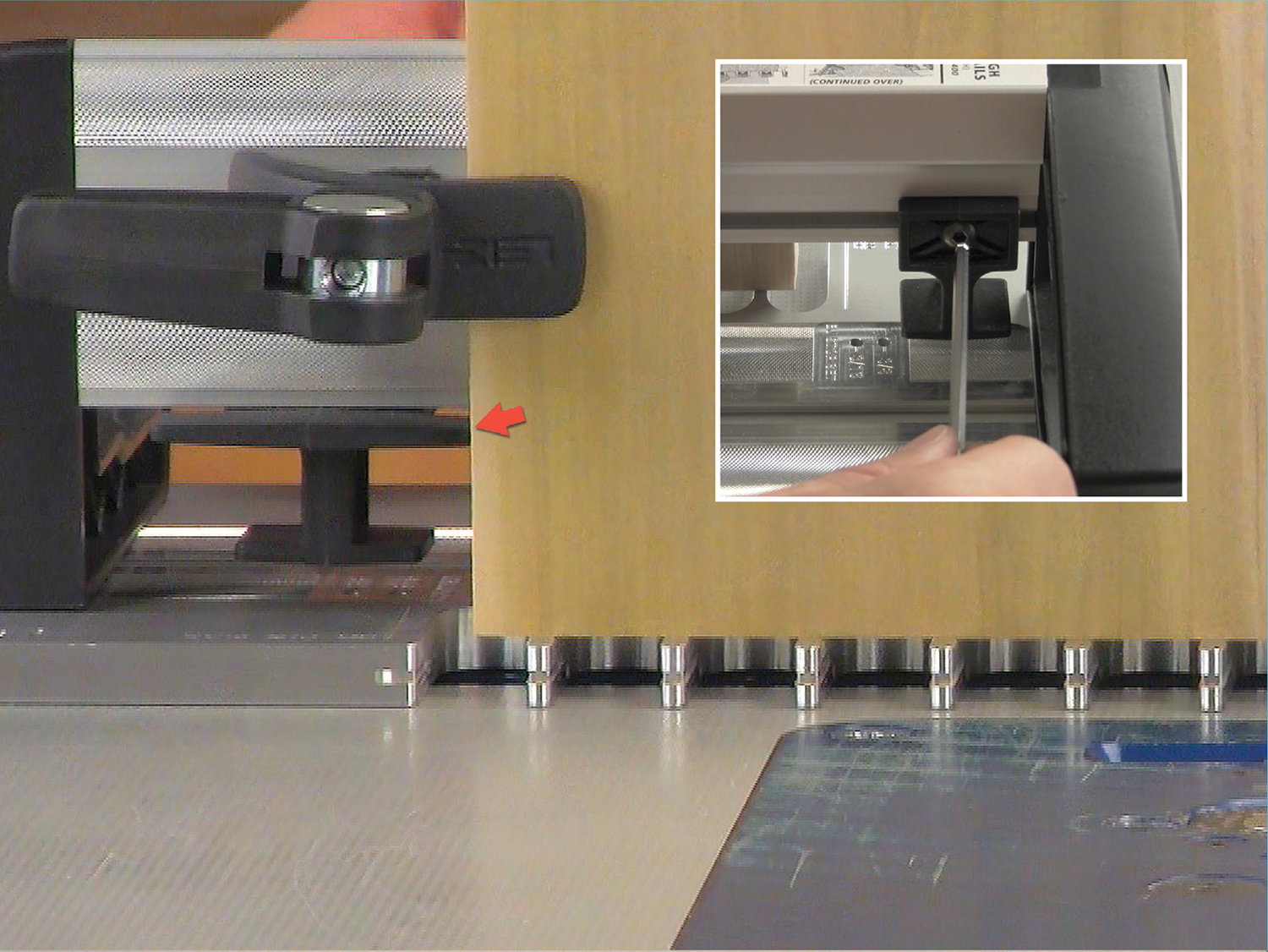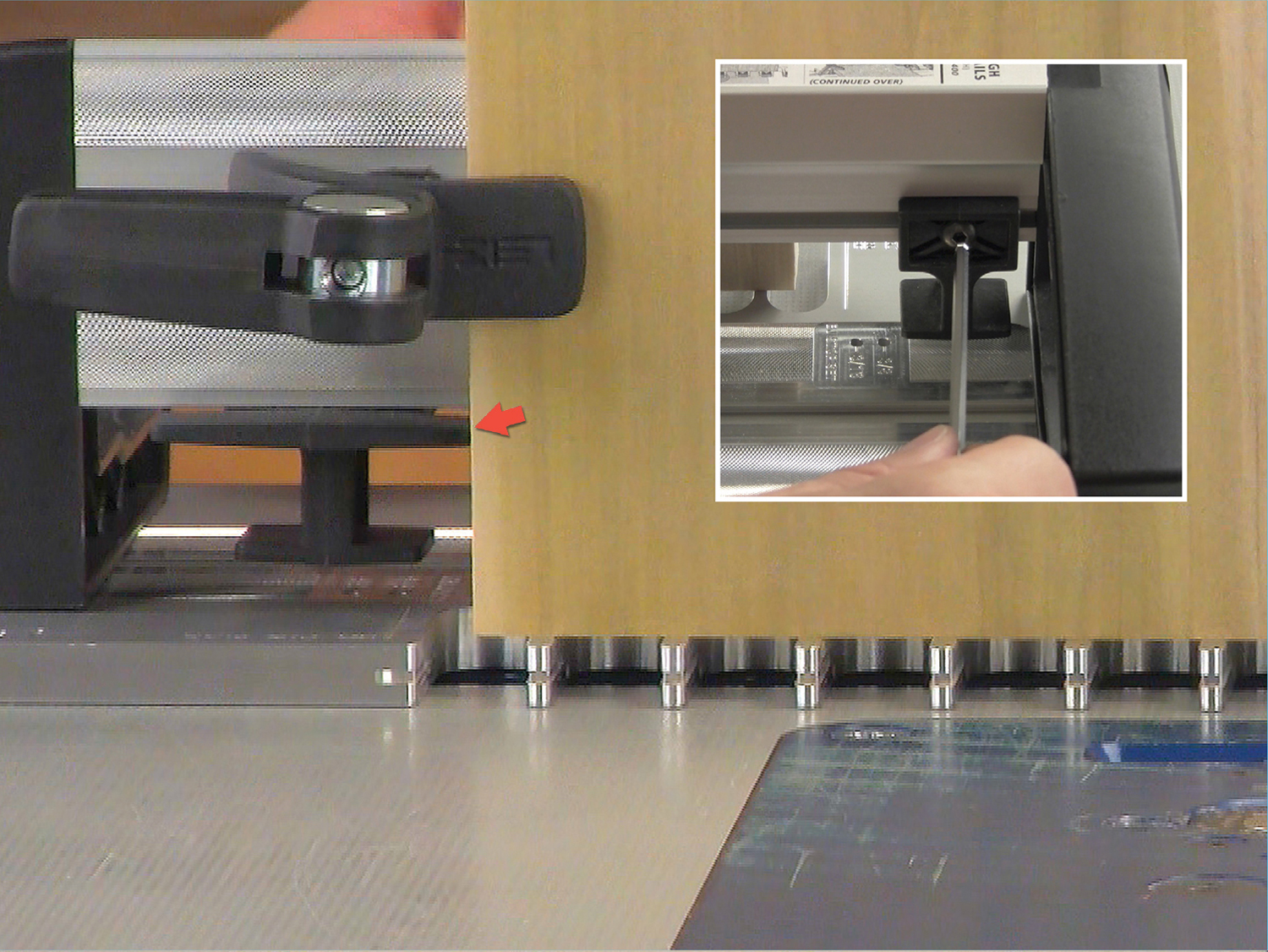 3
Set the sidestop to the board edge. All other boards go against this stop for perfect alignment.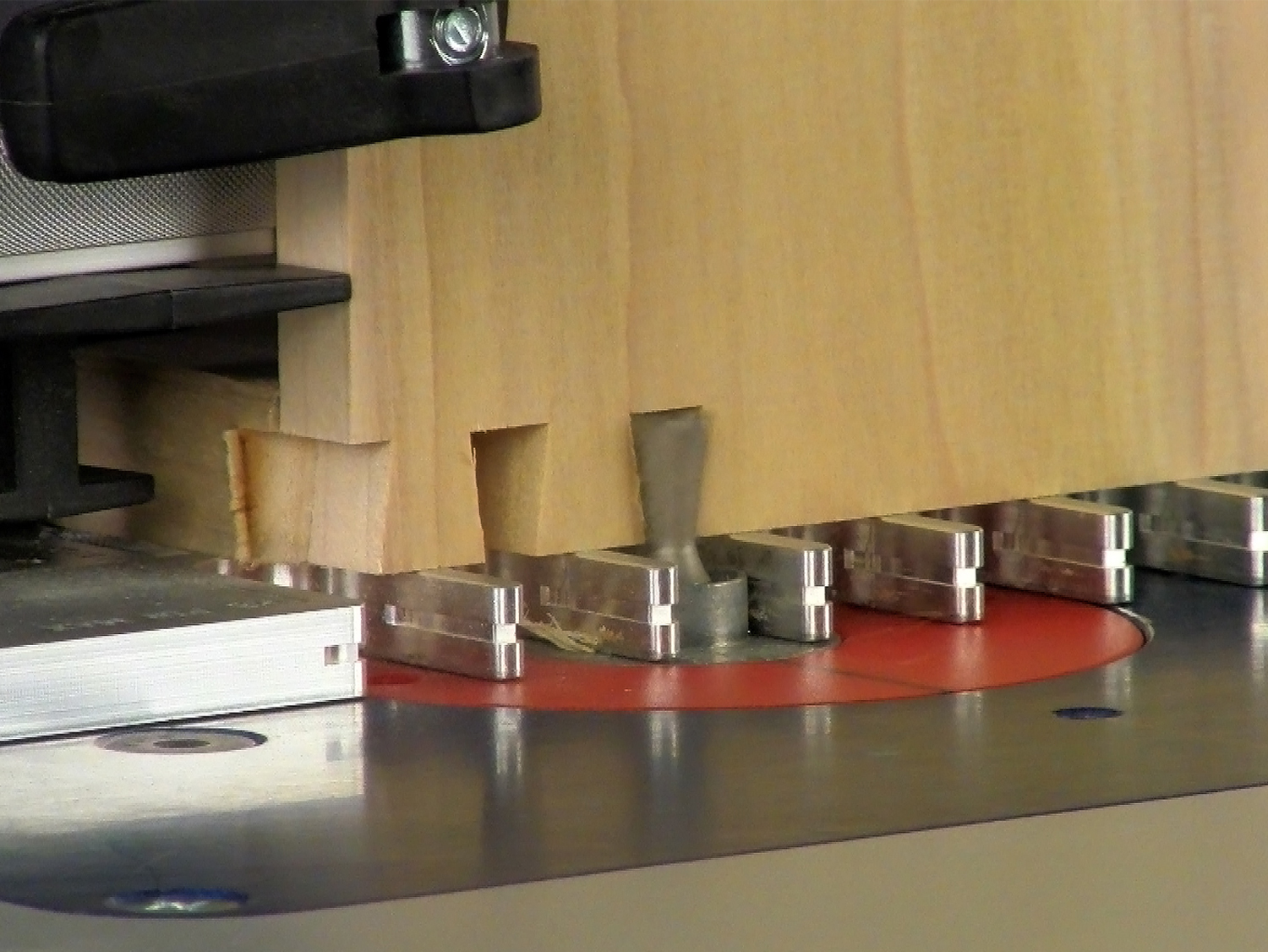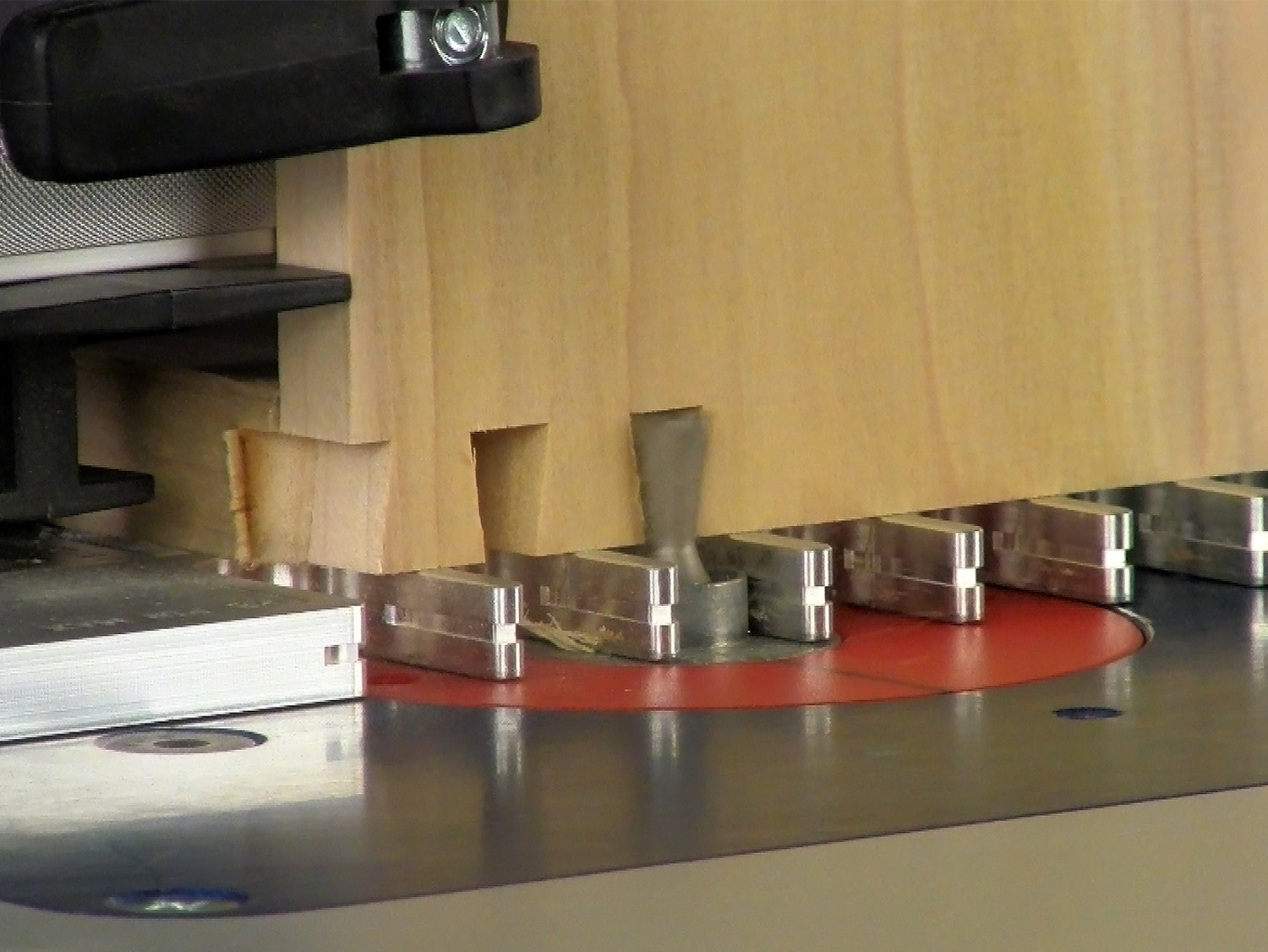 4
With an optional dovetail bit and supplied e10 guide bushing installed in the router, guide the RTJ400 across the router table to form the tails.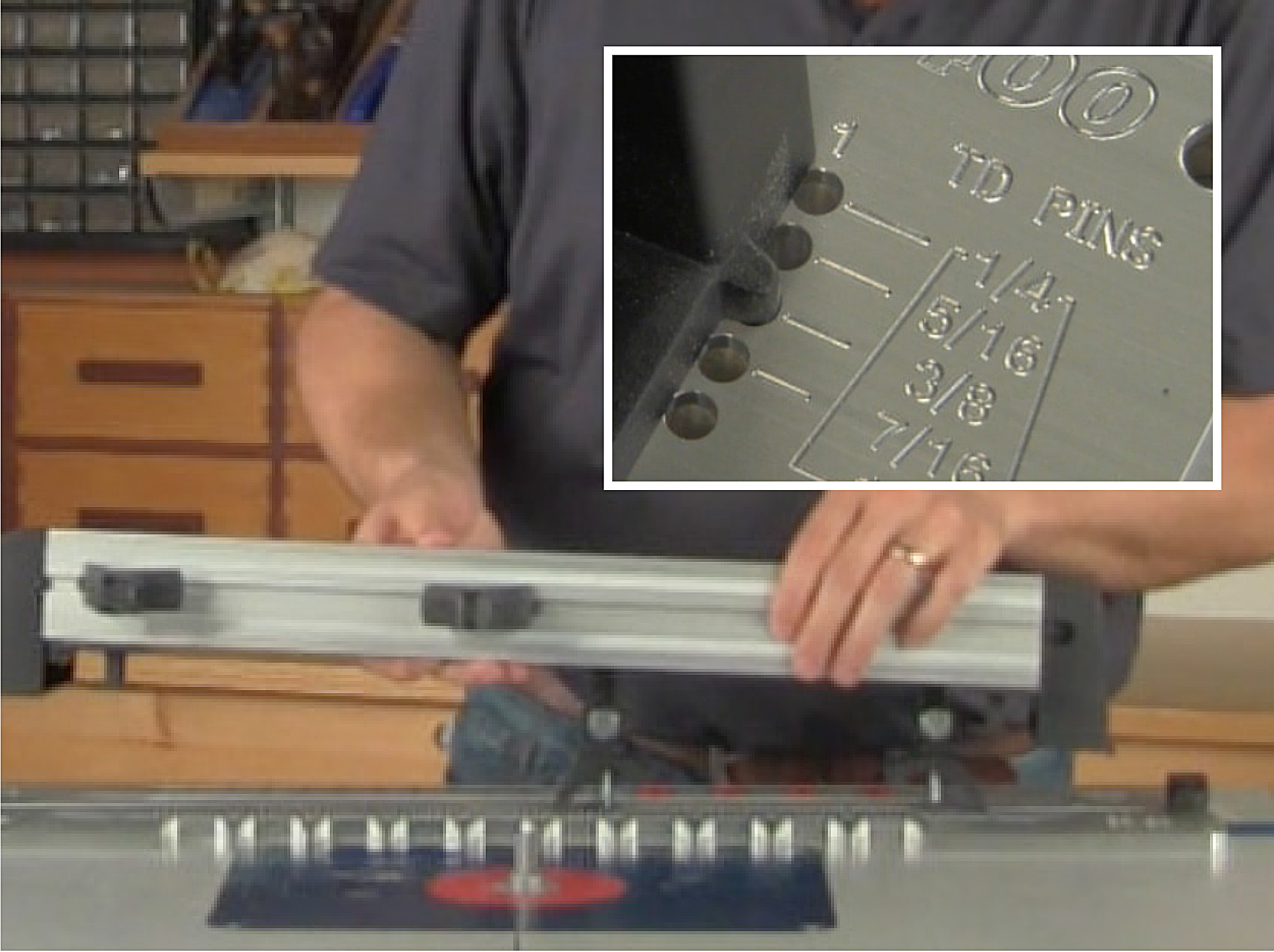 5
Half pitch through dovetails are routed in two steps. Rotate the frame and position in Column 1 of the TD Pins mode.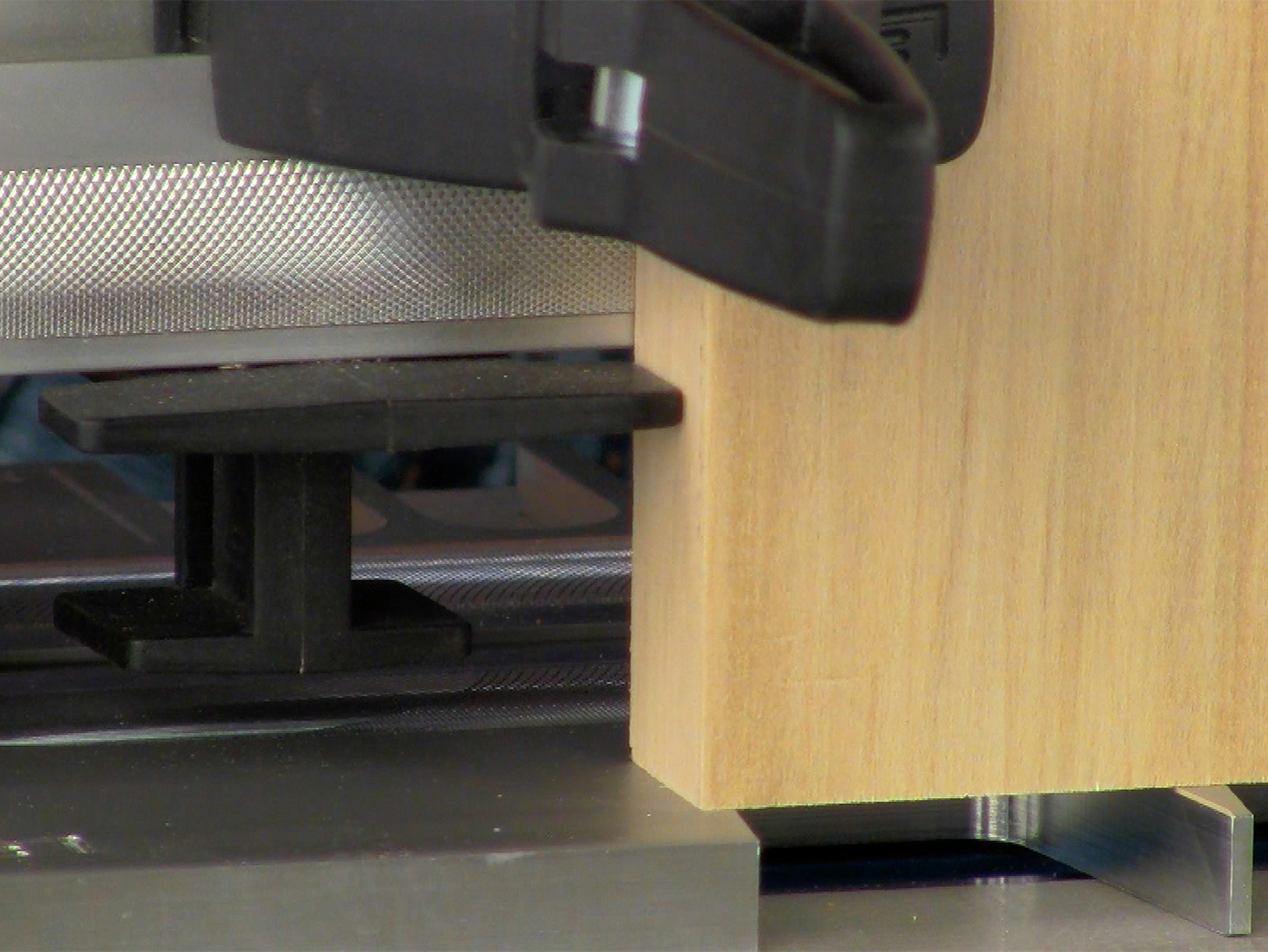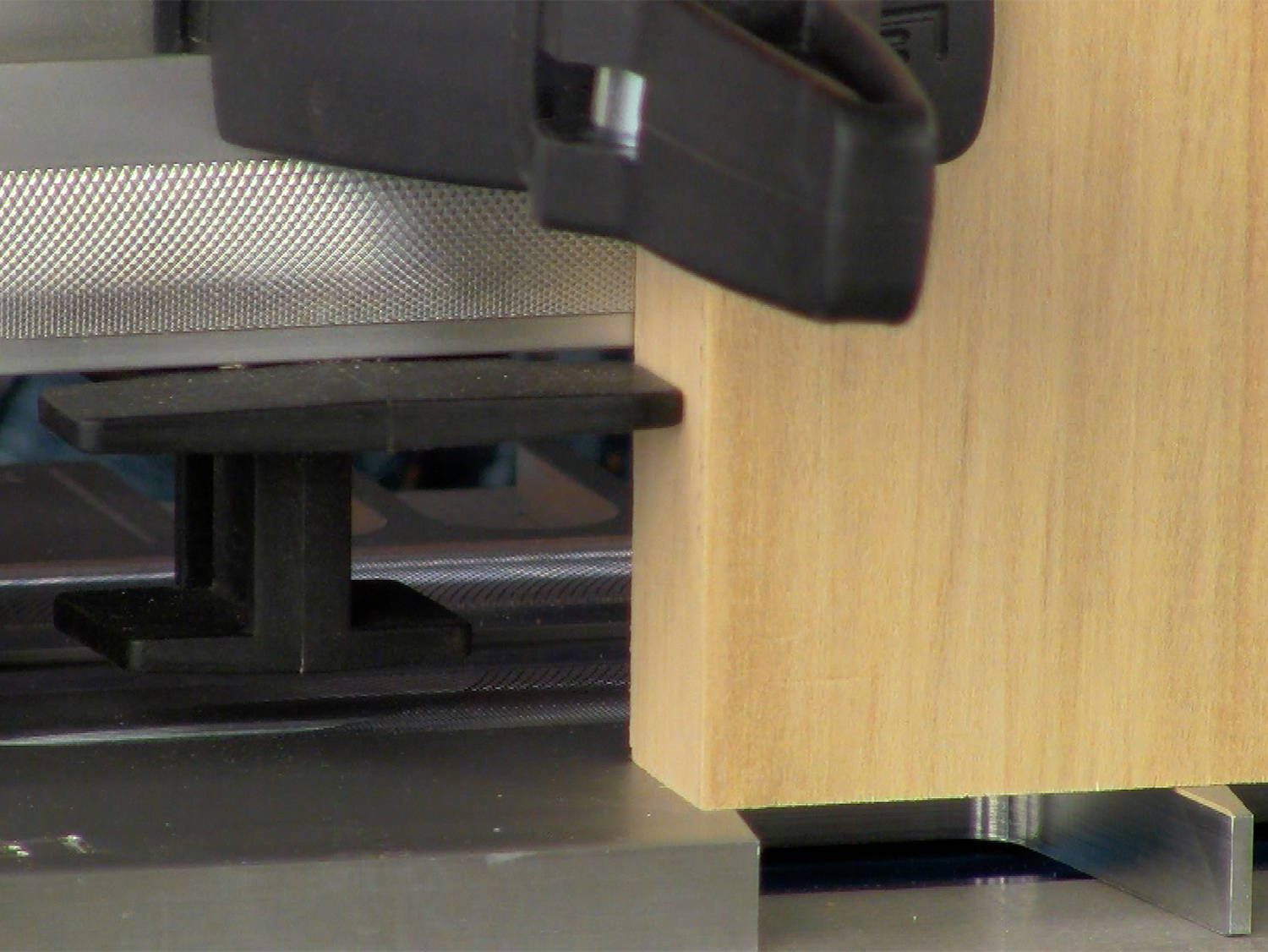 6
The same sidestop automatically positions the pin board in the correct position.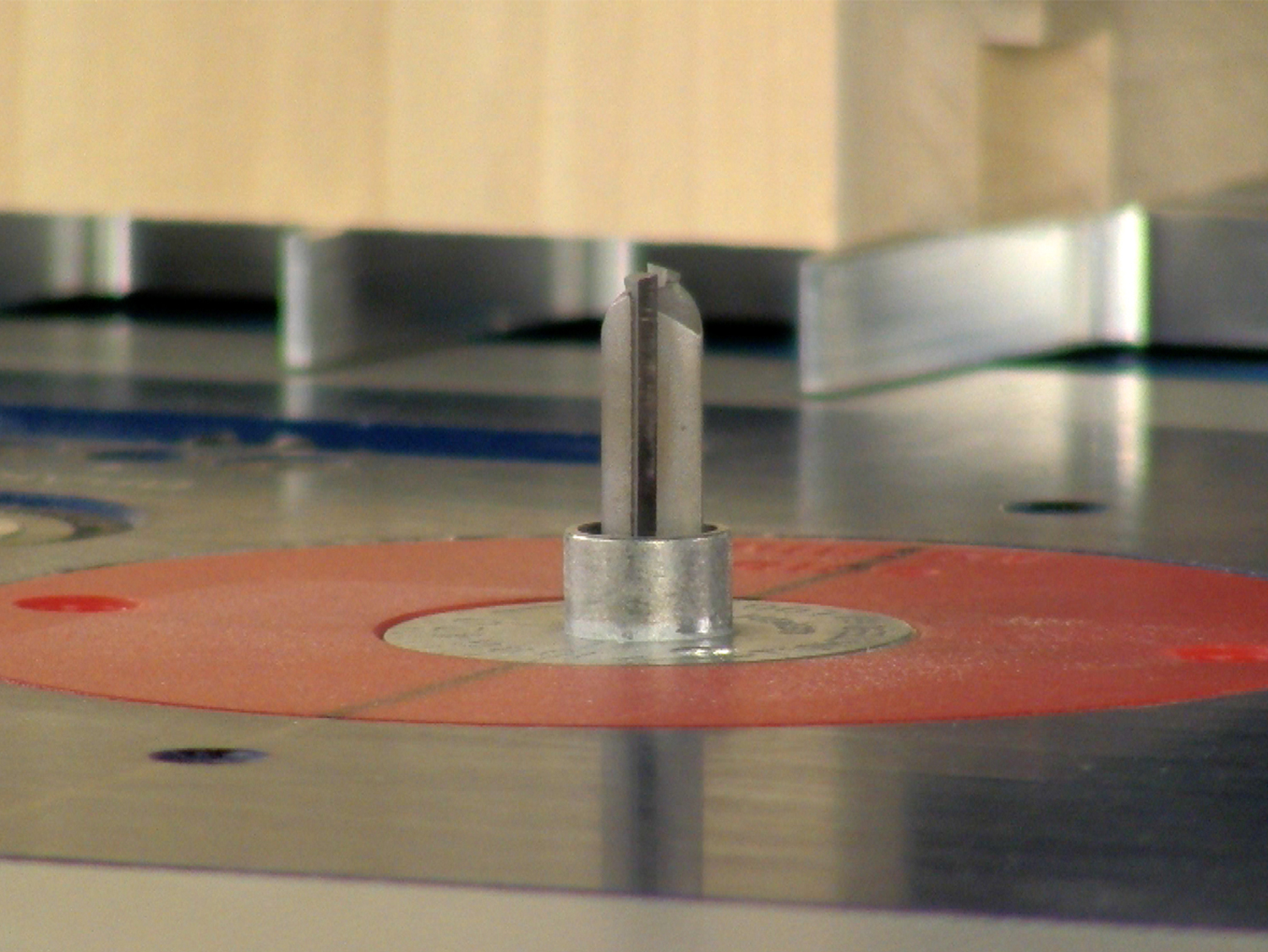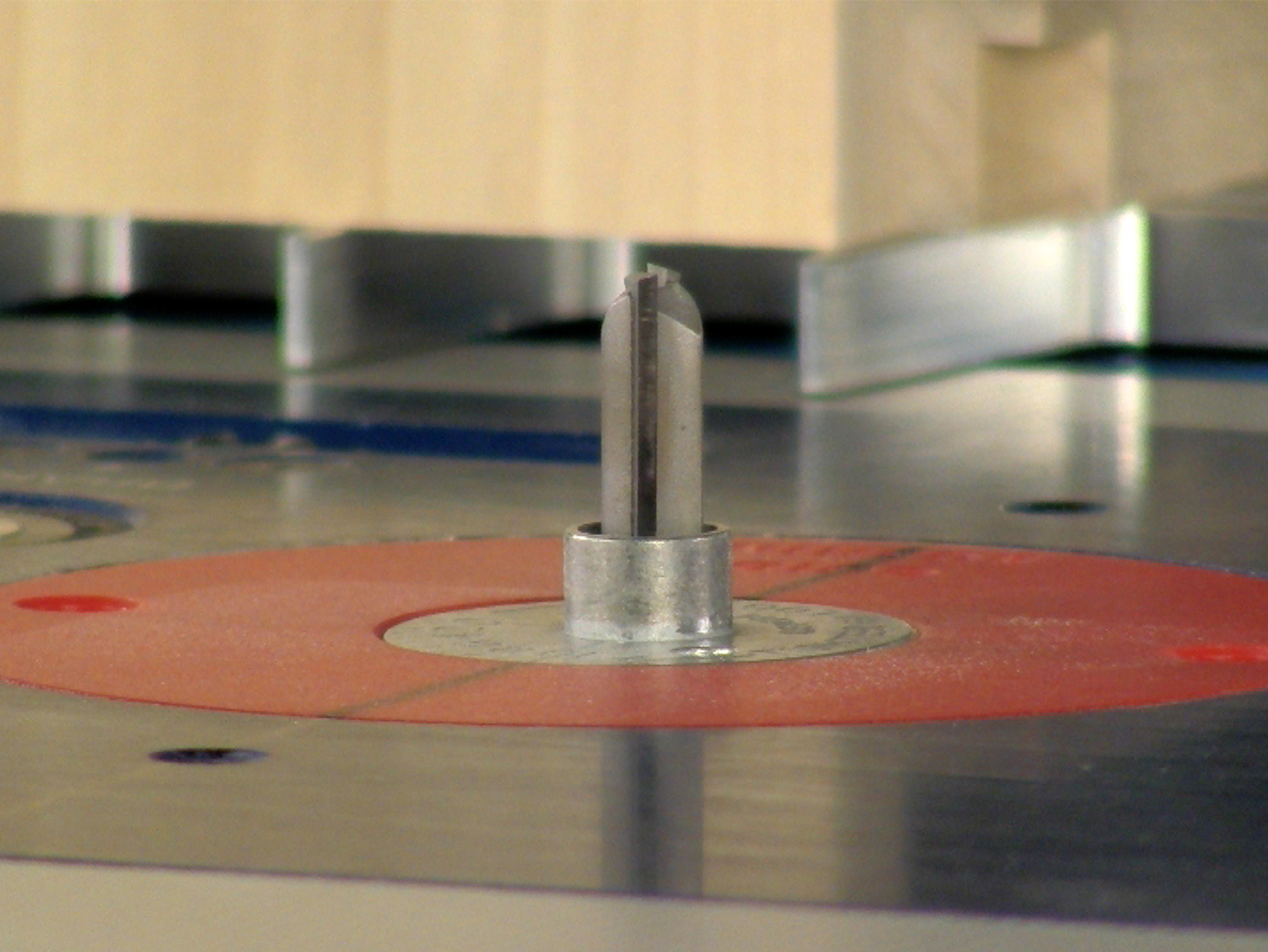 7
Fit the optional e7 guide bushing and 5/16" straight bit to your router table.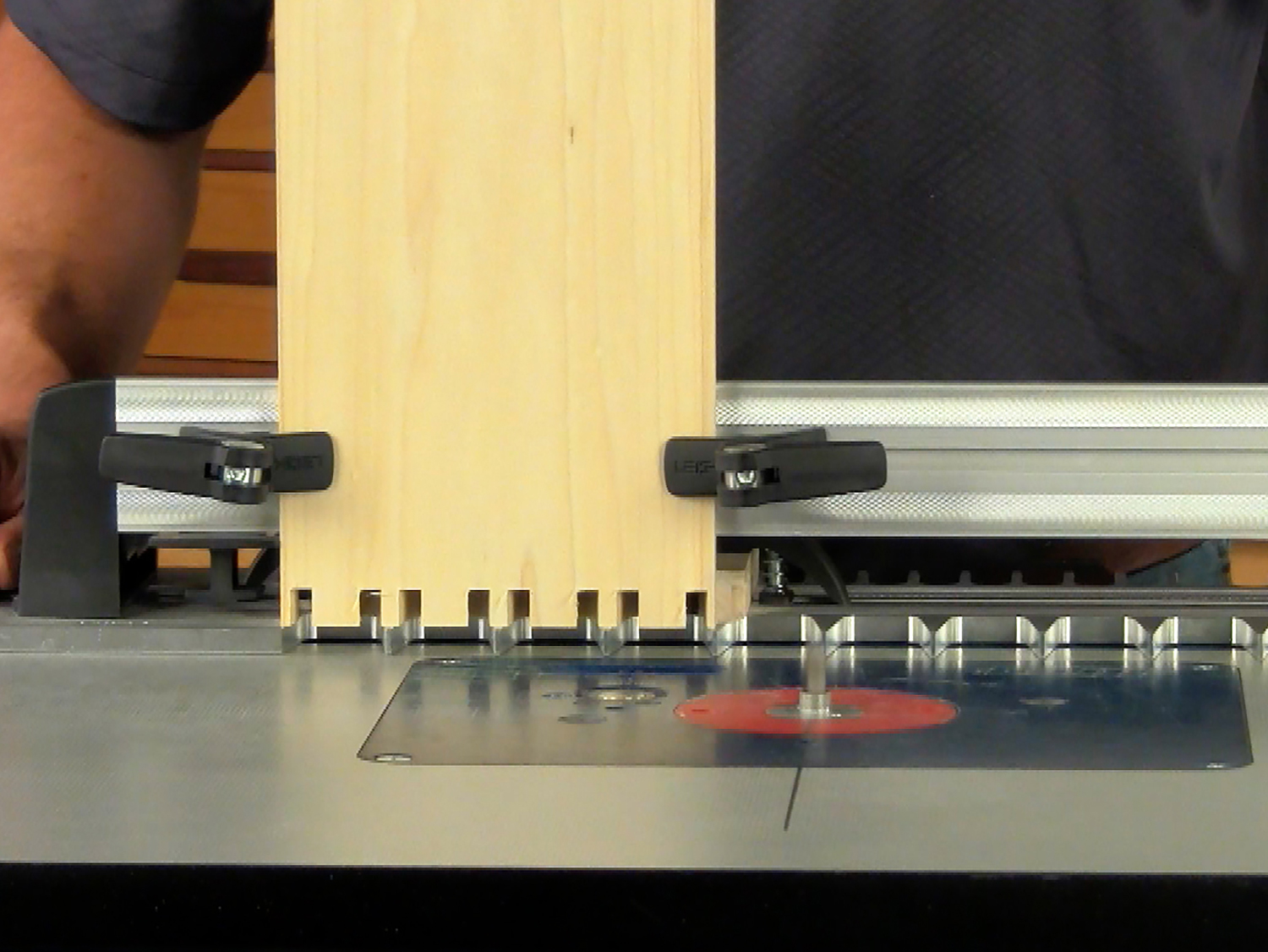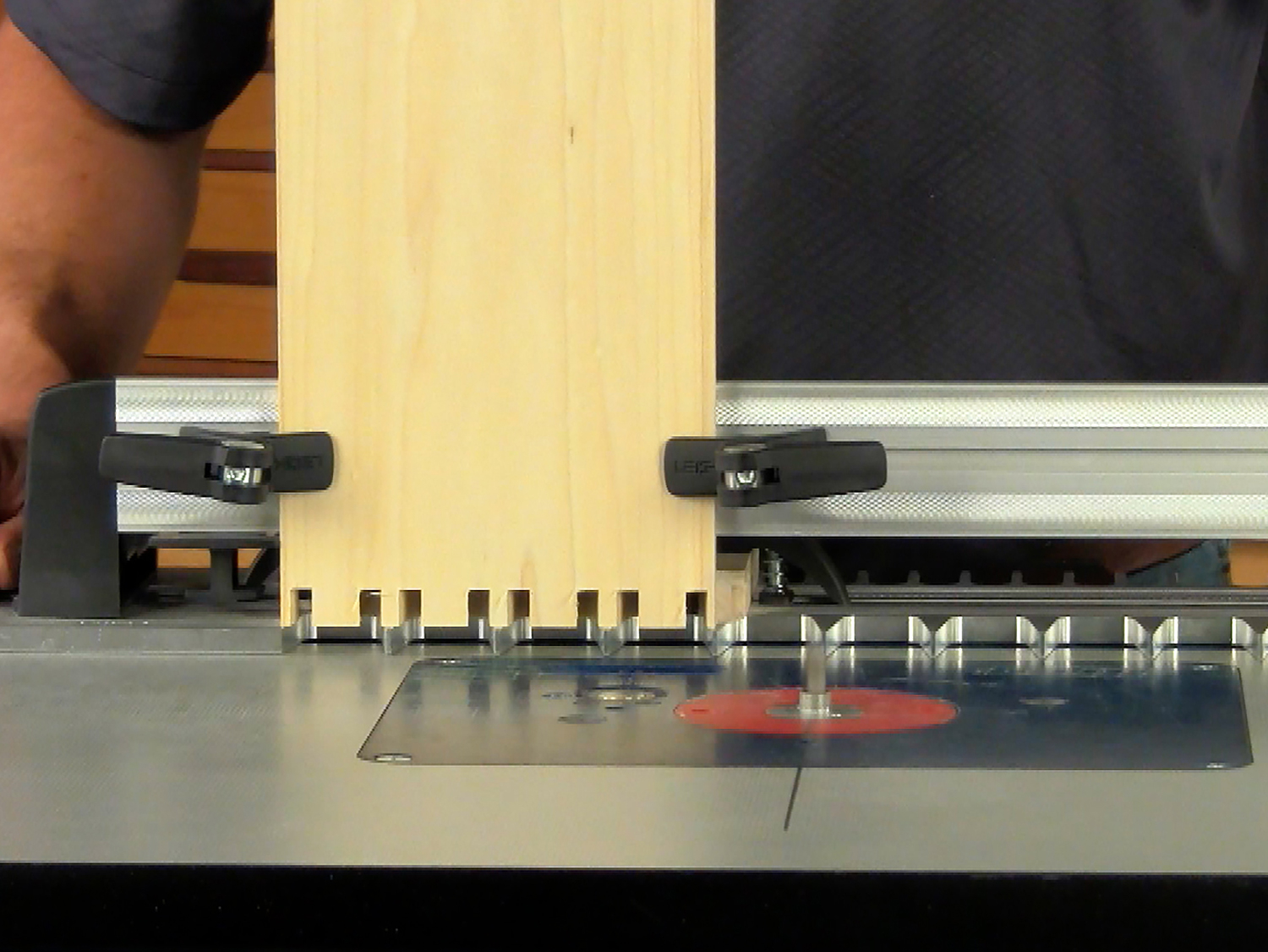 8
Rout in and out of all the template openings.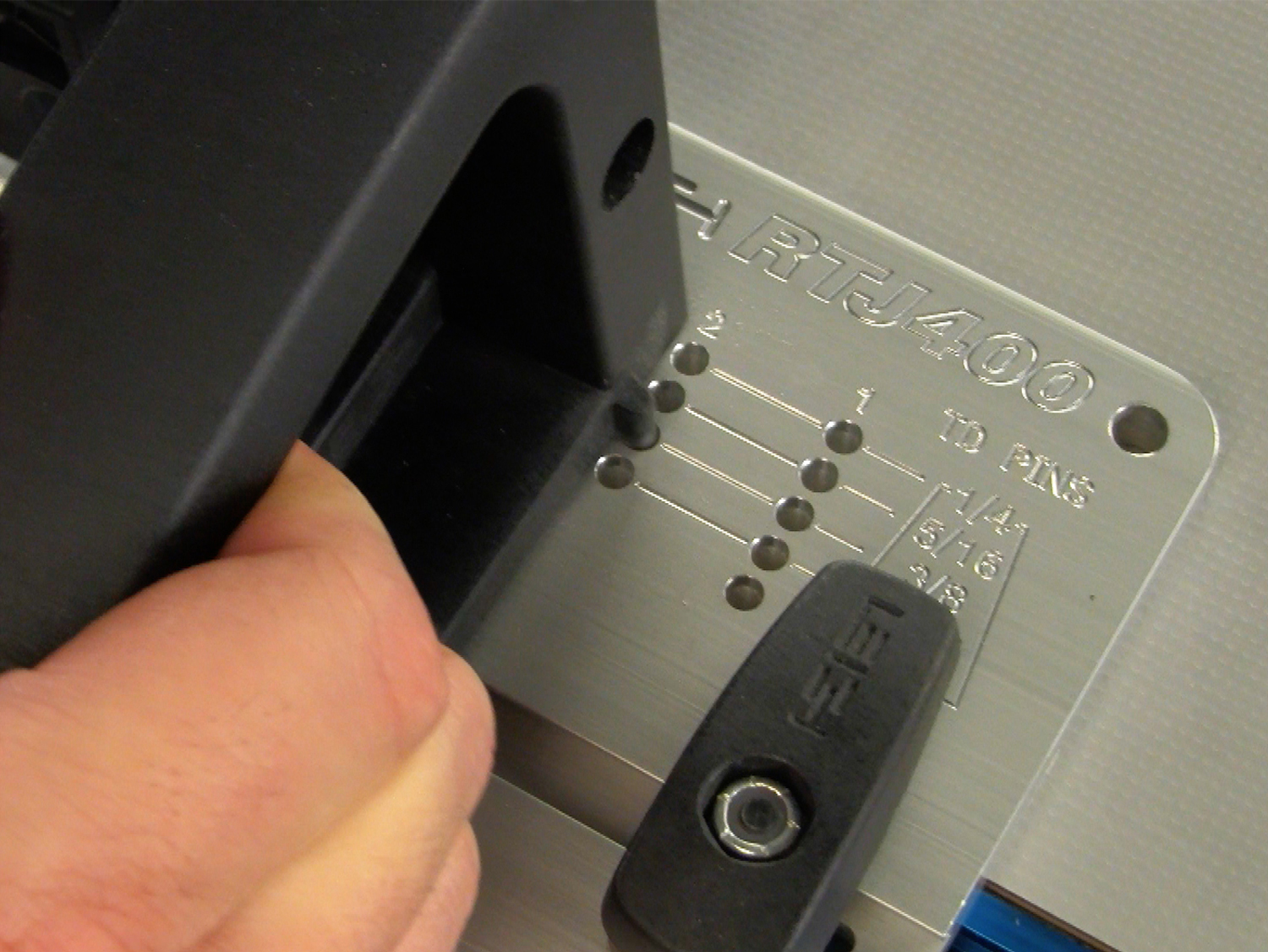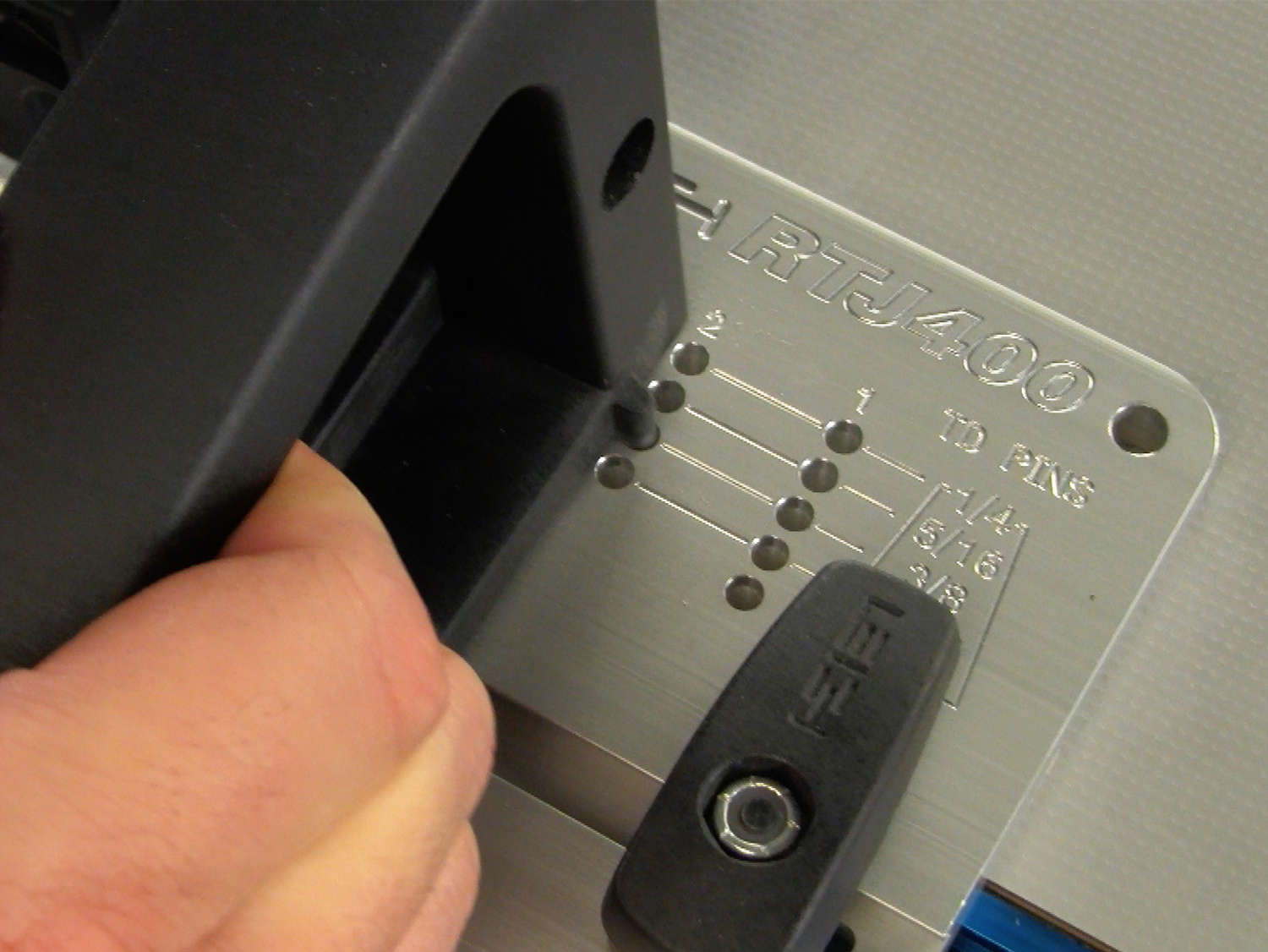 9
Move the frame to Column 2 of the TD Pins mode.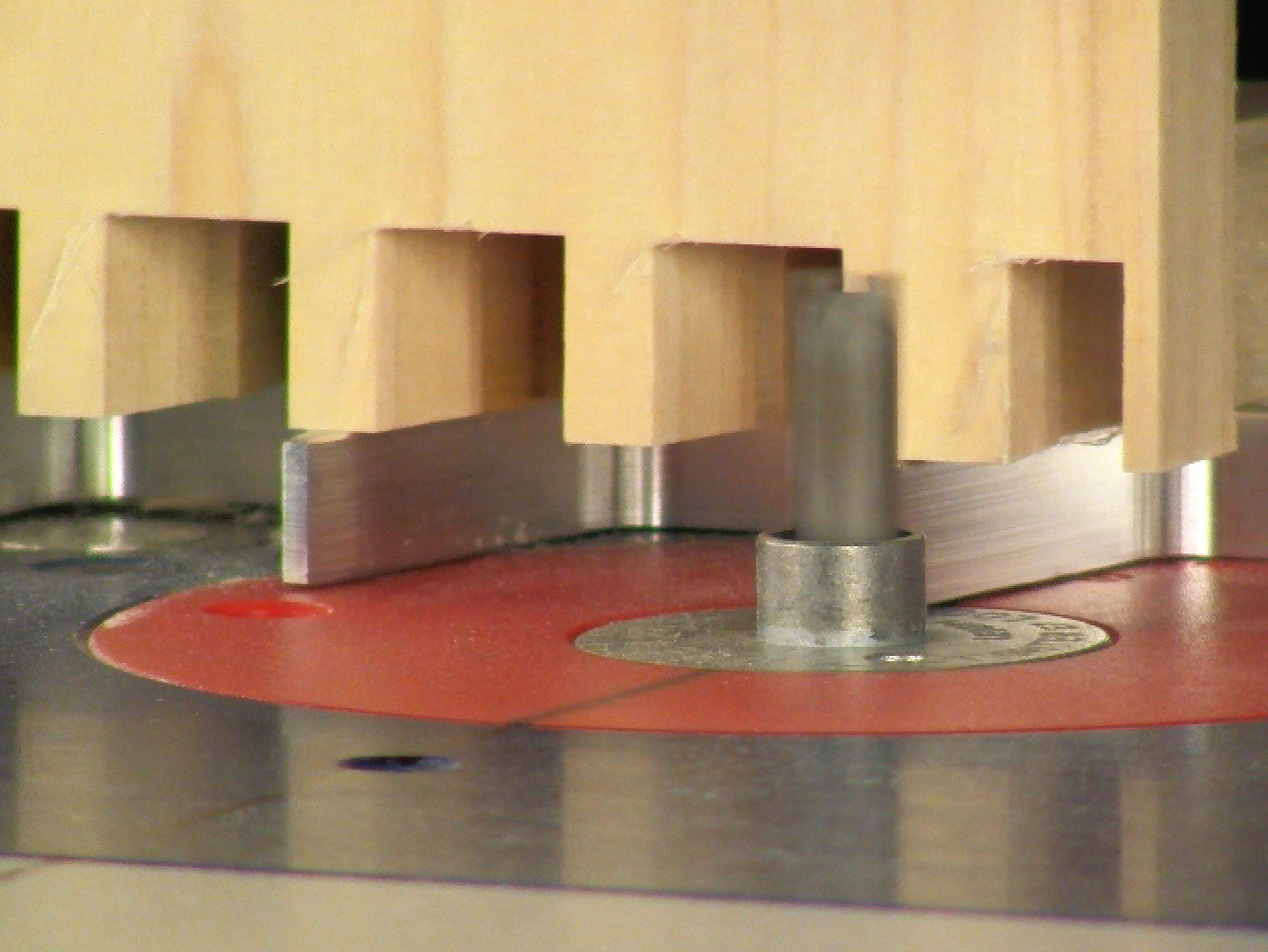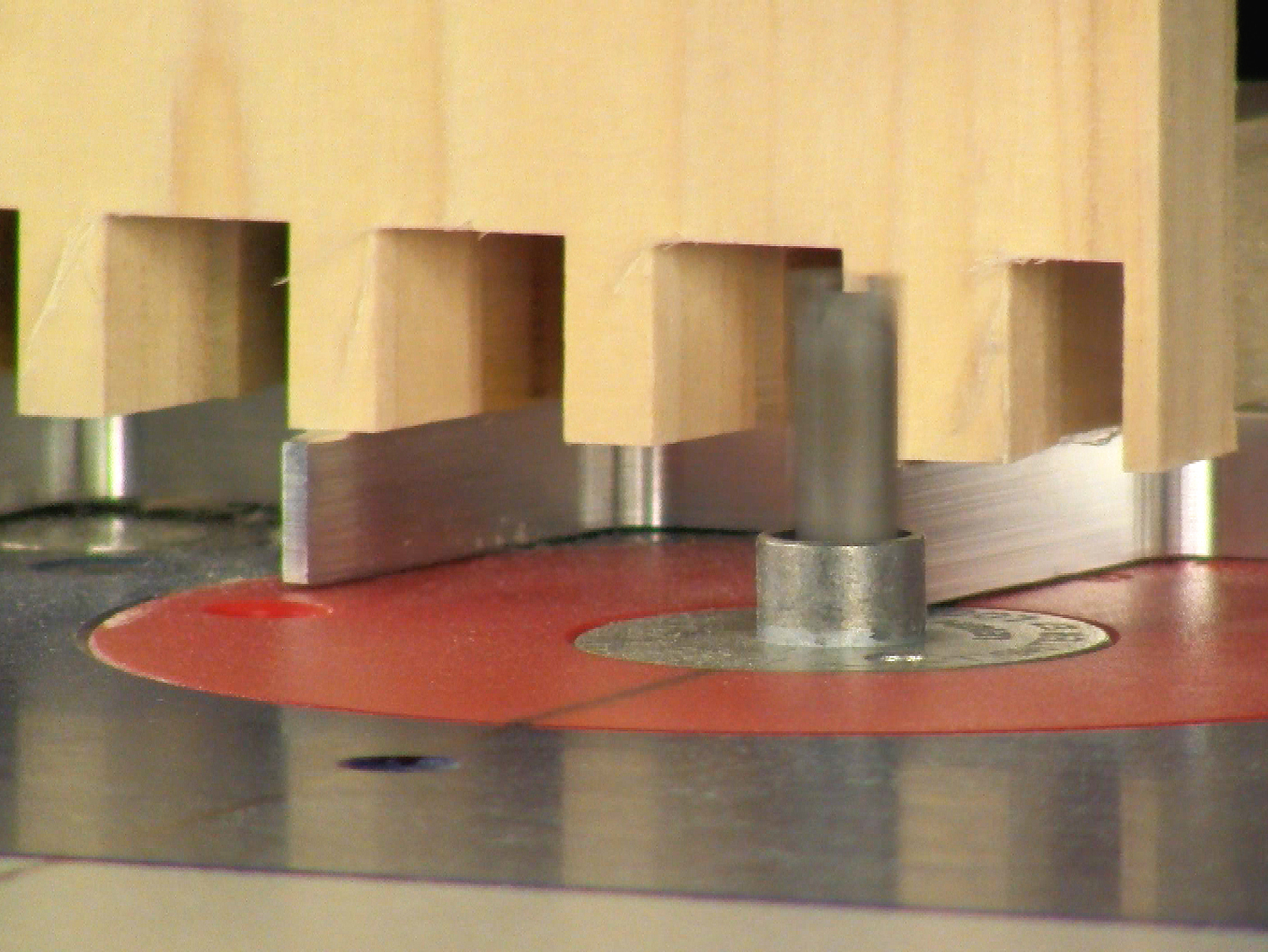 10
Rout in all openings again.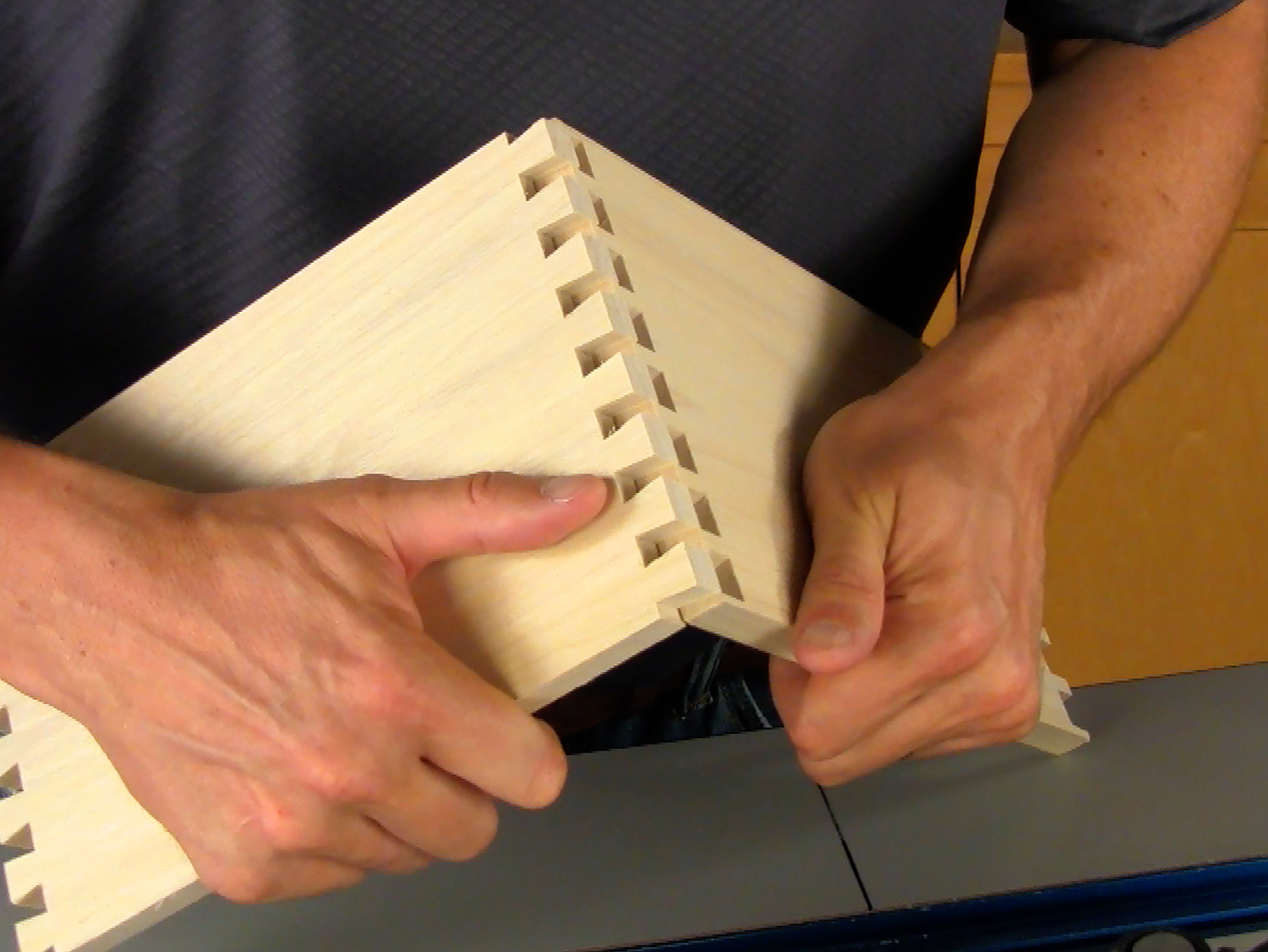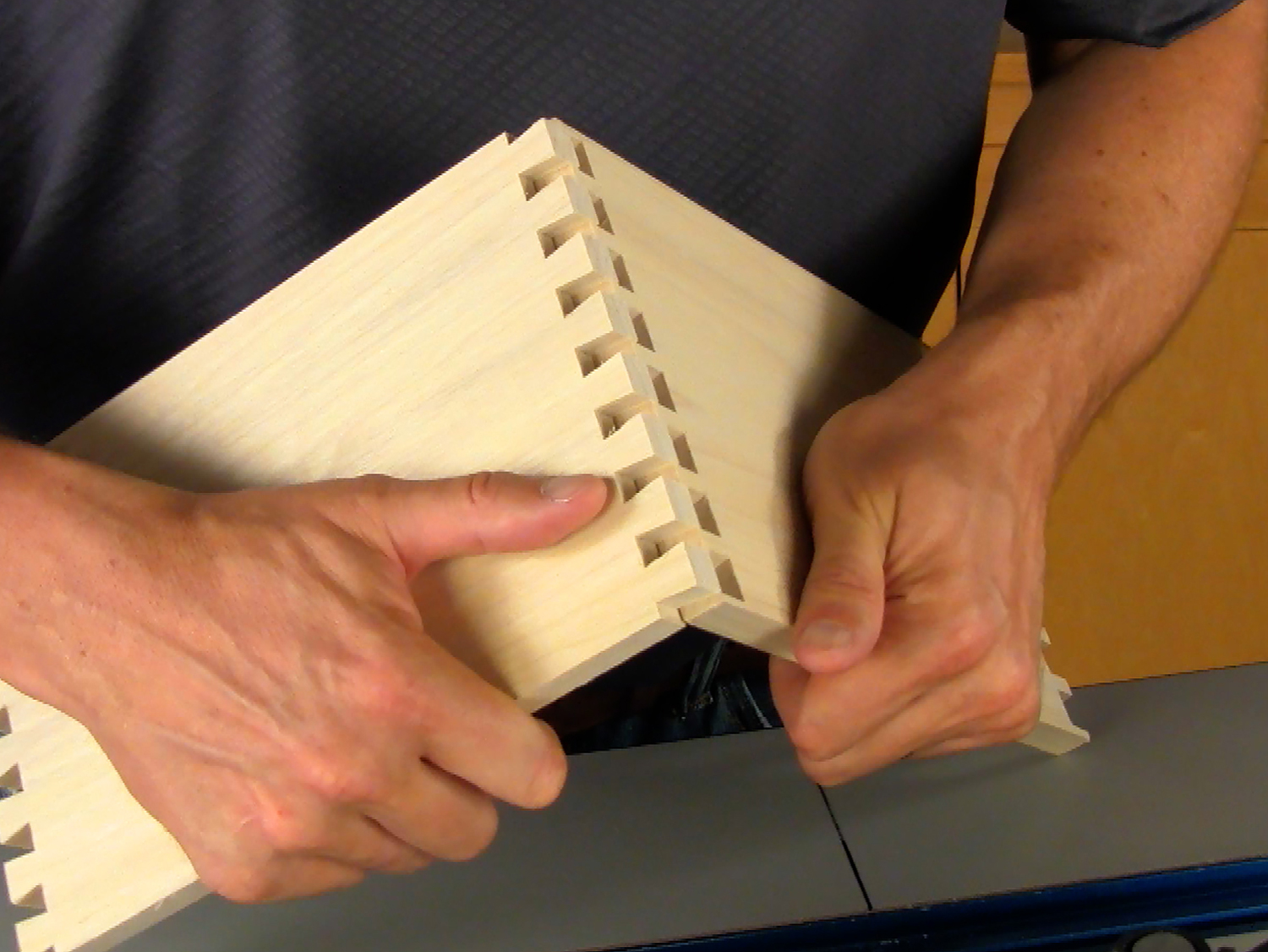 11
Fit the boards together to test the fit.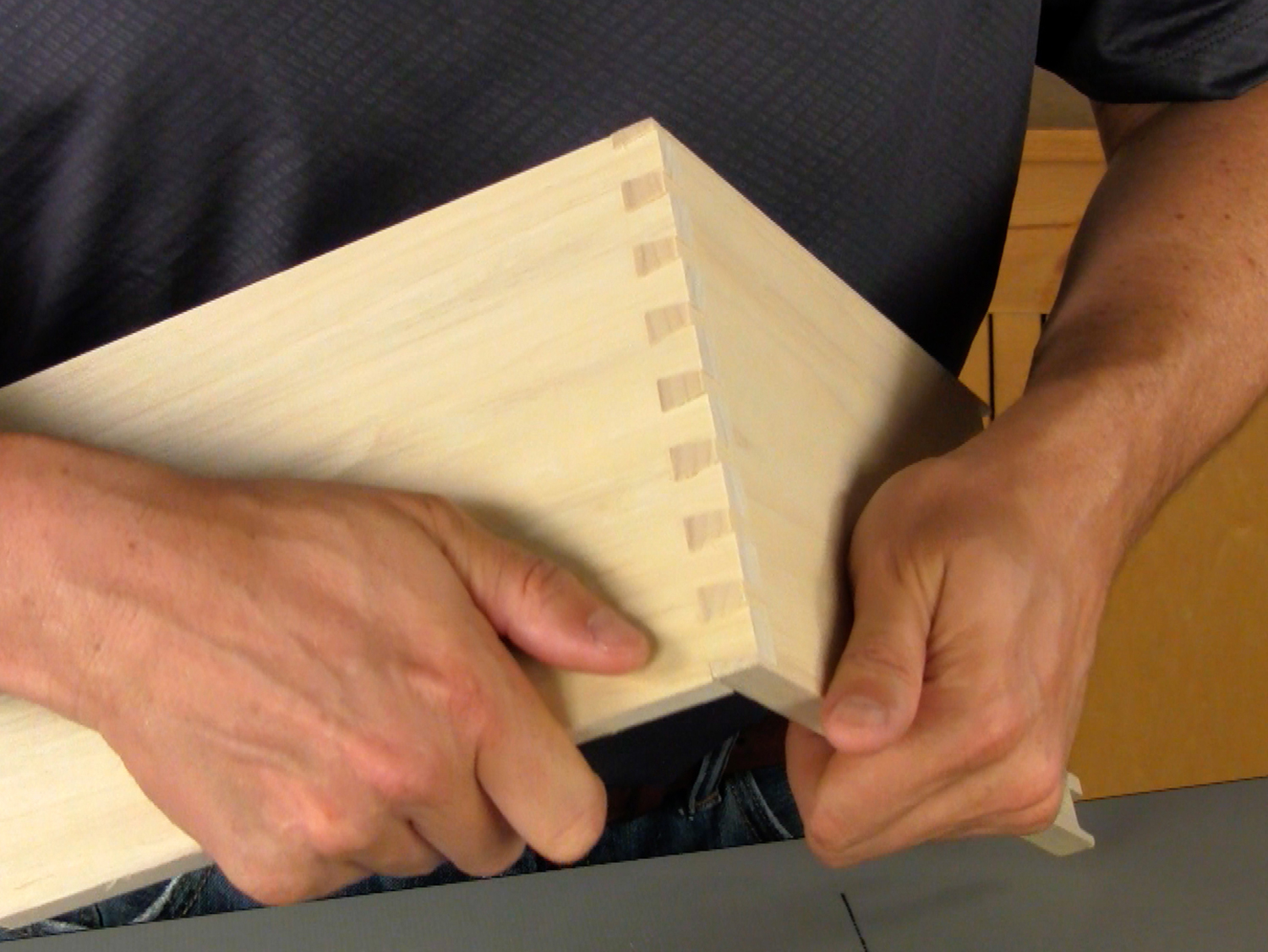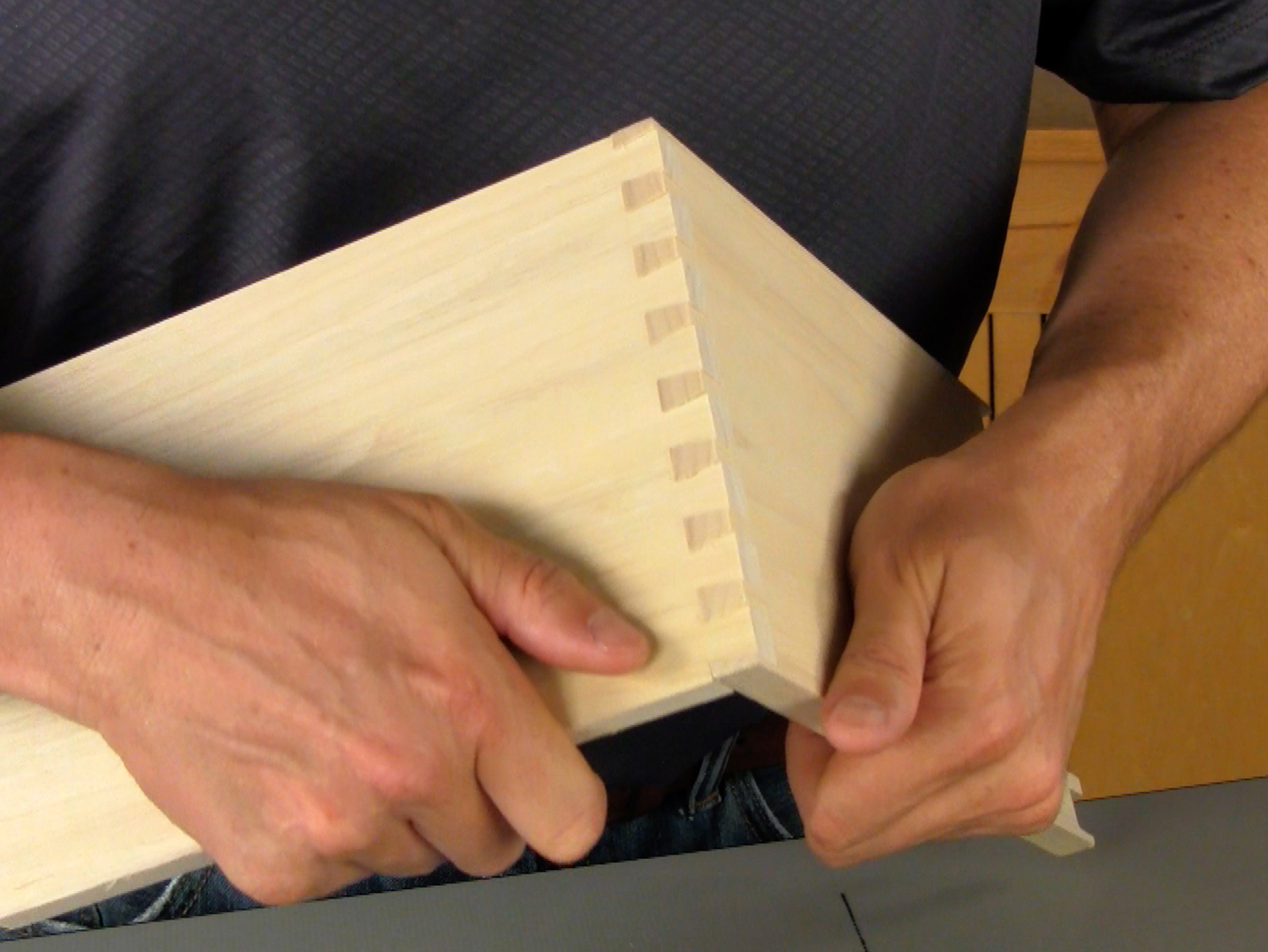 12
Joint tightness adjustment is made with the elliptical guide bushing (see 'A Perfect Fit' below).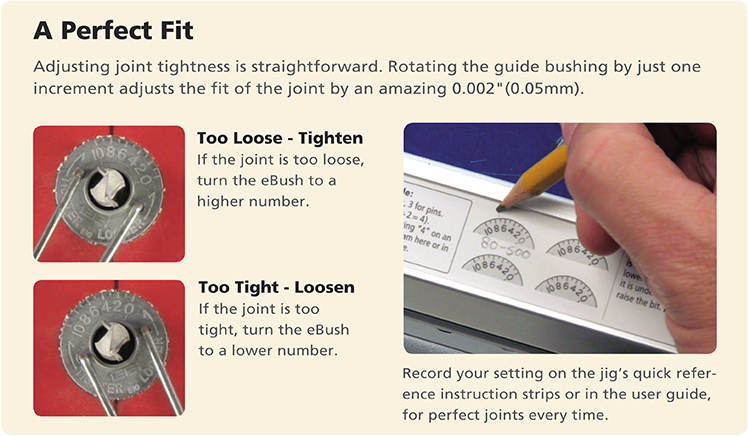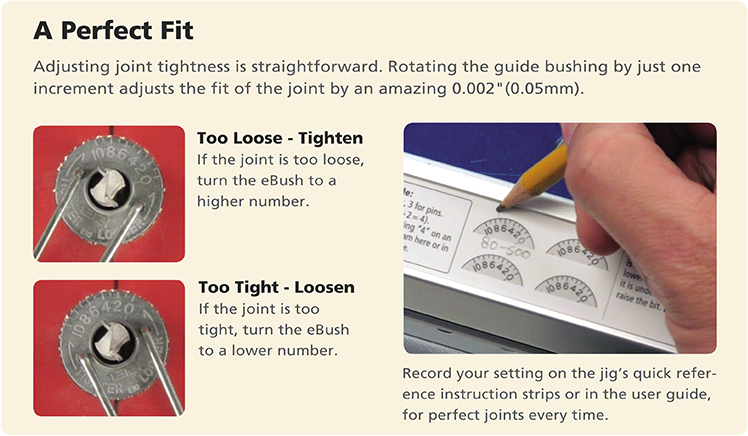 For more detailed instructions, see the User Guides and Bulletins on the Support page.