Leigh TD330 Through Dovetail Jig
Model TD330. Quick and simple to use. For workbench or router table use.
What's a Through Dovetail Joint?
A dovetail joint is made up of two boards with interlocking routed tails (like a dove's tail) and routed pins, fitted together to make up a corner joint. See parts of a through dovetail joint below.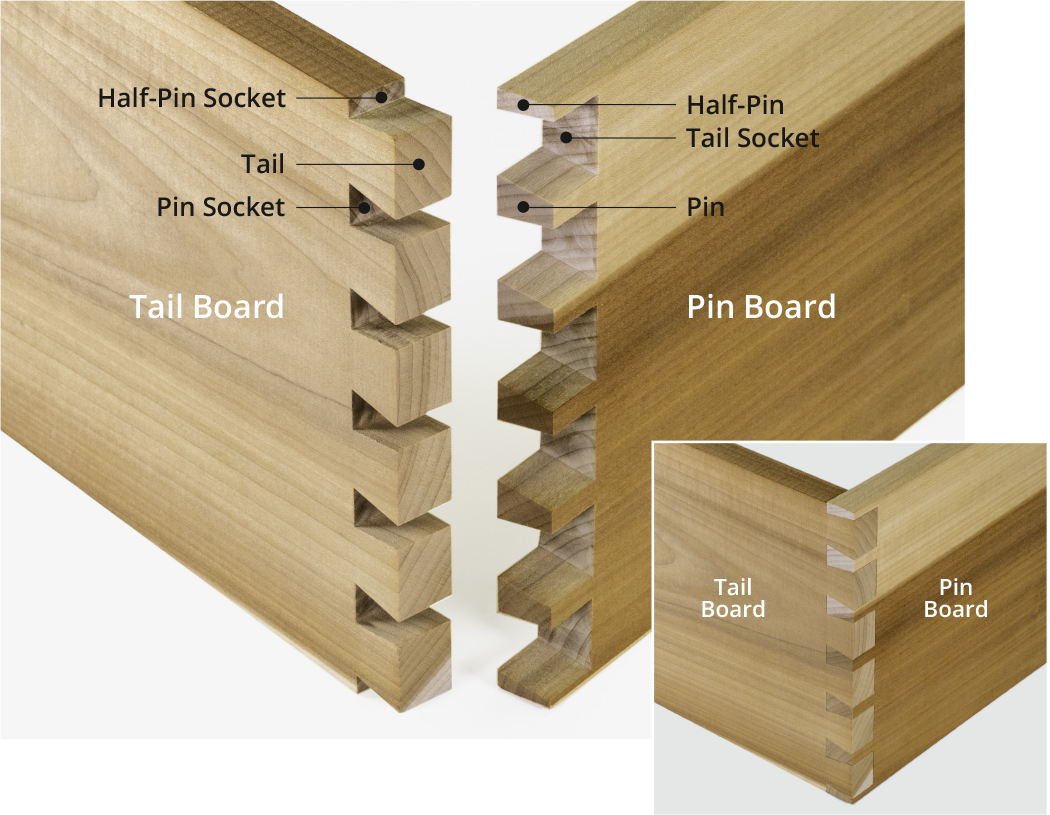 Create a wide range of joinery projects with the TD330
Make through dovetails in multiple sizes, and on boards of different thicknesses. Few other dovetail jigs as simple as the TD330 offer a way to rout through dovetail joints this well. Perfect for drawers, boxes and so much more.
Easy Step-by-Step Instructions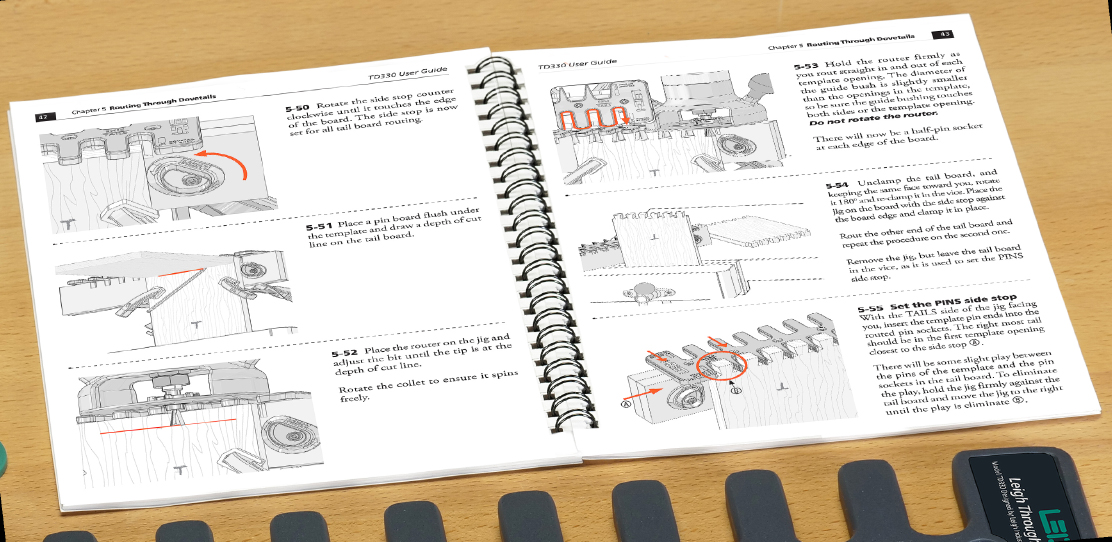 The TD330 is designed for use by woodworkers of all levels. All jig functions are detailed in the included fully illustrated user guide and the instructional video available online. Click on Support / Instructional videos and user guides / TD330.
Handheld Router
What Router Should I Use? The TD330 is shipped with two 1/2" shank router bits. Leigh recommends a midsize router, from 1-1/2 to 2-1/4 HP (9-13 amps) with a 1/2" collet. This size provides great power to weight ratio. Fixed base routers are ideal because they have a lower center of gravity with handles mounted to the router base rather than the motor, as with plunge routers. However, if you are proficient with the use of a plunge router, it works just as well. When buying a router, also consider ergonomics, switch location, a good plunge mechanism and easy, accurate adjustment of bit height.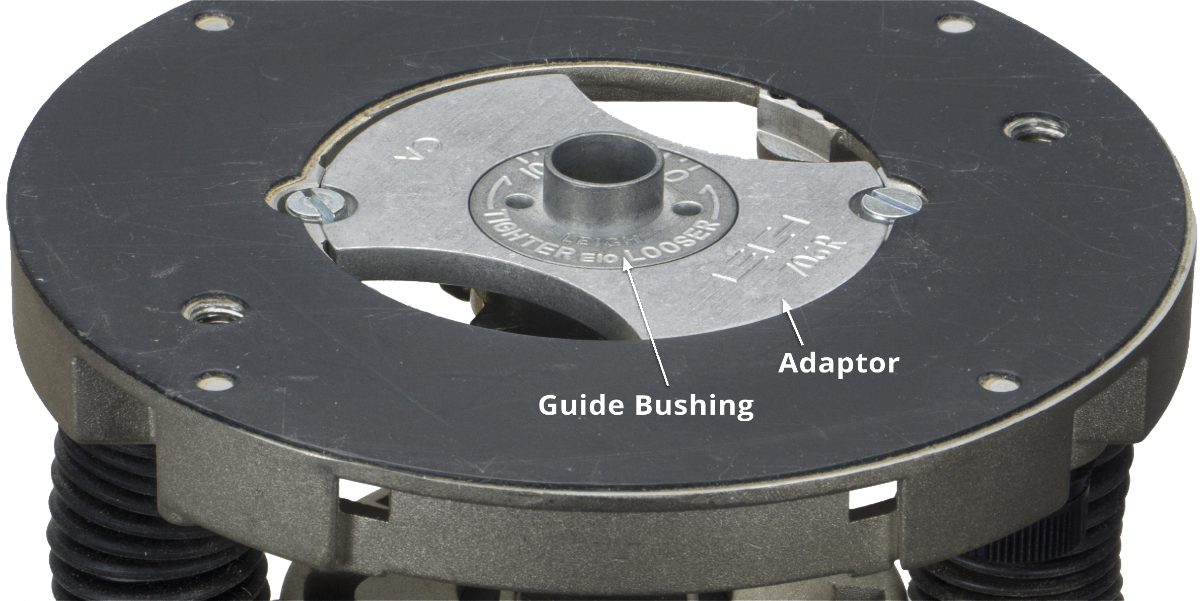 Adaptors for your Router The TD330 requires a router fitted with the Leigh e10 guide bushing. Leigh offers a range of guide bushing adaptors to fit most common routers. Learn more >

Router Table
Router tables are typically used with a bearing or fence, however, the Leigh TD330 is guided around a guide bushing mounted in the router table. Leigh eBush guide bushings are designed to the decades-old Porter Cable/Black & Decker industry standard. Therefore, you will need an insert ring to fit the included eBush to your router table or router plate. See specifications below.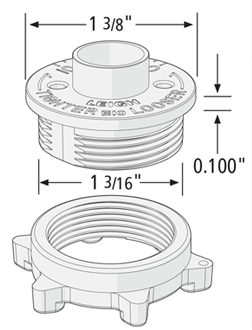 Leigh eBush and Nut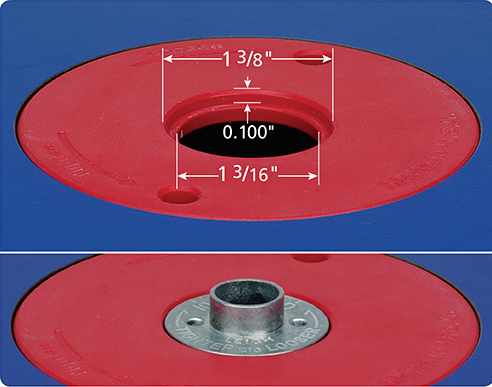 To fit the eBush to your router table insert plate, you need a 1-3/8" diameter counter bore insert ring. Check with your router table or router plate (router lift) manufacturer, as to what adaptation, if any, is required.