Box Joints (Finger Joints) with the F3 / F3M Template on the D4R Pro
Leigh's versatile 24" F3 / F3M Finger Joint Template is the most comprehensive and accurate jig of its kind. The F3 / F3M produces 11 sizes of square finger (box) joints from 3/32" to 1/2" (2.4mm to 12.7mm) and the F3 / F3M can also produce three sizes of square half-blind finger (box) joints. See how easy it is to rout this great alternative to dovetail joinery.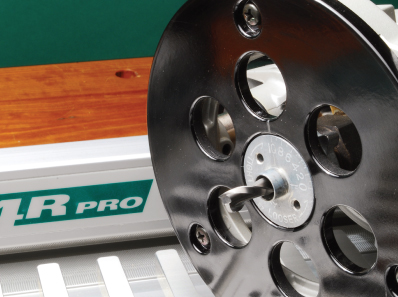 1
Use the included Leigh guide bushing and matching straight bit (not included) with your router for the joint size you've selected. The guide bushing steers the router along the template combs.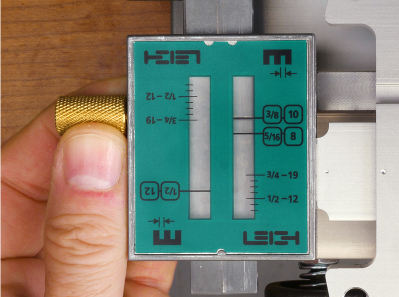 2
The active scale is the right side of the scale. The inactive scale is on the left side and is upside down. The joint icon indicates the joint being routed.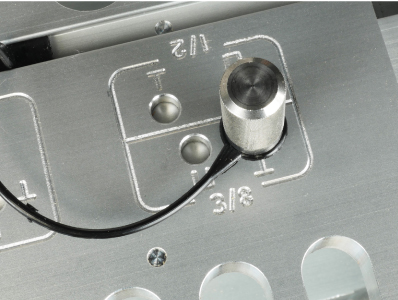 3
Generally with box joints, one board edge starts with a pin, the other with a socket. A template control pin positions the F3 / F3M Template for both. Here, the icon shows you're ready to rout a socket board.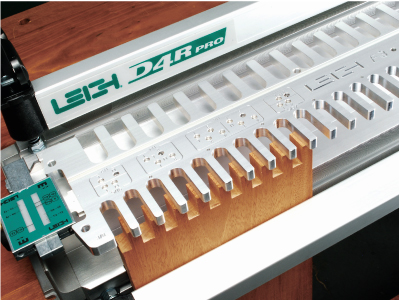 4
Rout around the template to form the sockets.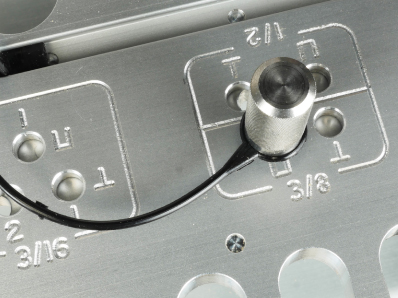 5
Remove the control pin, slide the template sideways to the next position, and insert the pin in the hole marked by the pin icon. You're ready to rout the pin board.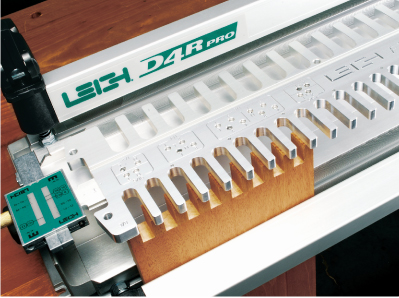 6
Rout around the template to form the pins in the mating board.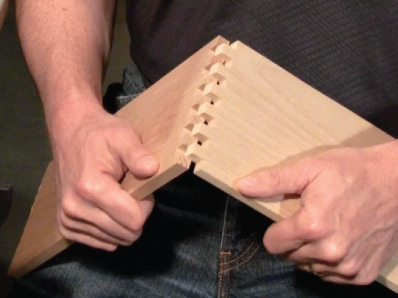 7
Fit the boards together to check the joint fit.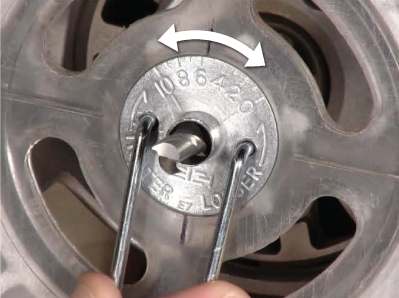 8
Perfect joint fit is easy with one of the three patented Leigh eBush guide bushings (see diagram below).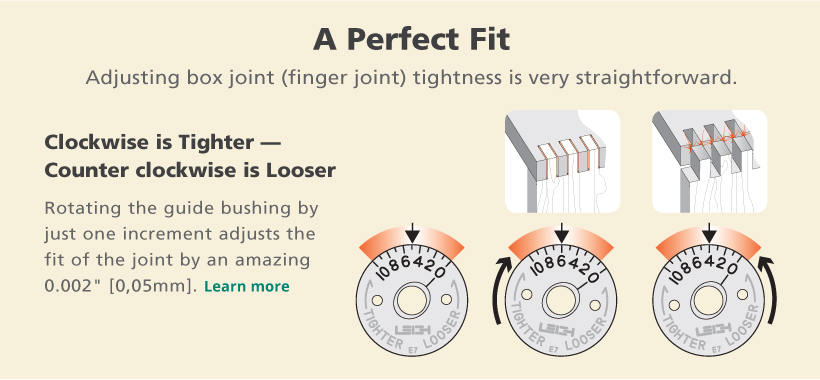 For more detailed instructions, see the User Guides and Bulletins on the Support page.