Precise, Easy Box (Finger) Joints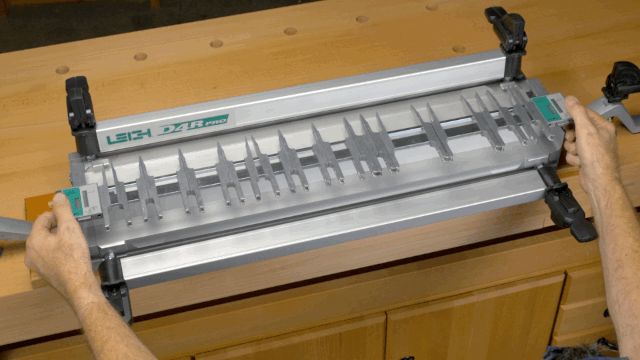 Remove the guide finger assembly and slide the F3 / F3M Template onto your jig in seconds.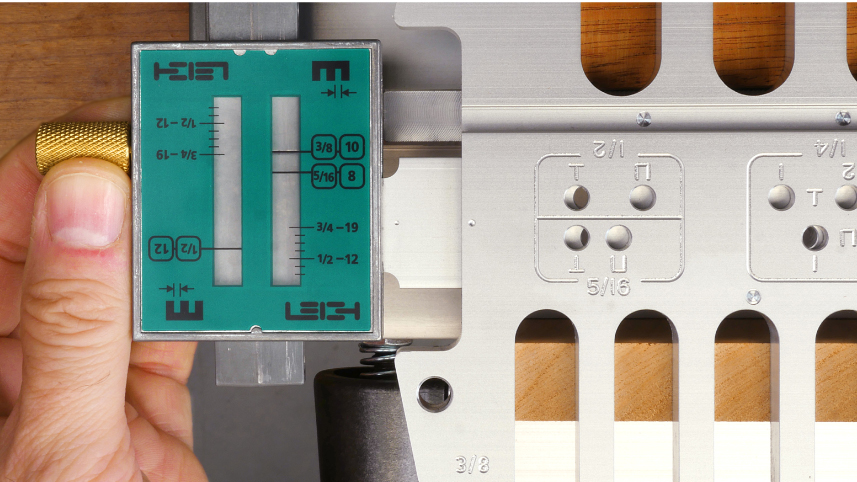 Move the template to align with the joint size being routed, in this case 3/8". Each scale has both inch and metric measure.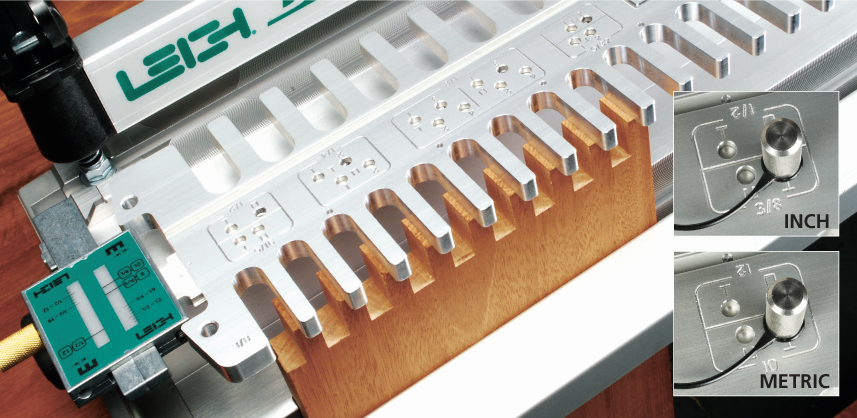 To set up for pins and sockets, the template is shifted left or right, and the control pin (see inset images) secures the template in place. The template is in the socket mode in the image above.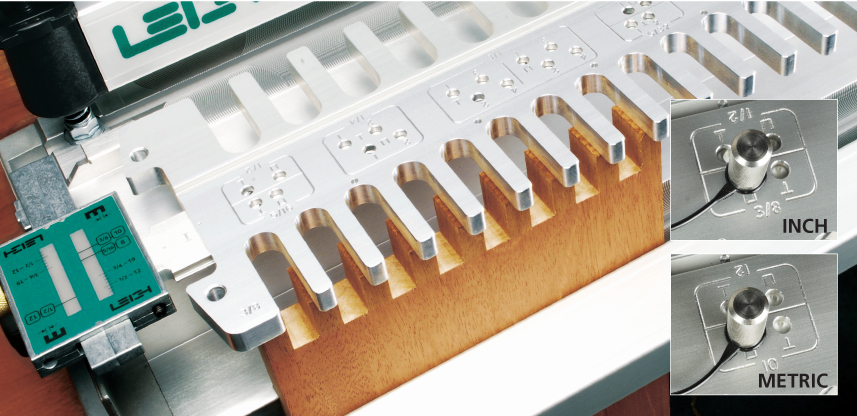 Here, the template is shifted to the pins mode while the board remains clamped in place.
Perfectly fitting joints are easy on the F3 / F3M using the patented "fit" technology, the Leigh eBush, included with your jig.
For a tighter or looser joint fit, simply rotate the unique elliptical guide bushing clockwise or counterclockwise.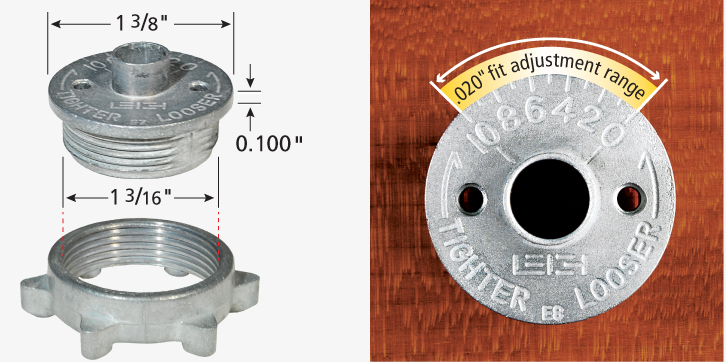 Joint fit is easily and precisely controlled using Leigh's patented eBush System. Rotating the barrel of the eBush left or right, between 0 and 10, increases or decreases its active diameter. Each increment on the face of the guidebush equals a 0.002" adjustment to joint fit. Using a setting between the marks adjusts joint fit by an incredible 0.001" of an inch!
Three eBushes, e7, e8 and e10 (one for each template comb size), are included with every F3 / F3M. All eBushes mount directly to many router bases. Some routers may require a Leigh template guide bushing adaptor. Learn more
Leigh offers individual router bits for the F3 in HSS and solid carbide, as well as two boxed bit sets. Learn more
Note: Leigh does not sell metric router bits.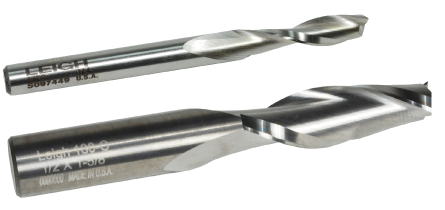 Technical Specifications
CAPACITIES
BOX JOINTS (FINGER JOINTS)
MIN
MAX

A

Pin Board Thickness
1/8" [3mm]
1-1/4" [32mm]

B

Socket Board Thickness
1/8" [3mm]
1-1/4" [32mm]

C

Board Width
29/32" [23mm]
23-21/32" [600mm]

D

Pin and Socket Sizes
9/32" to 1" [6 to 24mm]
JOINT SIZES & MAX. BOARD WIDTH
(INCHES)

JOINT SIZES & MAX. BOARD WIDTH
(METRIC)

F3 TEMPLATE SPECIFICATIONS
Length: 31-1/4" (79.3mm)
Width: 4-13/16" (122.24mm)
Height: 3/8" (9.5mm)
Weight: 3.31 lbs. (1.5 kg)
Package:
Carton size: 36" x 12" x 2.5"
(914mm x 305mm x 64mm)
Weight: 8.5 lbs. (3.9 kg)
IN THE BOX
Each F3 / F3M Template includes:
24" Template
e7 eBush (Leigh elliptical guide bushing)
e8 eBush (Leigh elliptical guide bushing)
e10 eBush (Leigh elliptical guide bushing)
Fully illustrated user guide
Pin wrench
Hex key