Box Joint Templates for Super Jigs
Turn your 18" or 24" Super Jig into a superb box joint jig!
Finger joints, also called box joints, add visually striking symmetrical design and amazing strength to any corner assembly.

All Leigh Super Jigs can produce 5/16" and 5/8" finger joints using the dovetail finger assembly that comes with the jig.

Now, with a Leigh Finger Joint template mounted on your 18" or 24" Super Jig, you can rout an additional six standard sizes of finger joints; 3/32", 3/16", 3/8" 1/8", 1/4" & 1/2". An additional two custom sizes, 3/4" and 1", are easily routed by following a procedure in the User Guide. That's 8 additional sizes. But it doesn't stop there. A Leigh Technical bulletin includes instructions to rout double and triple size joints, all with the same incredible accuracy.
Create Beautiful Joinery Projects
Rout the perfect sized joint to suit any woodworking project.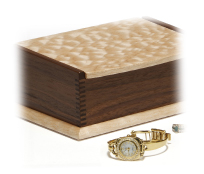 Through Box / Finger Joints
Quarter size: jewelry box 3/32", 1/8" (2mm)
Miniature pieces like jewelry boxes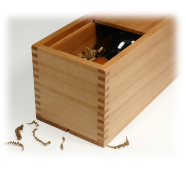 Through Box / Finger Joints
Half size: wine box 5/32", 3/16", 1/4" (4, 6mm)
Wine gift boxes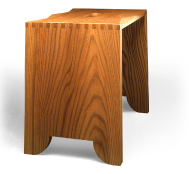 Through Box / Finger Joints
Full size: 5/16", 3/8", 1/2" (8 10, 12mm)
Stool, sturdy storage box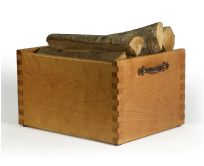 Through Box / Finger Joints
Double size: 5/8", 3/4", 1"(16, 20, 24mm)
storage box for heavy items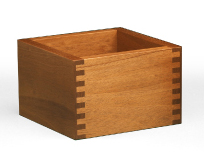 Half-Blind Box / Finger Joints
5/16, 3/8", 1/2"(8, 10, 12mm)
unique joinery application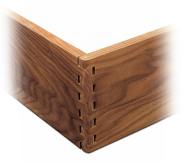 Hinges
1/8" up to 1-1/2" joints
box lids and cabinet hinges
With the template mounted on your jig, and board clamped in jig, simply guide your router around the template comb to rout the box (finger) joints. Then reposition the template, so the mating board can be routed. It's so easy!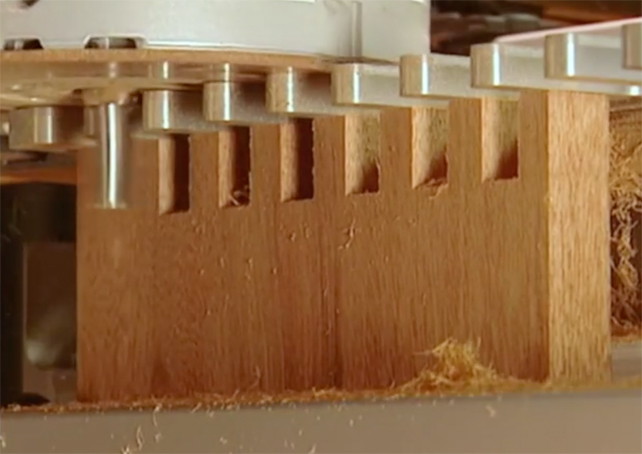 Easy Step-By-Step Instructions and Superior Customer Service
Leigh has made perfect joinery easy in every way, from thorough, step-by-step user guides and bulletins, to how-to videos. Leigh's customer service is second to none, with instant toll-free technical support.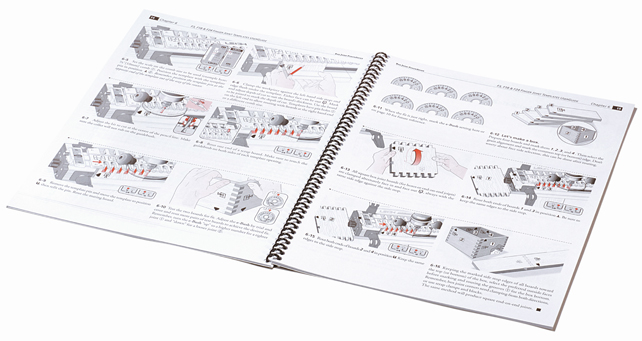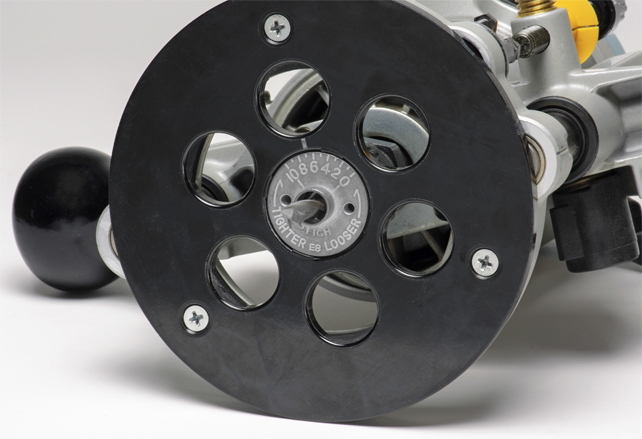 What Router Should I Use?
Leigh recommends a midsize router, from 1-1/2 to 2-1/4 HP (9-13 amps) with a 1/2" collet. This size provides great power to weight ratio. Fixed base routers are ideal because they have a lower center of gravity with handles mounted to the router base rather than the motor, as with plunge routers. However, if you are proficient with the use of a plunge router, it works just as well.

Guide Bushing Adaptors for your Router
All Leigh Dovetail & Box Joint Jigs need a router fitted with a Leigh guide bushing. Because the router industry isn't standardized, you may need an adaptor to fit the guide bushing to your router. Learn more >

Router Collets
The F18, F18M, F24 and F24M requires a router with a 1/2" collet, and smaller bits require the use of a collet reducer.
See video >