Box joints (finger joints) are known for their striking symmetry and strength.
Make boxes, drawers, step stools and more.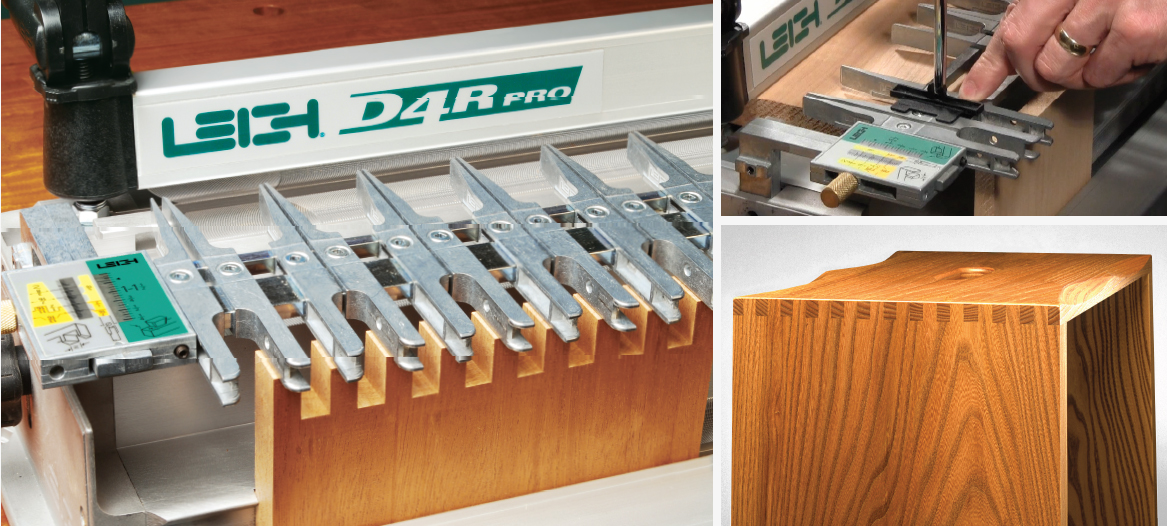 See How to Make Box Joints on these Leigh Dovetail & Box Joint Jigs
Additional Templates & Attachments for More Sizes of Box Joints
The Optional F3 Leigh Finger Joint Template:
Attaches to 24" D4R Pro
11 sizes of box joints from 3/32" to 1"
Half-blind box joints
Double and Triple joint sizes
Fits all 24" D4R Pro, D4R, D4, D3 and D1258/R Jigs.
The optional F18 or F24 Leigh Finger Joint Template:
Attaches to Super Jigs
6 joints sizes from 3/32" to 1/2"
2 additional sizes: 3/4" and 1"
Double and Triple joint sizes
Fits 18" or 24" Super Jigs