VRS Vacuum & Router Support
A must-have accessory for your Leigh Dovetail Jig
No jig modifications are required. Available in different lengths to fit the D4RPro, D-Series, D1600 and Super Jigs.

Without VRS

With VRS
Routers and dovetail jigs produce large amounts of dust and chips. With the innovative Leigh VRS Vacuum & Router Support, Leigh dovetail jig owners can enjoy dust-free routing. Vacuum positioning is automatic — the vacuum box simply follows the movement of the router.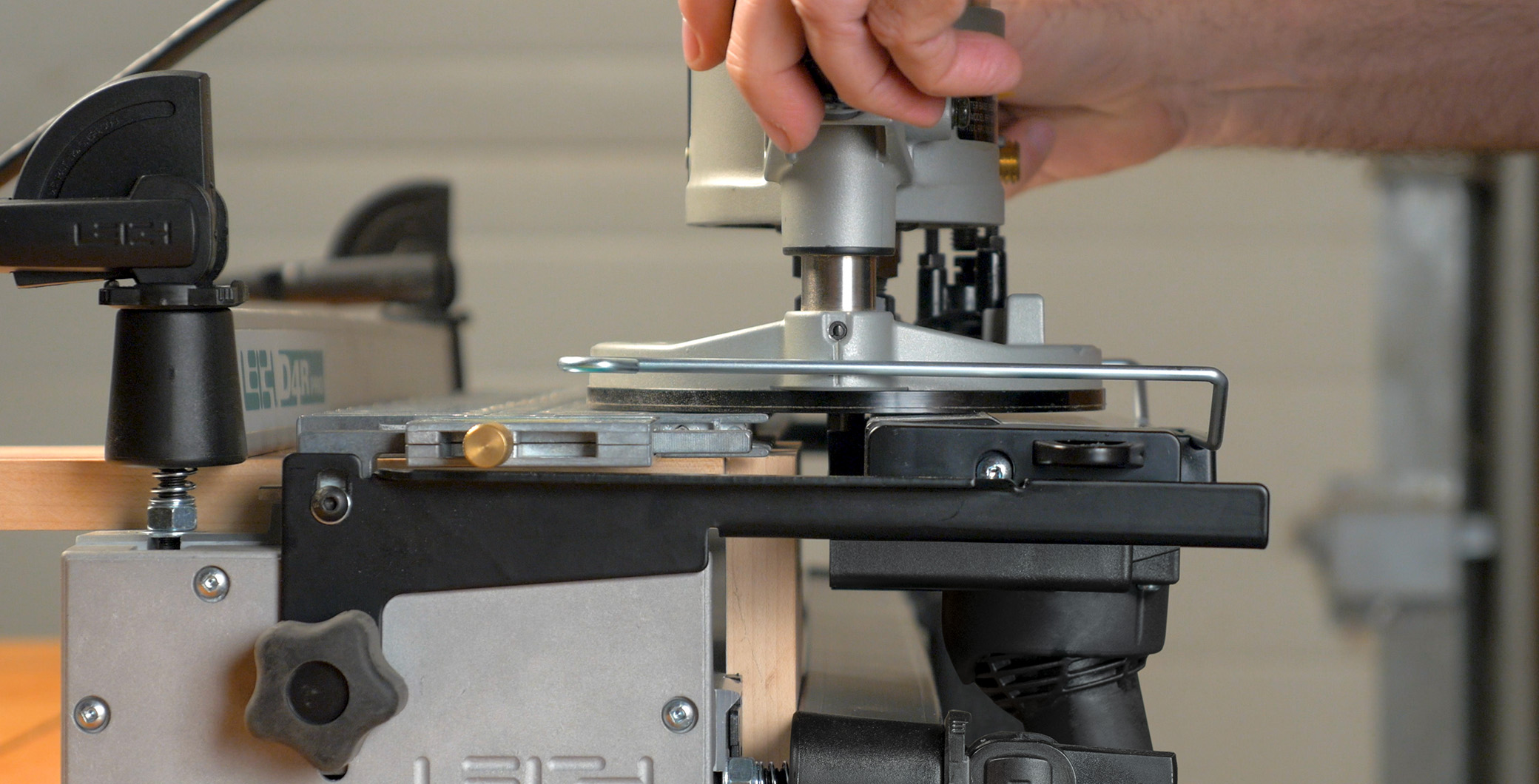 The router support ensures the router always sits flat and can be securely parked out of the way when clamping boards in the jig.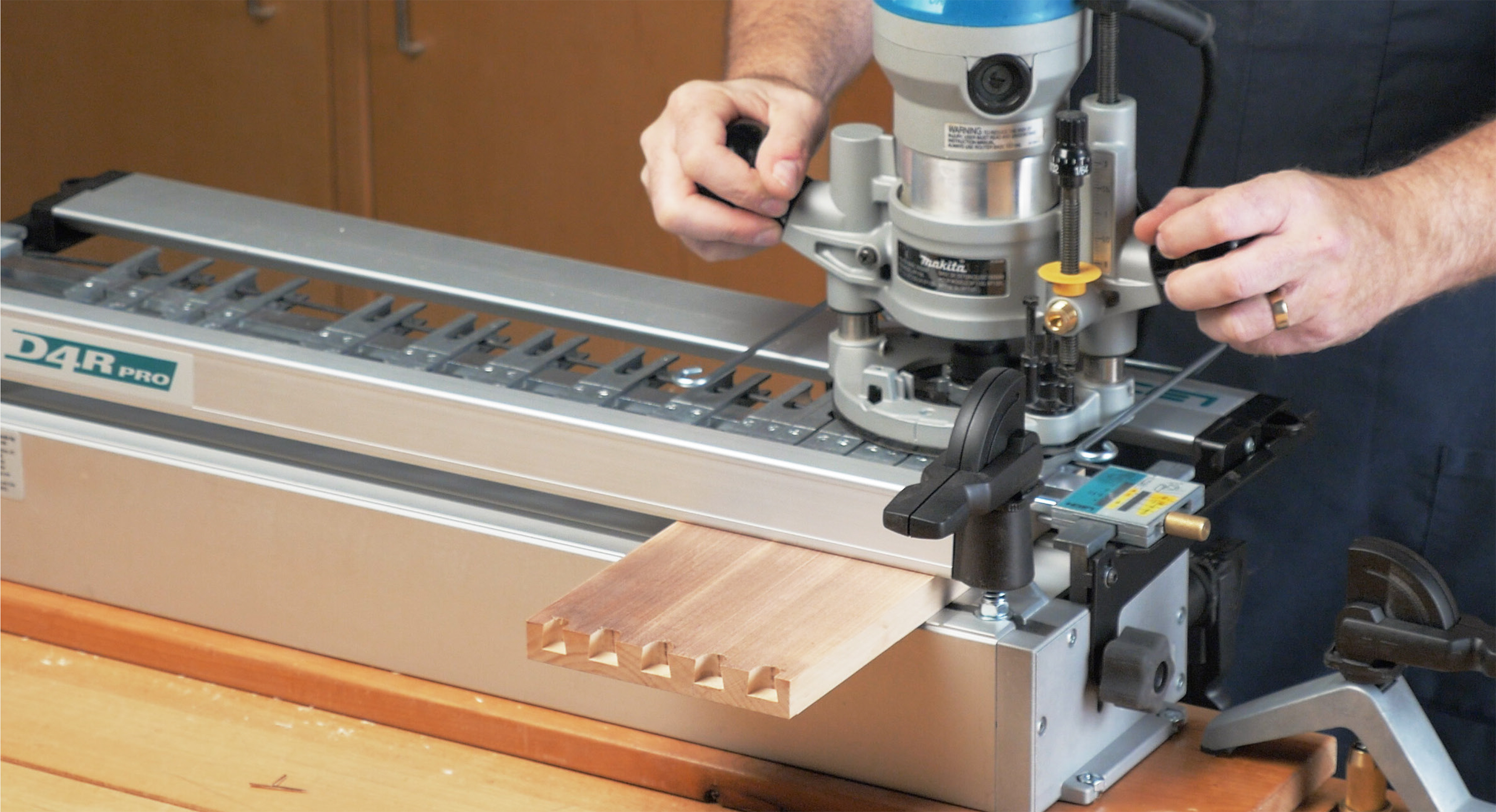 Using the VRS is effortless. Simply place it on the support brackets, set your router between the control arms and you're ready to rout dust free!