Mortise & Tenon Jig User Guides
IMPORTANT! A user guide is included with every Leigh jig and attachment. Order only if you require a replacement or update from a previous version.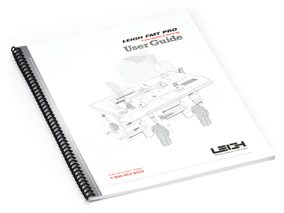 Most Leigh user guides are in a larger format now, with the same content, high quality images and detailed text, as the previous guides.
Each user guide is also available as a downloadable pdf. Click here.
| | | | |
| --- | --- | --- | --- |
| FMT Pro Frame Mortise & Tenon Jig User Guide | Item no. 6900 | $30.00 | $30.00 |
| Super FMT Frame Mortise & Tenon Jig User Guide | Item no. 9600 | $20.00 | $20.00 |