---

Buy a D4R Pro Dovetail Jig from your Dealer and get a $309 Accessory Kit for only $99!
Accessory Kit includes a VRS Vacuum & Router Support and a Bit Set. Some conditions apply. See Details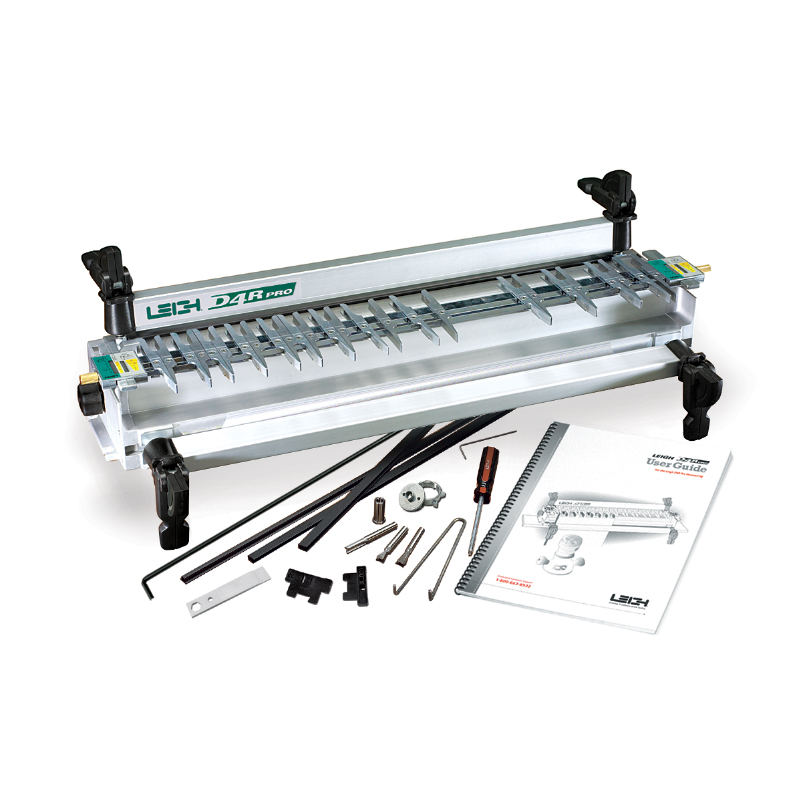 What's Included
The D4R Pro comes with:

Bridge piece material for half-blind joints

Stop rod and spacer for single pass half-blind dovetails

1/2" 8° dovetail bit
1/2" 14° dovetail bit
5/16" straight bit
1/2" to 8mm collet reducer

Spacer for box/finger joints




e7 guide bushing and pin wrench for joint fit adjustment
Important Info
D4R Pro requires a router with a half inch collet.