How-To Videos & Instruction
Through Dovetails on the D4R Pro
The dovetail joint has been around for thousands of years and remains a hallmark of quality craftsmanship today. Through dovetail joints interlock mechanically and provide incredible strength, making the joint ideal for box construction and casework. Modern dovetail jigs like Leigh's D4R Pro allow you to create a huge array of through dovetail joints for tiny jewelry boxes up to large blanket chests, all with variable pin and tail spacing for that elegant hand-cut look.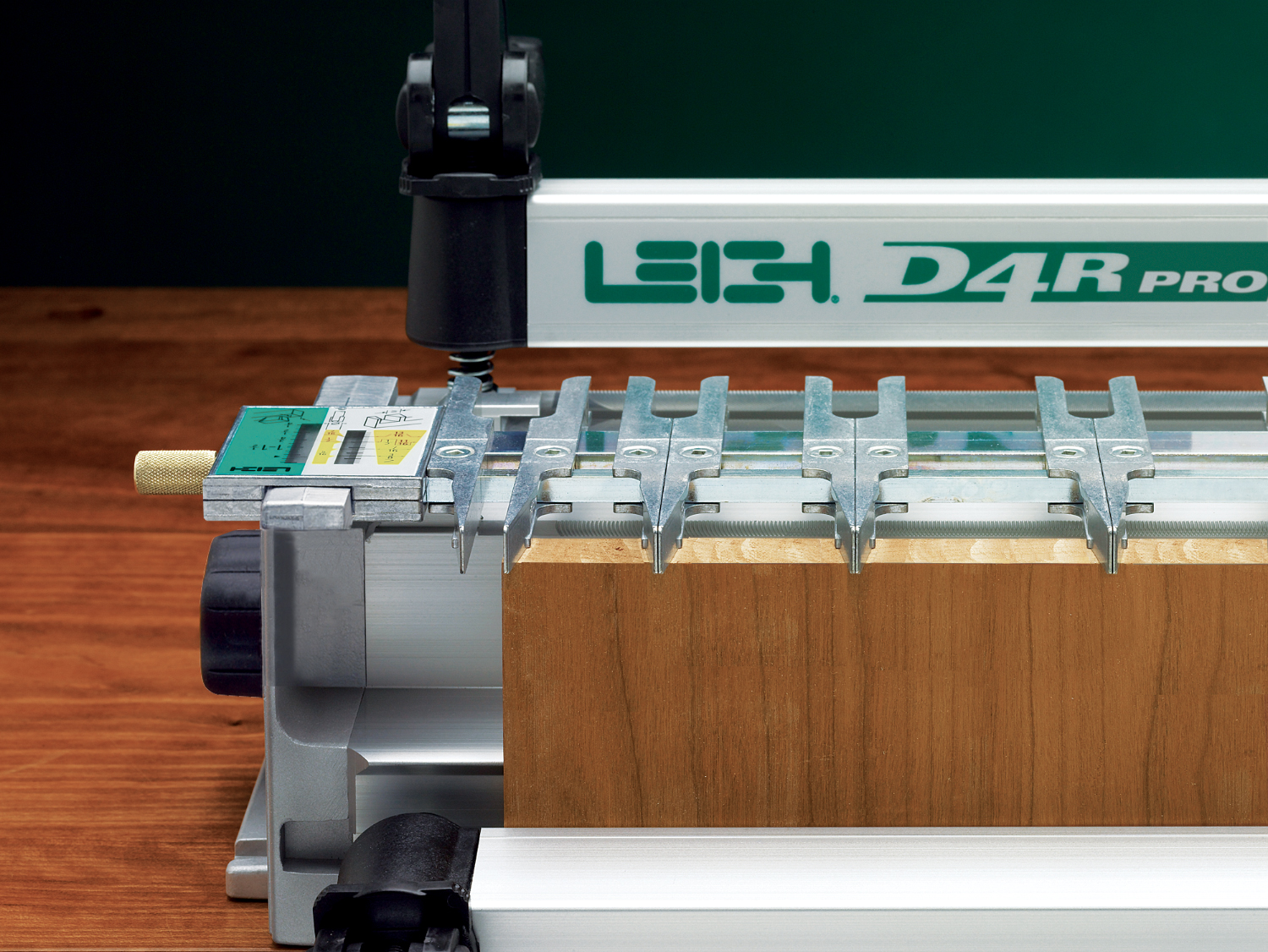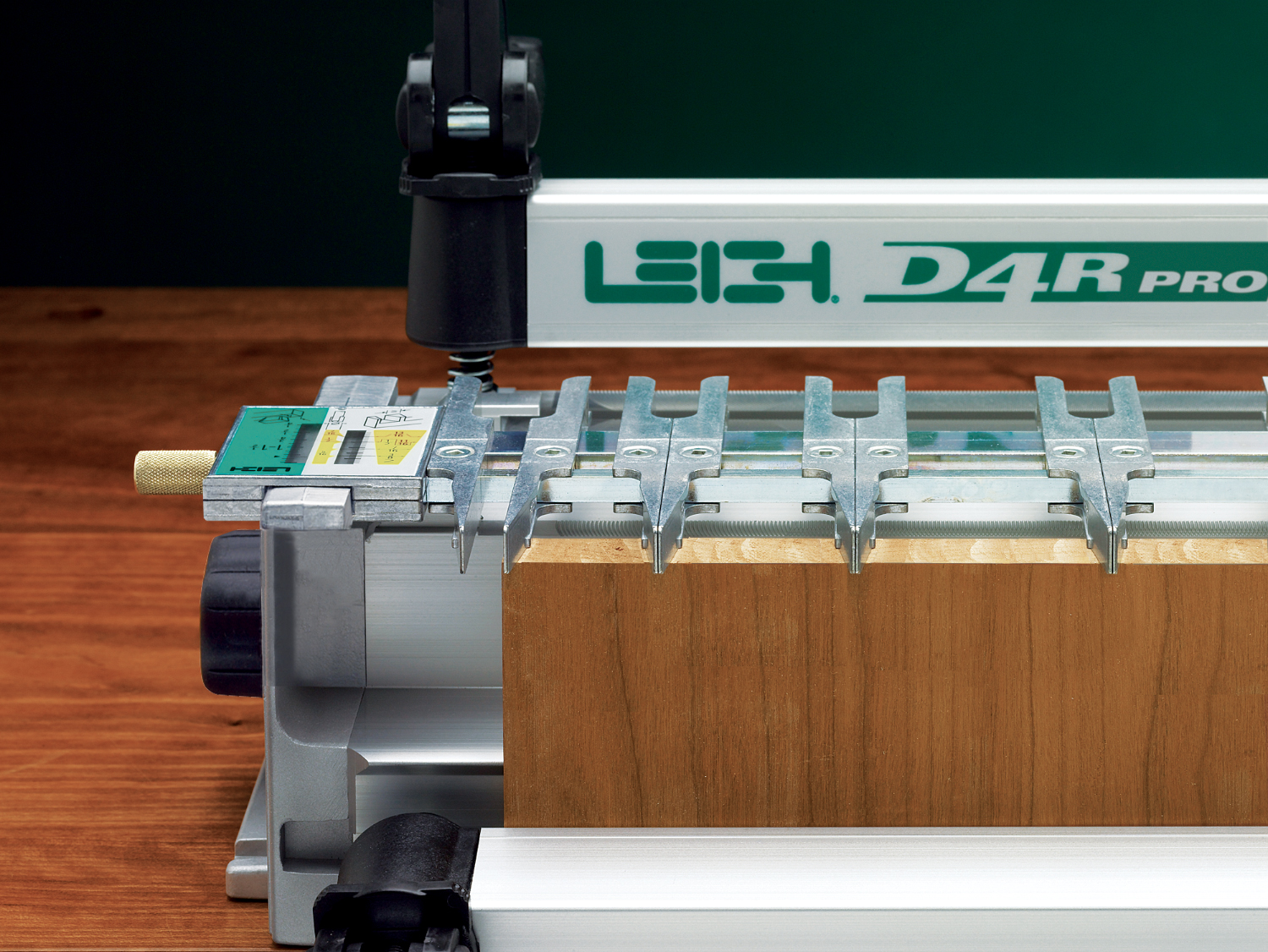 1
Arrange the guide fingers to suit the design of the project. Guide finger spacing is infinitely variable. With only one setup required, perfect tail and pin alignment is guaranteed.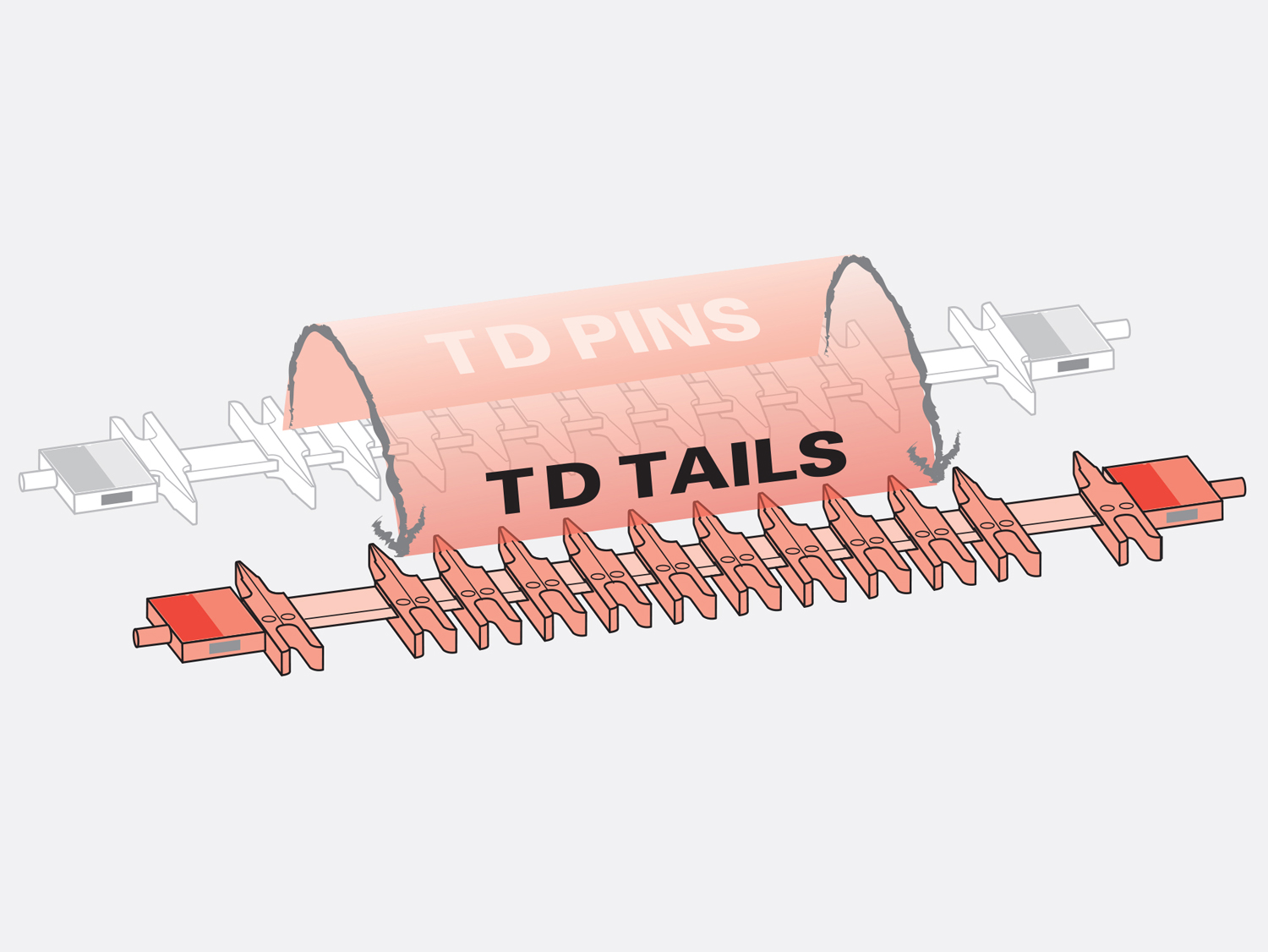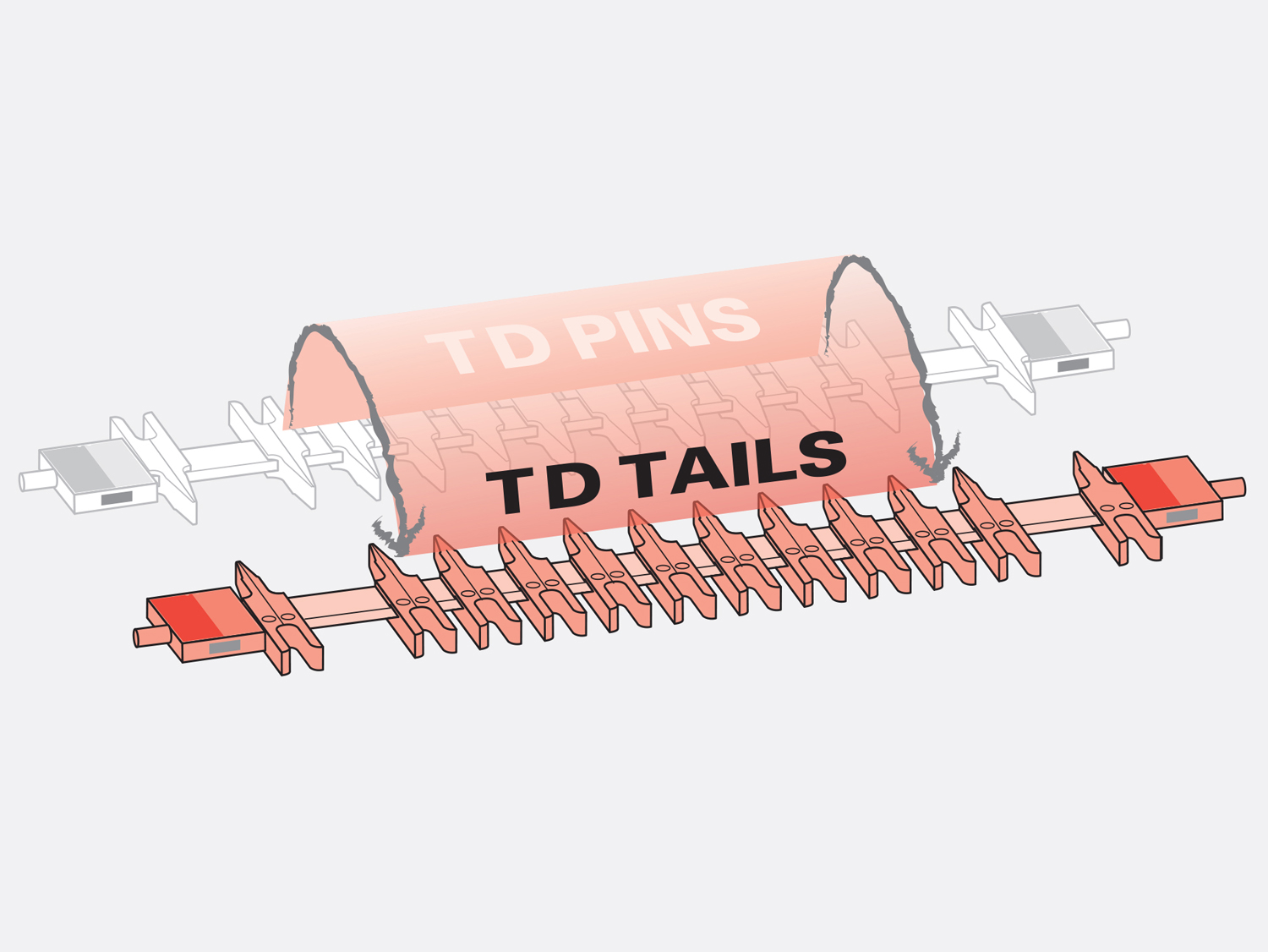 2
Flip the finger assembly over to access the through dovetail "tail" mode.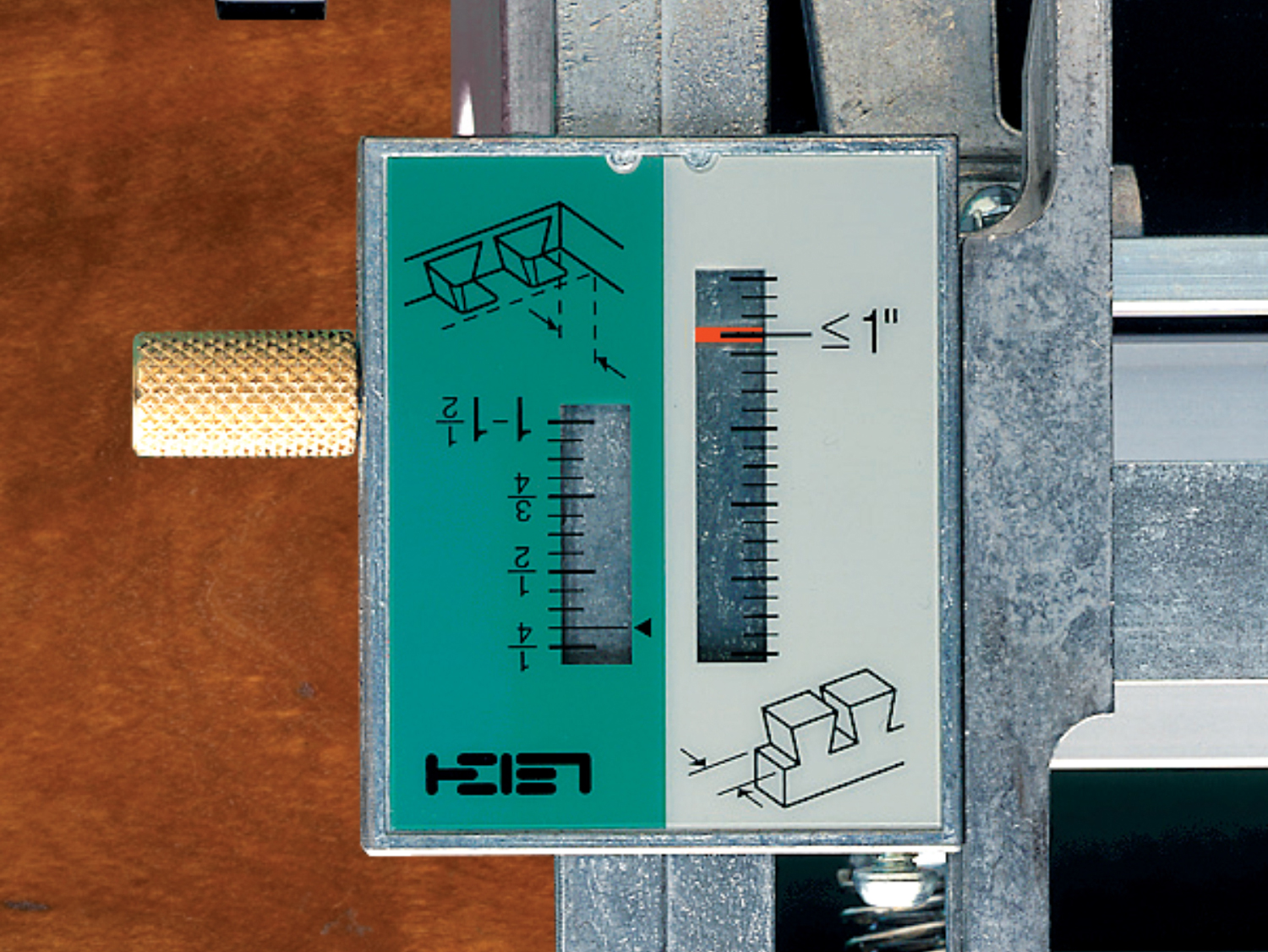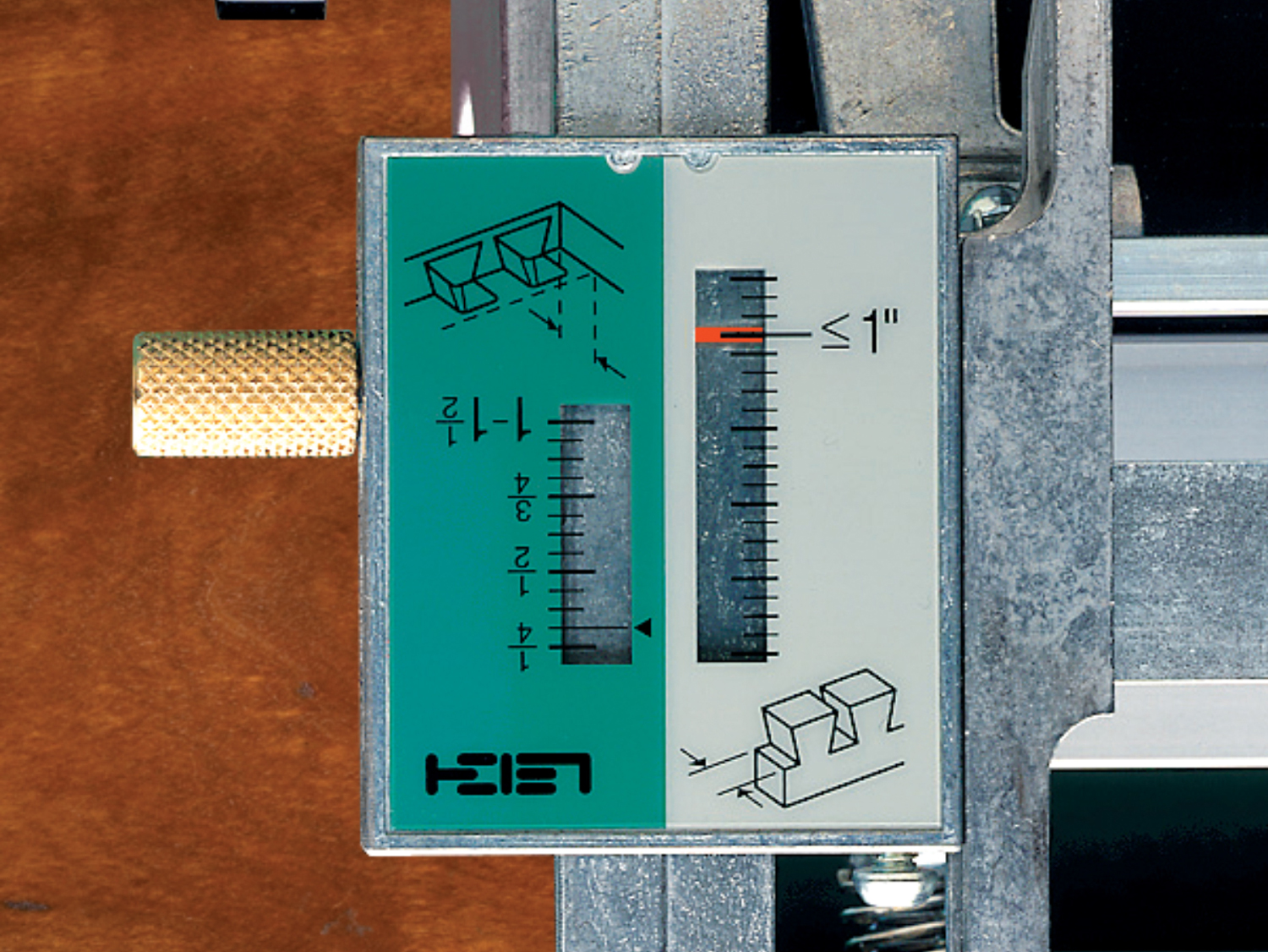 3
There is just one setting for all board thickness. The readable area of the scale is always to the right, and colour coded grey for through dovetails and green for half-blind dovetails. An icon identifies the joint type.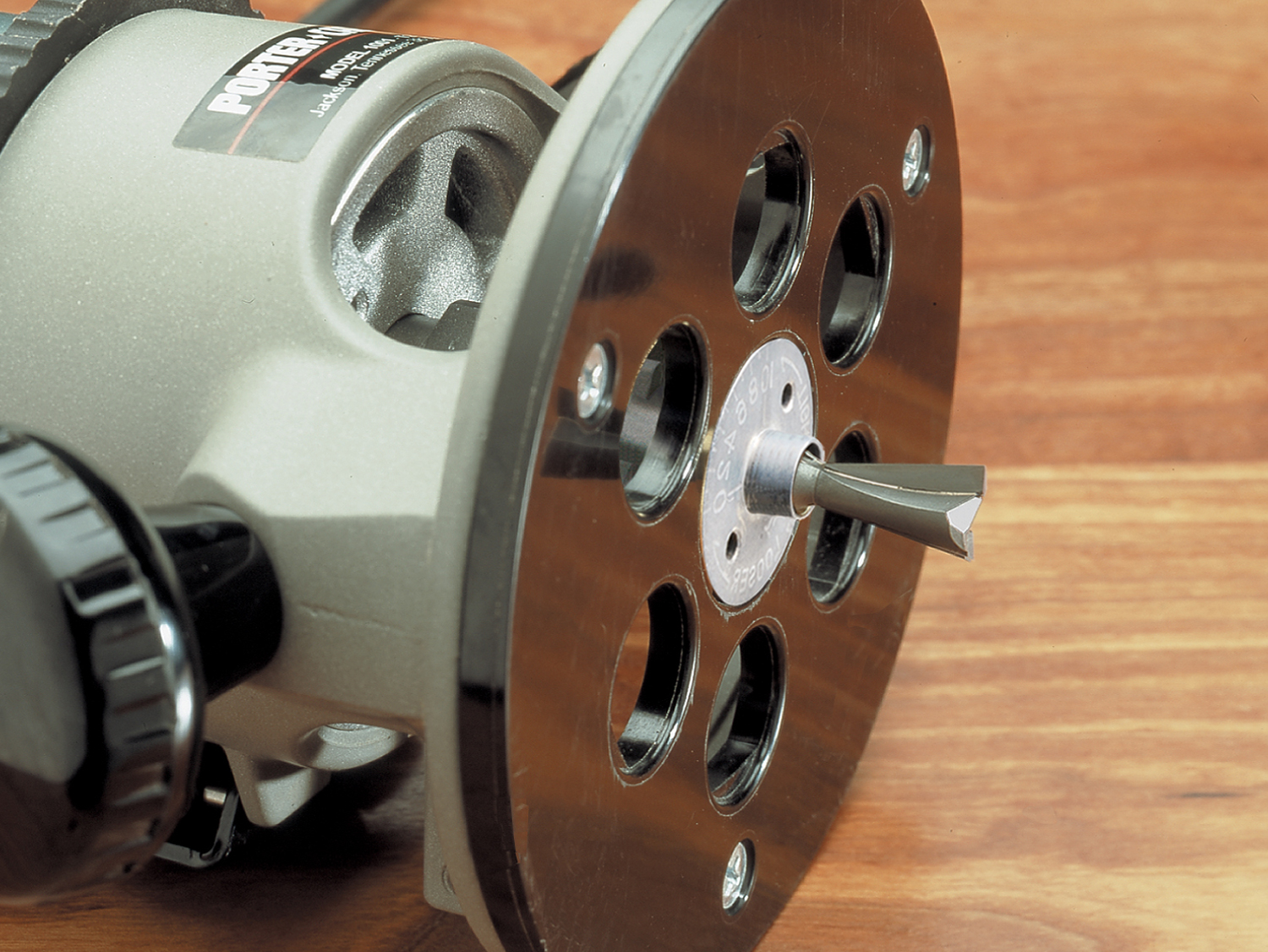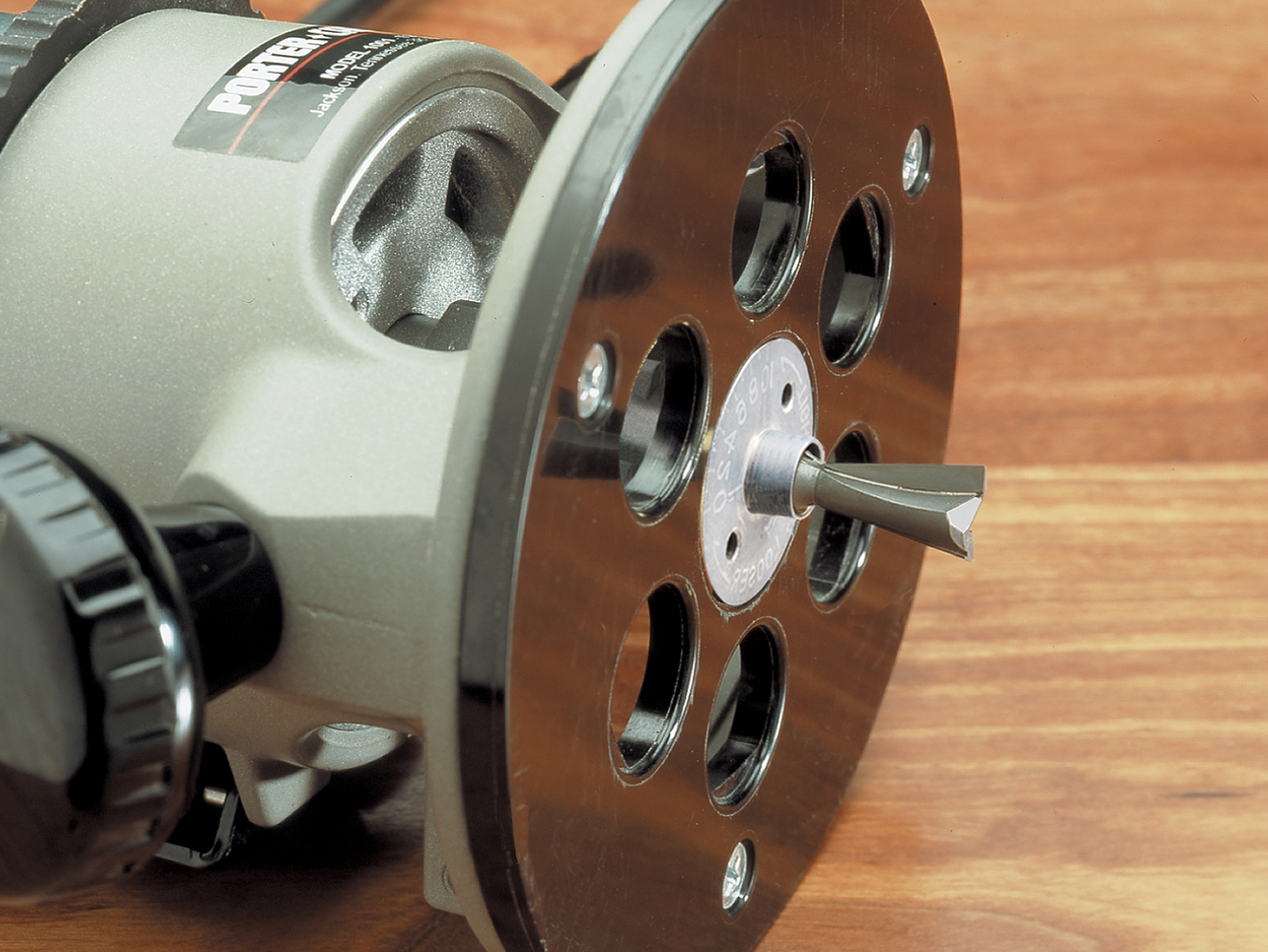 4
Use your router with the supplied Leigh e7 guide bushing and 1/2" 8° dovetail bit. The guide bushing steers the router along the guide fingers.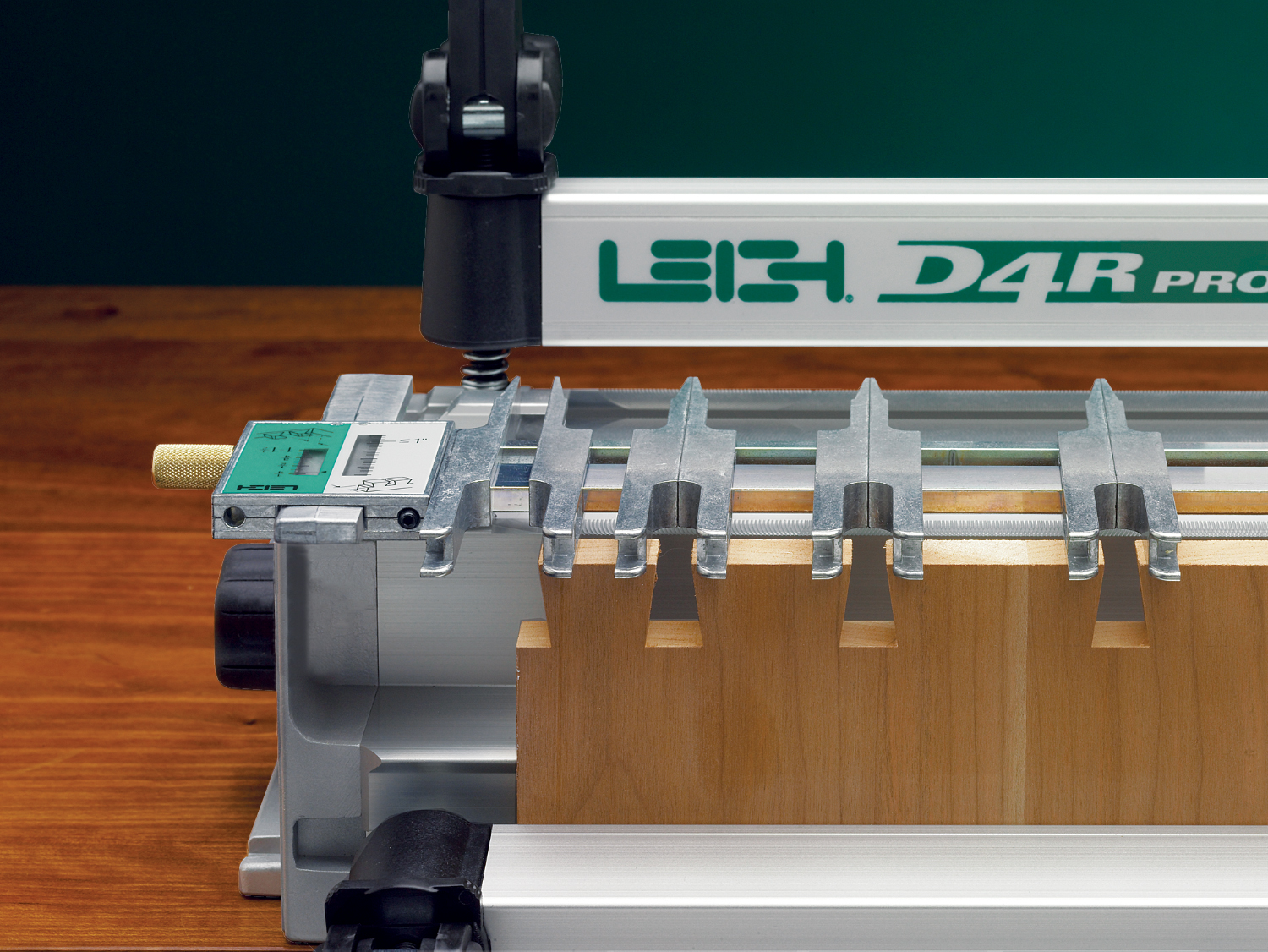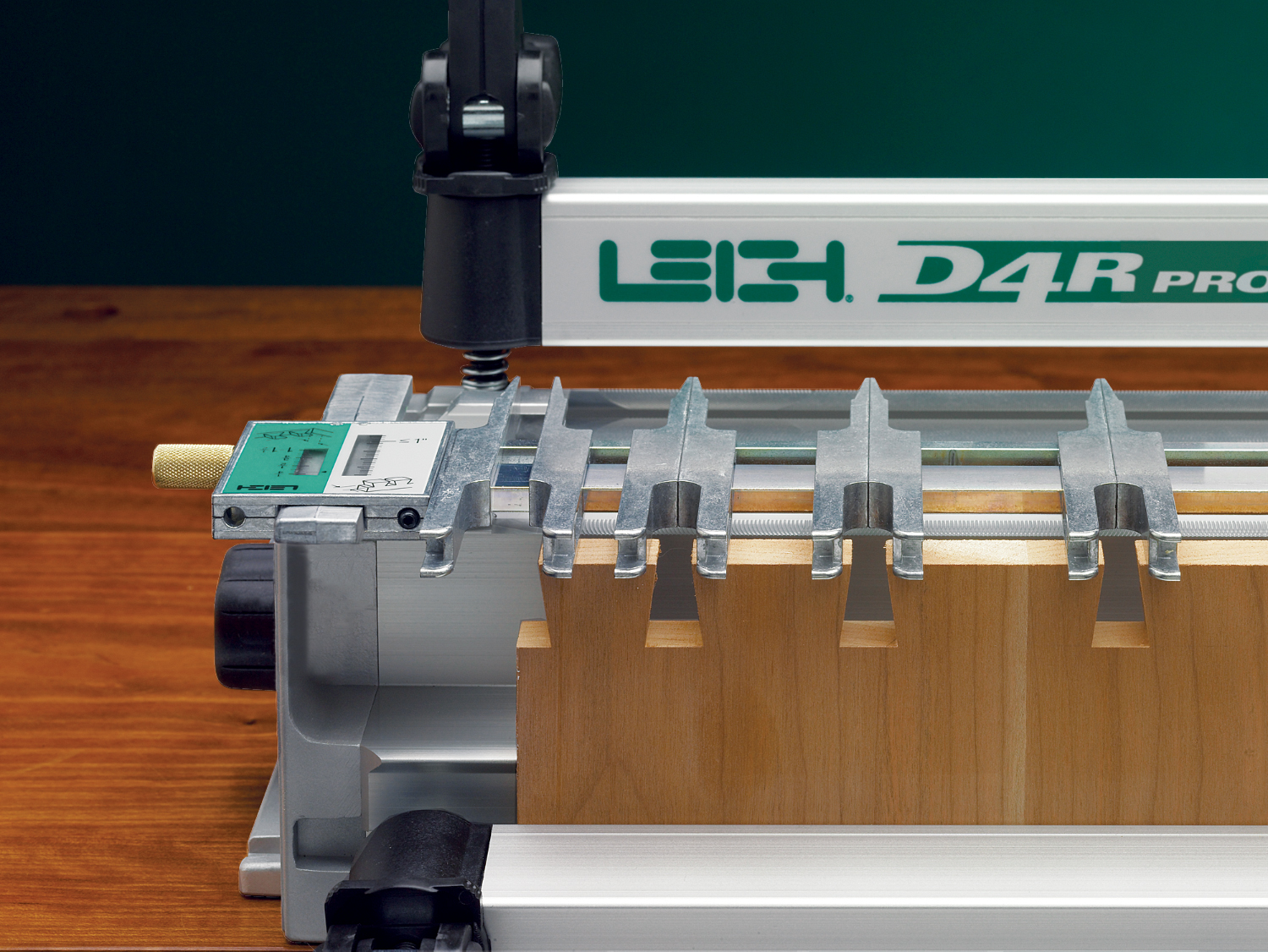 5
With the tail board clamped in position, rout the tails.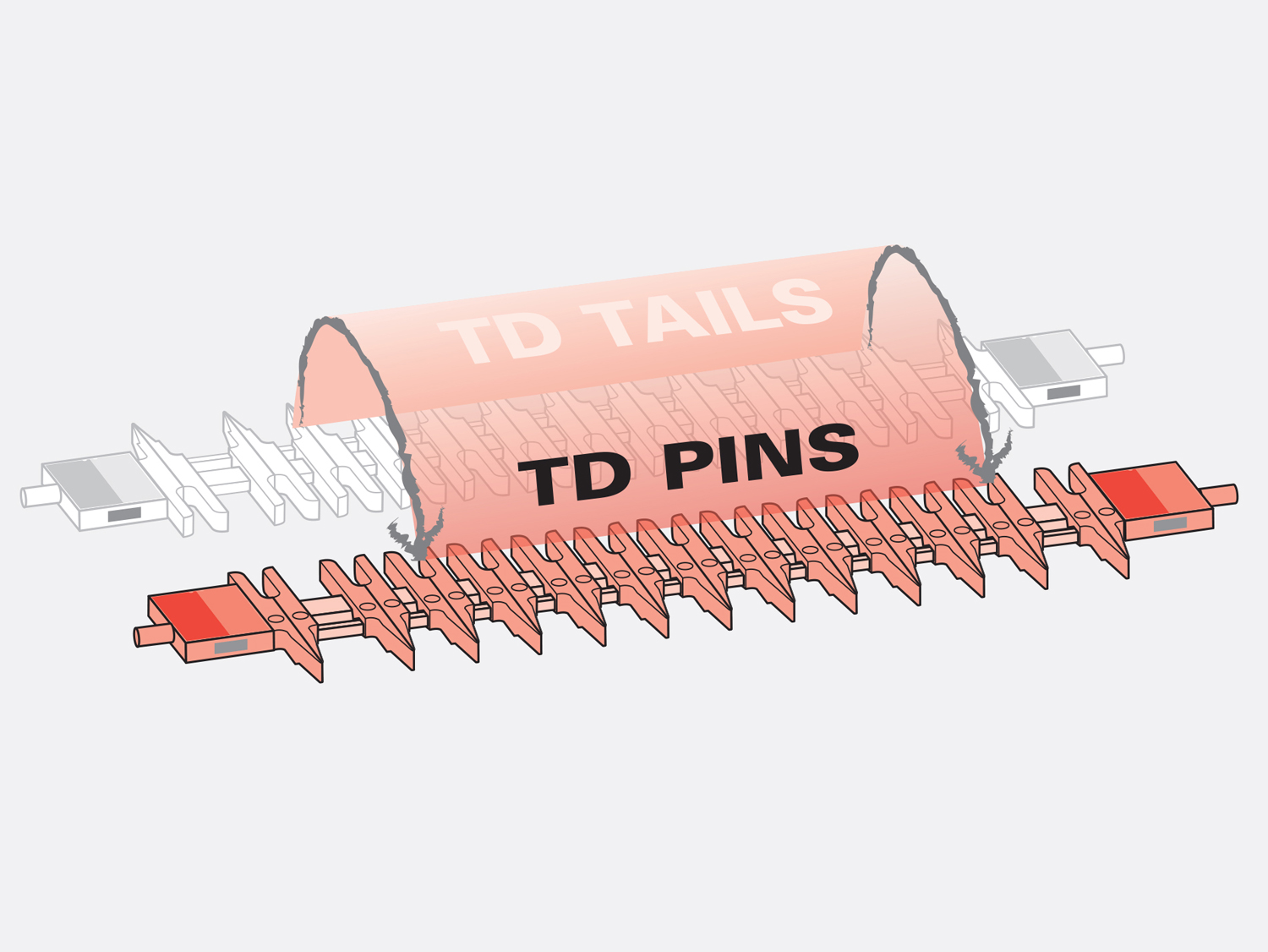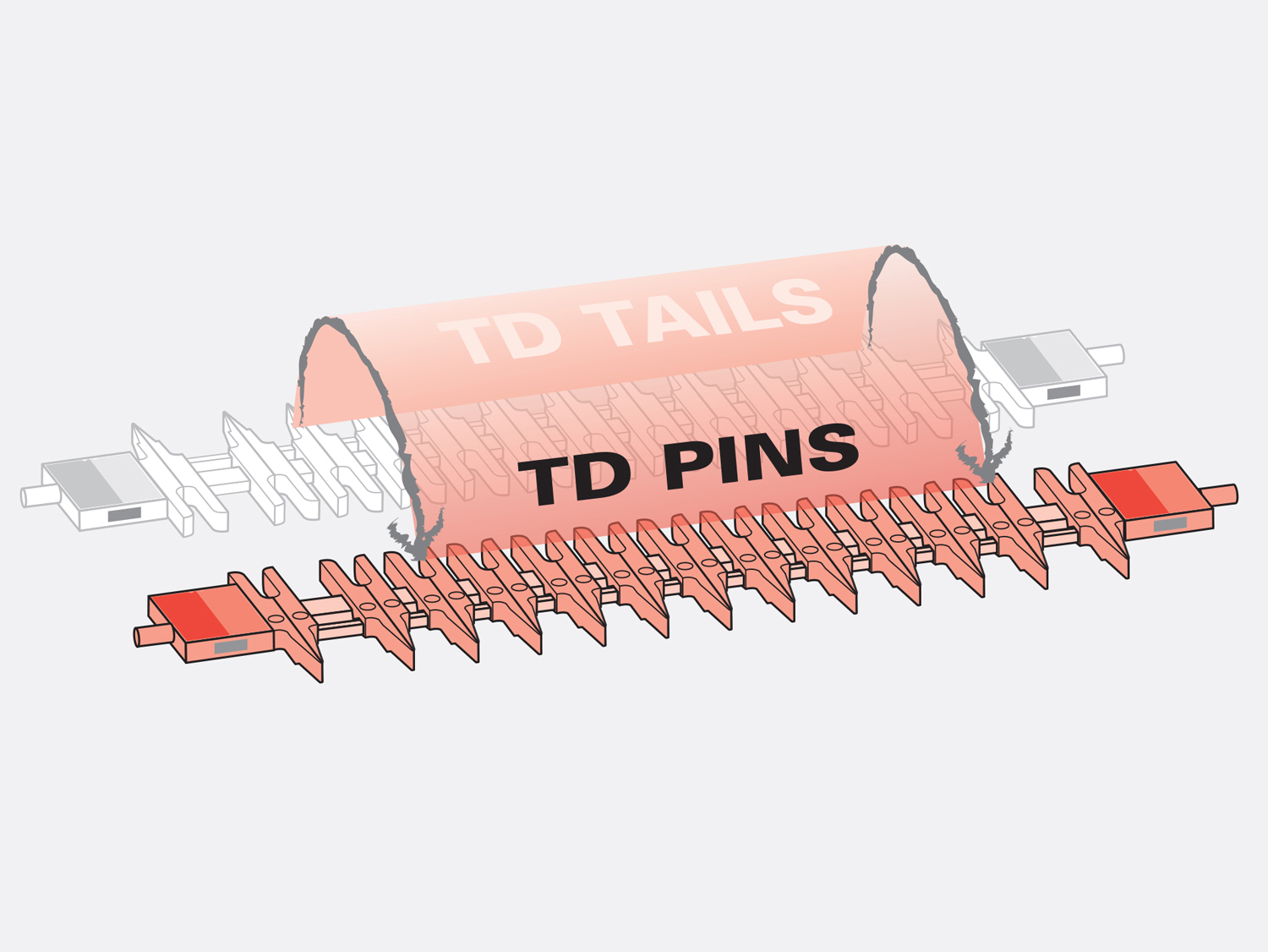 6
Flip the finger assembly over to access the dovetail "pin" mode.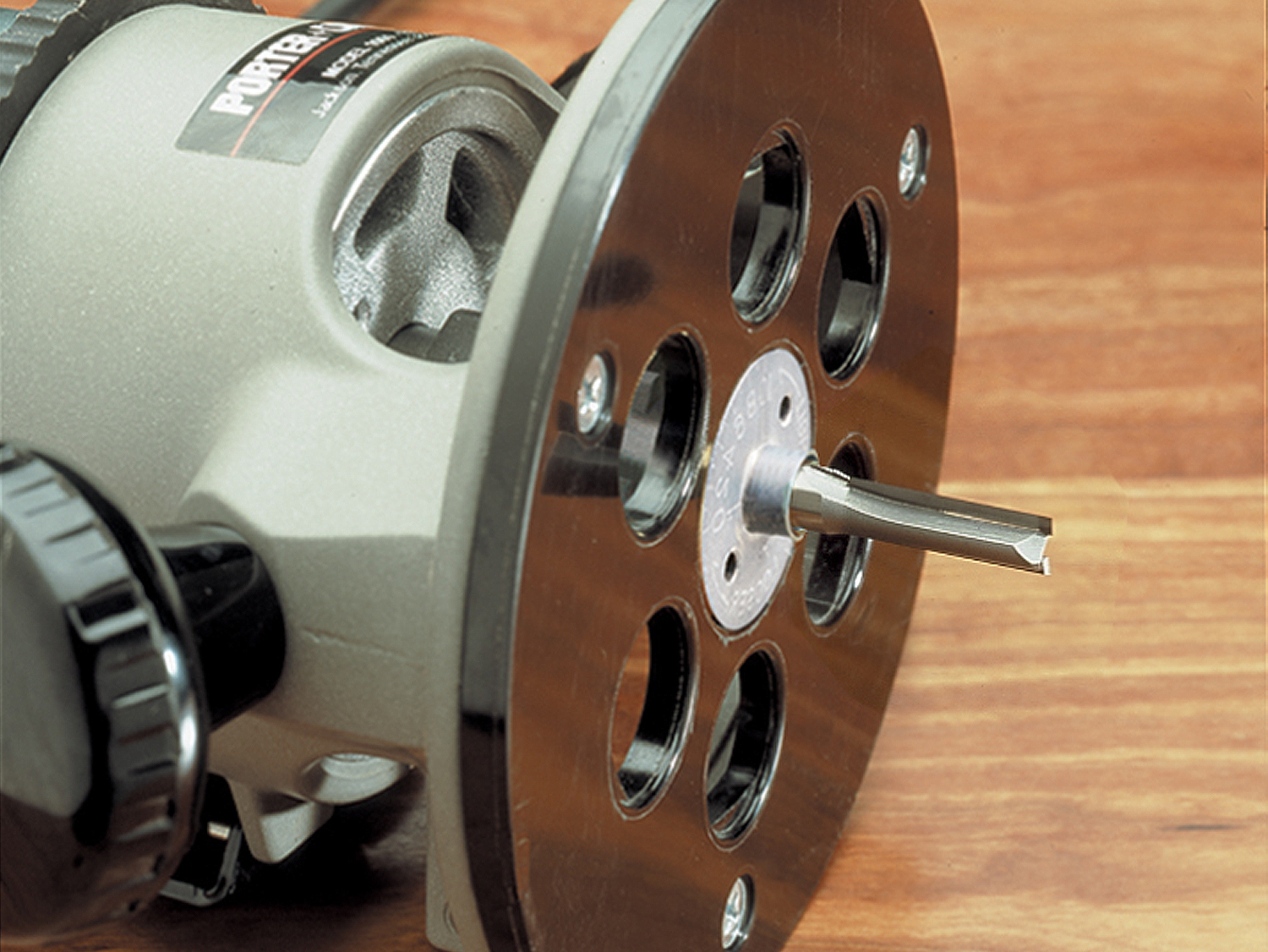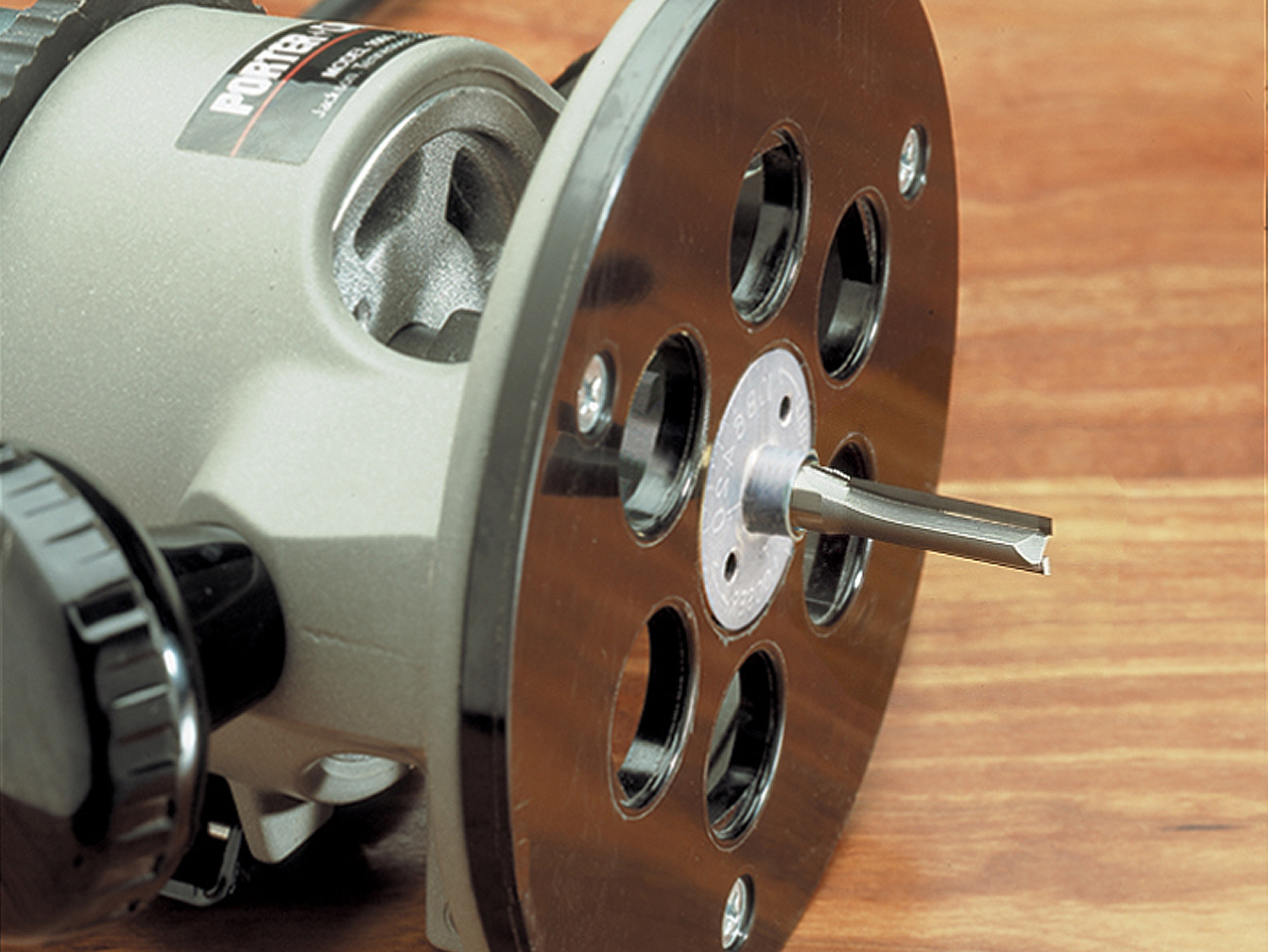 7
Install the supplied straight bit in your router.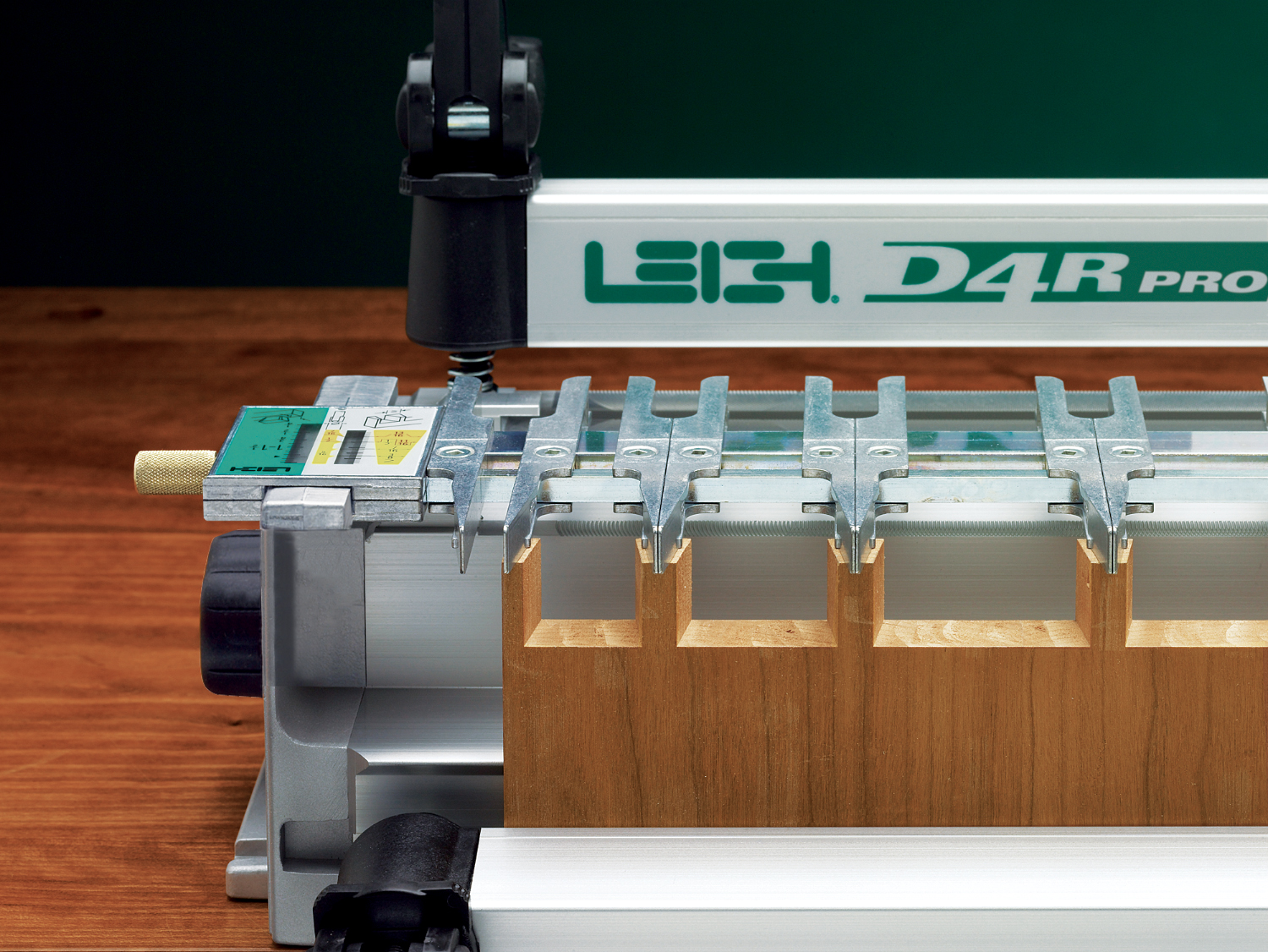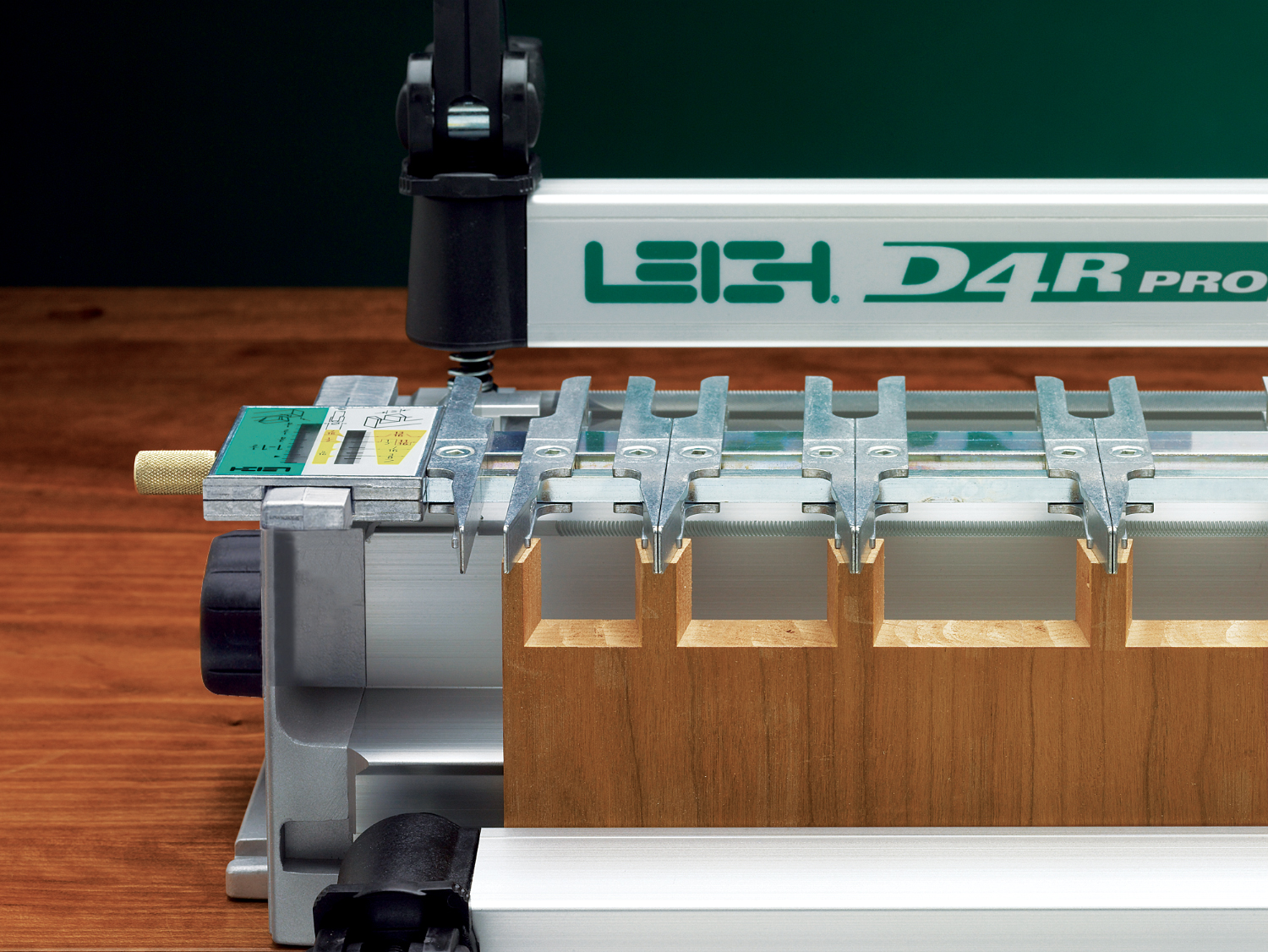 8
With the pin board clamped in position, rout the pins.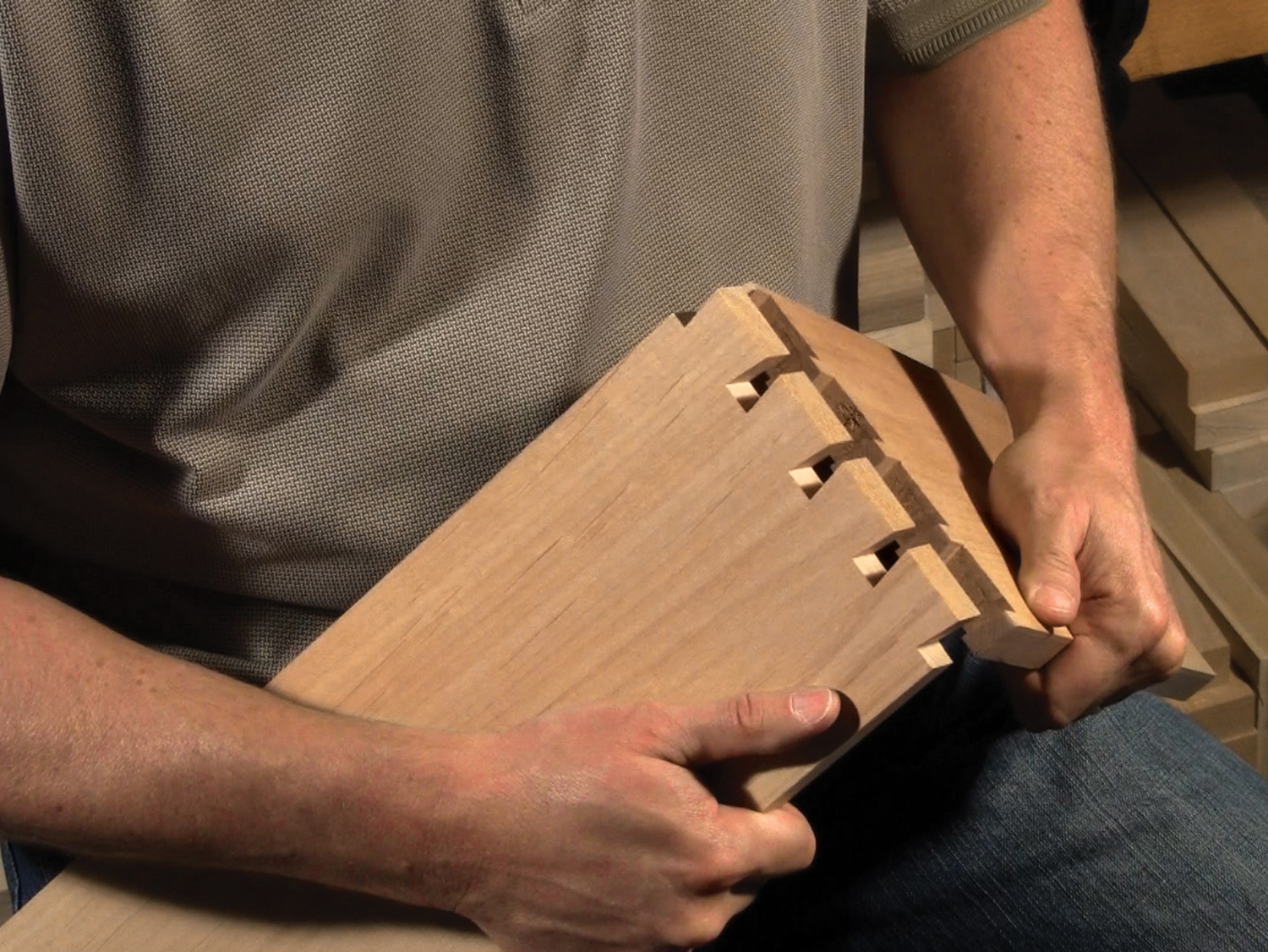 9
Fit the boards together to check the joint fit.